Develop and sustain a corporate environment where creativity and innovation can flourish
Executing Corporate Innovation for Senior Executives
A programme for senior executives on the challenges of innovating in an established organisation and how to overcome them to create an agile, innovative business. 
Upcoming programme dates to be confirmed.
Overview
Fundamentally, there's a tension between efficiency and innovation within large commercial organisations. Businesses use structure and process to drive efficiency. However, these necessary systems also act as a restraint on the organisation's ability to be flexible, create new ideas, and bring innovative new products or services to market.
Creating a more innovative business environment requires a change in the trade-offs between efficiency and flexibility. The Executing Corporate Innovation for Senior Executives Programme is for leaders with the responsibility and authority to make organisational changes facilitating an environment that enables people in organisations to successfully innovate.
To drive corporate innovation, it is essential to capitalise on the knowledge and capabilities of colleagues within organisations. Developing agile and collaborative networks delivers faster, more effective decision-making enabling organisations to quickly seize innovation opportunities in-line with strategic objectives and successfully deliver them to market.
Benefits and career impact
The programme gives you:
The diagnostic capability to prioritise and focus organisational attention and resources to improve your organisation's potential to innovate.
A rich and systematic perspective to help make organisational structure and process decisions to drive innovation.
A rich set of frameworks to help bring clarity to complex challenges and business opportunities enabling you and your organisation to more effectively articulate and scope opportunities, and eventually, realise impactful solutions.
Tools to help refine the balance between the benefits of top-down strategic guidance and the front-line knowledge that emerges from bottom-up influence.
A set of frameworks to help diagnose and take action to improve collaborative innovation between various sets of stakeholders.
On completion of the programme, participants will be awarded a digital certificate of completion by Cambridge Judge Business School Executive Education.
Hi. My name is Jeremy Hutchison-Krupat, I'm an Associate Professor in Innovation and Operations Management. The research and teaching I do is all centred around how to get organisations, large and small — large established organisations, nascent entrepreneurial organisations — how do we innovate more effectively?
The Executing Corporate Innovation for Senior Executives programme is really geared towards people that have the ability, responsibility, and authority to make changes within their organisation — not just leadership changes, but changes that affect the structure, changes that affect the processes, change that affect how your organisation can be most effective at implementing its strategic objectives as they relate to innovation.
Executing Corporate Innovation for Senior Executives is aimed at people who are grappling with decisions around, how do I structure my organisation? What sort of processes should I have in place? How do I provide the correct incentives?
Also, given the processes in place, given the structures in place, given the incentives, given the culture within our organisation, what's the impact this has on our ability to innovate? How can I diagnose problems, and how can I remedy problems?
In this programme, a natural starting point is to figure out, where are the fundamental tensions that underlie the organisation's ability to effectively execute innovation? Fundamentally, there's a tension between efficiency and innovation.
But we want to understand what drives this. So we start to unpack it and look at the organisational structure.
How are different organisational structures, and importantly, decisions we make associated with organisational structure, how do these ultimately impact our ability to innovate?
Same with processes. We put processes in place, often to help with communication, help with information transfer, help us innovate more effectively. But what are the trade-offs associated with these processes?
Likewise with incentives, incentives are aimed at getting people to do the right behaviours. But there are trade-offs. When we put all of these together, how do they impact our organisation's ability to generate innovation, generate ideas?
How do they impact our ability, our organisation's ability, to select which initiatives we pursue? And finally, how do they affect our organisation's ability to execute on those innovations?
When it comes to a programme about executing innovation and a programme that highlights the difference between efficiency and innovation, that highlights the difference between established organisations and nascent, nimble, agile organisations, there's no more credible place than Cambridge.
If you want to talk about a location that steeped in tradition, steeped in being an established organisation, yet on the other side is innovative, entrepreneurial, creative, at the leading edge of technology, there's absolutely no better place than Cambridge.
One of the most valuable things in this programme is hearing from participants, hearing from participants in terms of the challenges you face, and also the challenges you've solved. Look forward to seeing you here in Cambridge on this programme.
We have carefully assembled a curriculum that will prepare you to diagnose key challenges and determine the necessary actions that will enable your organisation to effectively harness innovation and promote agility.
---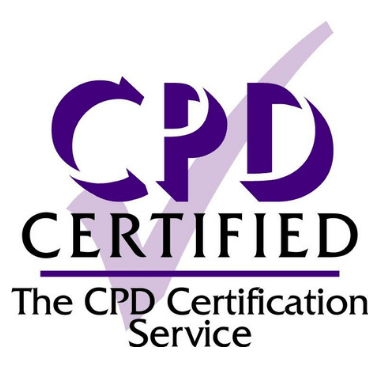 This programme is certified by the CPD Certification Service. It may be applicable to individuals who are members of, or are associated with, UK-based professional bodies.
---
Programme content
Your learning journey
Understand the core elements that make organisations successfully innovative.
Expose the challenges and barriers to cultivating innovative creativity.
Discover the importance of frugal innovation.
Determine how an organisation may eliminate the blind-spots associated with inertia and/or past success to see opportunities through a different lens.
Examine how organisations assess and adapt the dimensions of their corporate culture to exhibit the flexibility of new ventures.
Understand how the broader business ecosystem plays an effective role in the organisation's effort to become nimble and effective?
Recognise how organisations effectively identify the need to pivot and adapt in the right strategic direction.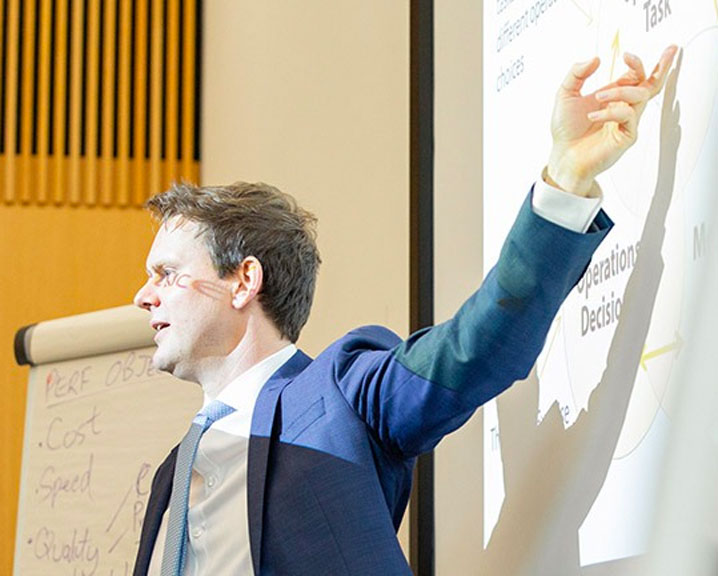 How you learn: Face-to-face
Enjoy 2 inspirational days in the historic and beautiful city of Cambridge, a world-renowned centre of cutting-edge knowledge creation. Engage with faculty and peers in person and take time away from home and office to focus on your learning and networking objectives. Join 'Cambridge Union'-style debates, hear from guest speakers and faculty, interact with carefully selected peers and experience group exercises, role-play and vibrant discussion both in and outside class.
Who attends
Senior executives of established organisations who have the ability, responsibility, and authority to make changes within their organisation.
Senior managers, seeking to transition into a senior leadership role, who will drive innovative projects and product development.
Senior managers of fast-growing organisations seeking to sustain agile, fast-paced development.
R&D directors.
Those in a senior transformational role tasked with the strategic direction of a business unit.
This programme is NOT relevant for managers who have no oversight of, or authority to change the system and bring about changes.
Faculty and speakers
Learn from our world-class faculty who bring fresh insights from their leading-edge research into all of our Executive Education programmes. The Academic Programme Director (APD) for the Executing Corporate Innovation for Senior Executives programme is Dr Jeremy Hutchison-Krupat.
BS (SUNY Binghamton), MBA (University of Massachusetts), PhD (Georgia Institute of Technology)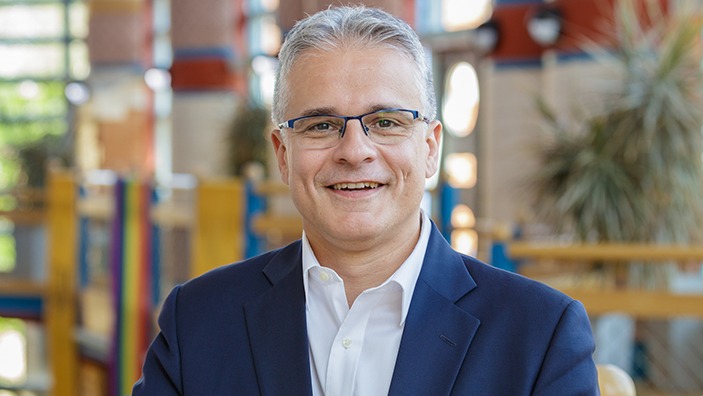 Co-Director of the Entrepreneurship Centre
Jawaharlal Nehru Professor of Indian Business & Enterprise
Vice-Dean for Faculty
Director of the Centre for India & Global Business (CIGB)
Why Cambridge Judge Business School?
Related programmes
Executing Corporate Innovation for Senior Executives belongs to our Innovation & Technology-topic executive education programmes. Here is a selection of related programmes:
---
Speak to a programme advisor
If you have any questions or would like to discuss how this programme could benefit you or your organisation, please get in touch with the programme advisor.
Jonathan Hudson
Sales and Business Development Manager