Cross-sectoral collaboration through 'social extrapreneurship' could spark innovation to tackle problems of the world's poorest places, says new journal article by the directors of the Cambridge Centre for Social Innovation at Cambridge Judge Business School.
Examination of how innovation can help the world's poorest countries has focused largely on the role of for-profit corporations and "heroic" individuals and organisations. This has obscured the key function that public bodies can and should play, says a new article by the directors of the Cambridge Centre for Social Innovation at Cambridge Judge Business School.
Cross-sectoral collaboration and partnerships in the form of "social extrapreneurship" – helped by the "catalytic support" of state agencies – could play a far greater role in helping to solve some of the urgent problems of the world's poorest places by creating more enduring solutions, says the article by Dr Neil Stott and Professor Paul Tracey, published in the journal Innovation: Organisation and Management.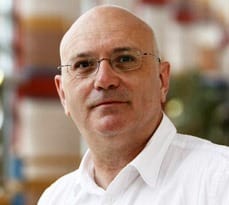 "From an academic standpoint, what is currently lacking is a systematic understanding of the role of social extrapreneurship in social innovation – a role we suggest is crucial and requires urgent attention," the authors argue. "In focusing primarily on civil society organisations and corporations, the role of public bodies in innovating in poor places has been largely neglected."
The article reviews previous research on how innovation can help tackle poverty, and then suggests a fresh approach placing greater focus on cross-sectoral social extrapreneurship – involving "the forging of a shared vision" aided by support from governments, non-governmental organisations (NGOs) and foundations.
Despite best intentions, "social enterprise" on its own is not enough to resolve some of the most intractable problems afflicting the world's poorest areas, says the article, entitled "Organising and innovating in poor places."
"While young elites revel in social enterprise, are increasingly sophisticated in their business models and often attractive to both social and 'mainstream' finance, we see social enterprise as a vibrant yet inchoate approach whose potential and impact is unproven."
The article identifies three themes in previous research into this area – focusing on social entrepreneurship, community entrepreneurship, and the role of for-profit firms in addressing social problems – before concluding that a more promising approach lies in more "sustainable and systemic solutions" built on collaboration and partnership.
"Whatever the motivation, the problem remains: can social entrepreneurship overcome market or state failure? We suggest not. At least not alone. We believe that the weight of expectations placed on social entrepreneurship to overcome other 'failures' is at best unhelpful and at worst counterproductive, not least because sustaining social enterprises appears to be inherently difficult."
Much academic literature on innovation in poor places has focused on for-profit firms and creating economic value, the article says, noting that many large companies have faced daunting challenges in the world's poorest areas.
There was a "rush" by commercial firms to find profits at the so-called "bottom of the pyramid" in developing countries following a famous 2002 essay and subsequent book on this topic, but many firms since found out that such a quest can be operationally problematic while attracting ethical scrutiny.