Interested in getting in contact with fellow alumni? We have alumni groups in over 40 countries. Whether you want to participate in local events or get in contact with alumni while you are travelling abroad, we have volunteer group leaders and local contacts who will help you connect.
If you do not see a country or city you are interested in getting involved with listed, we'd love to hear from you, we are always looking for new group leaders and interested alumni to help us build our global community.
We have created a toolkit to tell you all you need to know about running a group.
If you have any questions please email [email protected].
Australia: Melbourne
Australia: Sydney
Group leader: Steven Wang (MBA 2010)
Austria: Vienna
Local contact: Armin Kammerlander (MST 2015)
Azerbaijan: Baku
Local contact: Tural Novruzov (EMBA 2016)
Bulgaria: Sofia
Local contact: Daniel Ganev (EMBA 2011)
Canada: Toronto
Group leader: Dmitry Rakhanskiy (MFin 2019)
Chile: Santiago
Local contact: Miguel Cardenas (MFin 2011)
China: Beijing
Group leaders: Eric (Jie) Xu (MBA 2015), Kathy (Jing) Deng (MPhil Technology Policy 2008) and Zhao Liu (MBA 2014)
China: Hong Kong
Group leaders: Kapil Kirpalani (ALP 2010), David Fung (MBA 2008), Val Fung (MPhil Management 2006) and Yoko Nogami (MBA 2011)
China: Shanghai
Group leader: Eric (Jie) Xu (MBA 2015)
China: Shenzhen
Colombia
Local contact: Victor Rivera Garcia (EMBA 2010)
Costa Rica
Local contact: Julian Trussart (PGDE 2014)
Germany: Frankfurt
Local contact: Ciro Borriello (MBA 2015)
Germany: Hamburg
Local contact: Jose Ortiz (EMBA 2020)
Germany: Munich
Group leaders: Marcus Morrissette (MBA 2016) and Laetitia Hörnler (MPhil Management 2005)
Greece: Athens
Local contact: Ismini Papacharalampous (MBA 2015)
Guatemala
Local contact: Julian Trussart (PGDE 2014)
India: Bangalore
India: Mumbai
Local contact: Pooja Chawla (MBA 2009)
India: New Delhi
Local contact: Gaurav Kant (MSt Ent 2021)
Italy
Local contact: Renata Santos Beman (PGDE 2018)
Japan: Tokyo
Group leaders: Tomoko Minagawa (MBA 2009), Go Masuda (MBA 2008), Yuki Kishi (MBA 2016) and Hideki Yamamoto (MBA 2007)
Luxembourg
Local contact: Wilhelm Karwatzki (Executive Education GMCA 2018)
Malaysia: Kuala Lumpur
Group leader: Sharifah Bakar Ali (MBA 2010)
Netherlands: Amsterdam
Local contact: Laura Murphy (MBA 2007)
New Zealand: Auckland
Local contact: Stephen Upton (MBA 2013)
New Zealand: Wellington
Local contact: Angela Ogier (MBA 2004)
Nicaragua
Local contact: Julian Trussart (PGDE 2014)
Nigeria: Lagos
Local contacts: Anino Emuwa (MSt Ent 2019), Olalekan James Makinde (GMP 2018) and Oremeyi Akah (MBA 2010)
Panama
Local contact: Julian Trussart (PGDE 2014)
Peru: Lima
Local contact: Daniel Morales Valdivia (MBA 2017)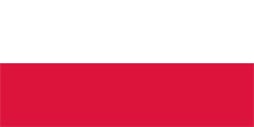 Poland: Warsaw
Local contact: Matthias Kadnar (PGDE 2016)
Romania: Bucharest
Group leader: Florian Munteanu (EMBA 2014)
Russia: Moscow
Local contact: Egor Vaganov (EMBA 2015)
Singapore
Group leaders: Jennifer Tam (MBA 2014) and Adam Lan (Mst Entrepreneurship 2021)
South Africa: Johannesburg
Group leader: Luke Alers (EMBA 2013)
South Korea: Seoul
Group leader: Ashley H J Lee (MBA 2012)
Spain: Madrid
Group leaders: Eugenio Lopez (MFin 2015), Antonio Castro Jimenez (Exec Ed: ALP 2015) and Raul Lopez Petisco (EMBA 2014)
Switzerland: Geneva
Group leaders: Christian Mannoni (EMBA 2017) and Thales de Paula (MBA 2017)
Switzerland: Zurich
Group leaders: Luke Gillott (EMBA 2015), Javier Mantilla Florez (EMBA 2014) and Inga-Leena Schwager (EMBA 2016)
Thailand: Bangkok
Local contact: Somboon Kulvisaechana (MPhil Management 2000)
UAE: Abu Dhabi
Local contact: Adam Kamyar (EMBA 2014)
UAE: Dubai
Group leader: Owen Stubbs (MPhil Management Studies 1996)
UK: Edinburgh
UK: London
Group leader: David Wilson (EMBA 2017)
USA: Atlanta
Local contact: Lars Heck (MBA 2013)
USA: Boston
USA: Houston
Local contacts: Brooke Bornick (EMBA 2016) and Sebastien Long (EMBA 2016)
USA: Los Angeles
USA: New York
Group leader: Mora Ambrey (MBA 2015)
USA: San Francisco
USA: Washington DC
Local leader: Xuyang Song (EMBA 2020)