Cambridge Executive MBA programme to sponsor an inaugural media summit organised by one of its alumni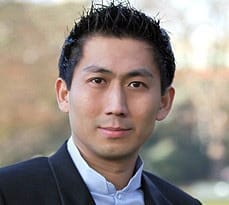 The inaugural China Media Global Summit, which has been organised by Kai Dai, owner of The Chinese Weekly and a Cambridge Executive MBA alumnus, is being held in Cambridge on Friday 28 September 2012.
Sponsored by the Cambridge Executive MBA programme at Cambridge Judge Business School and Cambridge Pembroke College, 40 delegates will be attending from a variety of major Chinese media groups, including central and provincial radio and television stations and prominent newspaper corporations. The morning conference will take place at Pembroke College, with an open forum session scheduled in the afternoon at the Guildhall, with 150 participants expected to attend.
The aim of the summit is to provide a platform for Chinese mainstream media to develop collaborative links and exchanges among prominent Chinese and Western media organisations within the UK and give delegates the opportunity to share their experiences, exchange perspectives and promote collaborative business opportunities.
Keynote speakers include:
Mark Damazer, Former Controller of BBC Radio 4
Sian Kevill, Founder and Director of MAKE World Media Ltd Public Company
Rob Grimshaw, Managing Director of FT.com
Mike Smartt, Journalist, Writer and Broadcaster
Having already started several businesses in the education sector, summit organiser Kai Dai, originally from Guangdong, researched and executed the launch of The Chinese Weekly, whilst studying on the Cambridge Executive MBA programme at Cambridge Judge Business School.