Article on Chinese telecoms company Huawei co-authored by David De Cremer is featured in the Harvard Business Review.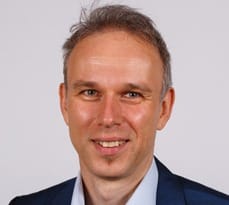 The global success of Huawei, the China-based telecommunications company, can be traced to the company's customer-driven and employee-dedicated culture, according to an article co-authored by Cambridge Judge Professor David De Cremer in Harvard Business Review.
Huawei is the only one of 91 mainland Chinese companies on the Fortune Global 500 list to make more revenue abroad than in China, and the article – based in part by interviewing Huawei founder Ren Zhengfei – traces this success to the company's values.
For example, the company's customer-first approach led to Huawei solving the issue of rats chewing through telecom wires in rural areas, which some other telecom firms had considered the customer's rather than the company's problem. There's a sense of employee incentive, as the company is owned by its 82,000 employees. And as a private company, Huawei works on 10-year plans "while its competitors struggle to follow near-term fluctuations of the capital market," says the article, co-authored by De Cremer and Tian Tao of Zehjiang University.
Huawei has also introduced a rotating CEO system, whereby three people take turns as acting CEO for six months. This "helps support a gradual, more democratic decision-making process," the article says, while also helping the company's founder make a "gradual decision" in choosing his successor.