The profit-sharing system of Chinese communications company Huawei is outlined in a Harvard Business Review article co-authored by David De Cremer of Cambridge Judge.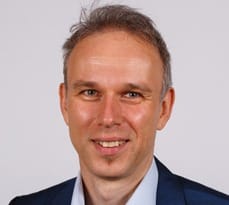 The profit-sharing plan of Chinese telecoms giant Huawei and how it helps boost employee engagement is outlined in a new Harvard Business Review article co-authored by David De Cremer, KPMG Professor of Management Studies at Cambridge Judge Business School.
Founded in 1987, Huawei is a private company owned by its employees, and now employs about 170,000 people including 40,000 non-Chinese. Founder Ren Zhengfei holds only 1.4 per cent of the company's total share capital, with more than 82,000 employees holding the rest, the article says.
Huawei's employee stock ownership plan (ESOP) is based on two important premises: to prevent wealth gaps between employees becoming too big, and to reward extra work that addresses the needs of customers. So overtime is rewarded extra "only if the work directly addresses" customer needs, says the article, co-authored by De Cremer and Tian Tao of Zehjiang University.
The article says it's not clear that some elements of Huawei's plan would translate to publicly traded companies, but the company still helps us understand how large-scale profit-sharing plans work in terms of a "long-term focus and a collective orientation" which allows both individual and group interests to be served simultaneously.