Chinese companies need to find new ways to manage and motivate employees as the country moves from a manufacturing to a service economy, says Harvard Business Review article co-authored by Professor David De Cremer of Cambridge Judge Business School.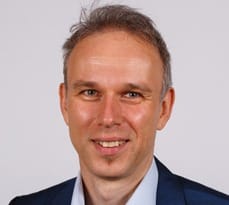 China's shift from a manufacturing to a service economy requires Chinese companies to find new ways to manage and motivate their employees, according to a new article entitled "What China's shift to a service economy means for its managers" in Harvard Business Review co-authored by David De Cremer, KPMG Professor of Management Studies at Cambridge Judge Business School.
A manufacturing model typically involves a one-to-one relationship between a firm and its employees that links production to pay. Such an approach often prioritises quantity over quality, reflecting a previous preference of China's customers for lower-quality but cheap products, the article says.
A service-driven economy requires a different approach to incentive systems, however, because in a service economy customers demand higher-quality products and are willing to pay more. "To differentiate your company, it thus becomes necessary to communicate to customers why you are in the business of selling this particular product and what value it brings to the customer. This shift changes the kind of incentives required," the article says.
Co-written by Professor David De Cremer and Jason D. Shaw, Chair Professor of Management and Head Director at the Centre for Leadership and Innovation, Faculty of Business at The Hong Kong Polytechnic University, the article recommends three steps for Chinese companies making the shift from manufacturing to services:
Train employees to understand the value the firm seeks to create for customers, how to interact with customers and the importance of innovation.
Develop incentive systems that include both non-tangible and tangible elements, so employees don't believe that doing something extra is designed only for additional compensation.
Change how leadership is practiced to create a sense of inclusion and ownership in terms of serving customers, departing from traditional principles of centralised decision making and strict hierarchy.