The thought of money can help energise exhausted employees, making them less self-centred and more likely to act in the interest of others, finds new study in the Journal of Business and Psychology.
Conventional wisdom holds that the thought and pursuit of money promotes selfish tendencies, and it's also commonly accepted that people who are exhausted become more self-centred because they lack energy to focus on others.
Hollywood has caricatured such behaviour in the form of the sleep-deprived, greedy banker.
A new study published in the Journal of Business and Psychology, however, draws a novel and "more nuanced understanding" of the role of money in employee behaviour – finding that the thought of money can make drained employees more energised, reining in selfish impulses and making them more likely to act in the interest of others.
"When people are low in self-regulatory energy (depleted), reminders of money do not make them even more self-centred but decrease the occurrence of selfish acts, facilitating considerate ones," says the study co-authored at Cambridge Judge Business School.
"Money is a familiar concept in everyday life: People talk about it, carry it, manage it, or think about it. In times of fatigue, reminders of money can offer strength to self-regulate, empowering people to act in the interests of others besides only the self."
The authors say their research is "novel" because other studies on the effect of money typically focus on compensation, while the new study looks at the "general notion" of money on behaviour – which could help companies find ways to promote "other-centredness" among staff.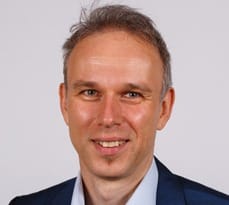 "Long hours and fatigue are a part of many modern workplaces, so it's an important organisational challenge for companies to foster considerate tendencies when employees are exhausted," says David De Cremer, KPMG Professor of Management Studies at Cambridge Judge Business School, who co-authored the study with Dr Aurelia Mok of City University of Hong Kong.
The study – entitled "Too tired to focus on others? Reminders of money promote considerate responses in the face of depletion" – was based on more than 350 adult participants in the US and Hong Kong.
Some participants were asked to perform tasks designed to deplete energy, such as typing an underscore (_) symbol to replace all spaces between words and punctuation; participants were asked whether they would help colleagues in office situations, such as retrieving an important document; and participants were asked to list five aspects of either money or cardboard to separate them into "money priming" and control groups.
The study found that, for depleted participants only, reminders of money increased the tendency to volunteer for tasks that were considerate of others.
"Employees tend to become unethical and selfish when they are drained of personal energy," says the paper, citing previous studies. "Our research shows that when people are drained or depleted, general thoughts of money, not limited to compensation, offer feelings of energy under which self-centred responses decrease."
For practical implications of the findings, the authors suggested that "organisations could enhance the salience of money in general (e.g. exposing employees to cash or coins), particularly after (or even during) work situations that drain energy," the study says. "This could provide a short-term boost in energy that helps employees to rein in selfish impulses and show consideration of others."