Three women with links to Cambridge Judge Business School are honoured in the 50 Movers and Shakers in BioBusiness 2017 list announced by BioBeat.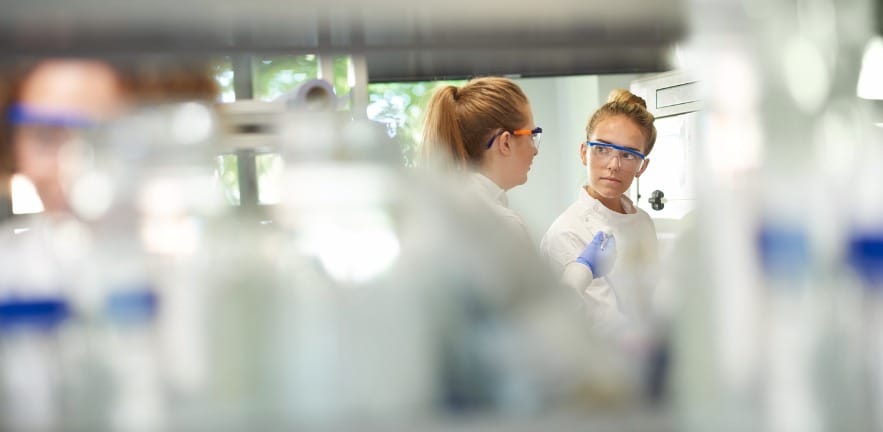 Three women associated with Cambridge Judge Business School are among the 50 Movers and Shakers in BioBusiness 2017 announced by BioBeat, a collaborative platform for entrepreneurs and leaders in bioscience. The Entrepreneurship Centre at Cambridge Judge is a partner of Cambridge-based BioBeat.
Those recognised "are 50 outstanding women leaders who are giving us all a healthier world," said BioBeat founder Miranda Weston-Smith. "They are transforming the pace, scale and ambition of what we can do to respond to global health challenges."
The Movers and Shakers list honoured 10 women in each of five categories: Great Science, Financial Enablers, Collaboration, Patient Impact, and Infrastructure Innovation.
Jane Dancer, Chief Business Officer of life sciences company F-star, is an alumna of the Cambridge MBA (MBA 2001). She was honoured in BioBeat's Collaboration category, with BioBeat noting the "innovative transactions" that F-star has done with pharmaceutical companies.
Oriane Chausiaux, Chief Scientific Officer and Co-founder of Heartfelt Technologies, attended the Ignite programme for entrepreneurs and corporate innovators operated by the Cambridge Judge Entrepreneurship Centre. Oriane was honoured in the Patient Impact category for her work in the firm's help for heart failure patients who have difficulty taking medicine and monitoring their symptoms.
Alexandra Grigore, Director of Innovation and Co-founder of Simprints, was part of the Simprints team that participated in the Accelerate Cambridge programme at the Entrepreneurship Centre. Alexandra was also recognised for Patient Impact for her work in designing and developing Simprints' fingerprint scanner to provide health records in poor regions of the world.
"The UK is the heart of life sciences, said Nikki Yates, Senior Vice President, UK & Ireland Pharmaceuticals at GlaxoSmithKline, says in a foreword to the Movers & Shakers report. "A strong collaboration between the healthcare industry; government; the NHS and academia is crucial to ensure that the UK remains internationally competitive for the long term."
On 16 November, the Francis Crick Institute in London will host a BioBeat summit to explore partnering between academia and biotechs, which is designed for scientists, entrepreneurs and investors.