Companies that separate through divestiture or spin-outs can benefit from continued collaboration, but negative terminology like 'split-up' and 'divorce' often get in the way, says a new study co-authored by Professor Shahzad Ansari of Cambridge Judge Business School.
Popular music is full of songs about romantic splits, including "Breaking Up Is Hard To Do" by Neil Sedaka and "Neither One Of Us (Wants To Be The First To Say Goodbye)" by Gladys Knight and the Pips. Memorable songs about remaining friends after a love affair cools are far less common, although the celebrated "conscious uncoupling" of Coldplay singer Chris Martin and actress Gwyneth Paltrow in 2014 suggested such a scenario.
Likewise, business literature is replete with studies about the potential benefits and pitfalls of corporate "marriage" – the mergers, acquisitions and joint ventures that often create big headlines. Yet little attention has been paid to how corporate entities that separate – through divestment, spin-outs or management buyouts – can maintain ongoing collaboration that may contribute to successful separation.
A new study co-authored at Cambridge Judge Business School, University of Cambridge, addresses this by arguing that business separation does not require terminating relationships, and that collaborative uncoupling can bring significant benefits. Often, the study argues, the negative connotations of common terms like "divorce" and "split-up" get in the way of such continuing relationships.
"Achieving autonomy does not necessitate severing all ties and may in fact involve strengthening them because these ties may facilitate learning how to deal with problems," says the study forthcoming in the journal series Research in the Sociology of Organizations. "Interdependencies should be recognised as potential bases of support for achieving organisational autonomy."
For example, separating entities may choose to share information technology (IT) infrastructure via a lease agreement (to reduce cost or improve performance) or use common human resources systems (which can provide valuable background or information to the divested entity, and free up resources so it can develop autonomy in other ways). The paper also addresses the ethical benefit of supporting autonomy in other people and entities because society benefits from the development of its members.
The study argues that language and emotions commonly associated with divorce often dissuade business entities to continue collaborations, even if these tie-ups are beneficial.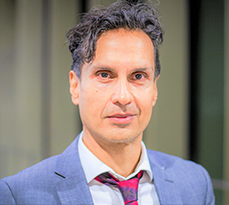 "Whether in everyday life or in business, we tend to use words like 'separation' and 'termination' or 'independence' and 'autonomy' interchangeably, when in fact they often are not the same thing," says study co-author Shahzad Ansari, Professor of Strategy & Innovation at Cambridge Judge Business School.
"We often associate separation with the end of a relationship or with a 'clean break'. But actually, given the many potential ties in an increasingly interconnected world, it is more accurate to see separation as changing, rather than ending, a relationship. And while separation and termination are often associated with something negative, it is worth looking at each case in detail and assessing what kinds of relationships are being altered, rather than starting from the notion that two entities are simply moving away from each other.
"There is also an association in Western societies between dependence and shame, and this can translate into false pride in seeking 'independence' following personal or organisational separation. In other 'collectivist' cultures, there is less glorification of individualism.
"The study argues that we need to tease out the differences between this various terminology, and this can help recognise that autonomy can be strengthened rather than weakened through continuing collaboration," says Professor Ansari.
The study defines "autonomy" as "performing practices without requiring approval or guidance from others" – but in fact an actor can simultaneously be autonomous and non-autonomous depending on the particular practice. For example, while university professors may have discretion over which research they pursue, such discretion does not extend to how they claim expenses as this is standardised.
The study addresses the various reasons why separating entities do not collaborate: these range from regulatory compliance, to feelings of disrespect, to a lack of trust (sometimes linked to negative language used in the context of divestitures such as "divorce", "split up" and "break up" – resulting in "us versus them" feelings).
"A clean break and abrupt termination may be feasible and desirable under certain circumstances" – such as when ongoing collaboration is unlawful, parties have little to gain and much to lose, or the relationship has become toxic, the study says. "Notwithstanding such circumstances, we suggest an alternative route to navigating organisational separation that emphasises ongoing collaboration and a recognition of potential interdependencies between the separating parties."
The study – entitled "Collaborative separation: a relational perspective on breaking up and staying together" – is co-authored by Dr Rene Wiedner, Assistant Professor at Warwick Business School (who holds a PhD from Cambridge Judge Business School and is a Visiting Fellow at Cambridge Judge), and Shahzad Ansari, Professor of Strategy & Innovation at Cambridge Judge.