The contributions of black business and management leaders is the focus of the latest Social Innovation Think Tank webinar at Cambridge Judge. 
The most recent episode of the Social Innovation Think Tank from the Cambridge Centre for Social Innovation focused on the contributions of black business and management leaders that are often overlooked by the media and mainstream curriculum.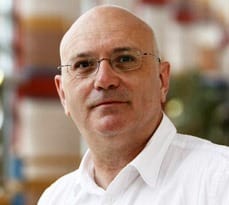 Guests on the webinar were Dr Simone Phipps of the School of Business at Middle Georgia State University and Dr Leon Prieto of the College of Business at Clayton State University in Georgia, co-authors of a book published last year by Emerald Insight entitled African American Management History: Insights on Gaining a Cooperative Advantage.
"We decided to dig through the archives and find some of these hidden figures who definitely played a role in management and thought leadership within their own communities," said Leon.
"We found that nearly all the black figures were missing from management history, and it's not because they didn't contribute," added Simone. "When you leave people out like that you end up with a gap in education. It's important to have a variety of people and a variety of perspectives."
Two of the figures discussed in the webinar were Charles Clinton Spaulding (1874-1952), the longtime head of North Carolina Mutual Life Insurance in Durham, North Carolina, then the largest black-owned business in the US, and Maggie Lena Walker (1864-1934), the first African-American woman to charter a bank, in Richmond, Virginia.
The event was hosted by Dr Neil Stott, Faculty (Reader level) in Management Practice, and Paul Tracey, Professor of Innovation and Organisation, the Co-Directors of the Cambridge Centre for Social Innovation at Cambridge Judge Business School.
"The Social Innovation Think Tank aims to explore cutting-edge ideas and approaches to the research and practice of making social change," says Neil Stott. "Leon and Simone's work on African-American management history provides us with timely and important insights on the contribution of black communities, managers and entrepreneurs – a contribution woefully neglected by management scholars."