Cambridge Judge Business School provides unrivalled opportunities for internal and external networking. Our faculty and PhD students have the chance to work with partners in research either in collaboration or through arranging sponsorship of specific pieces of work.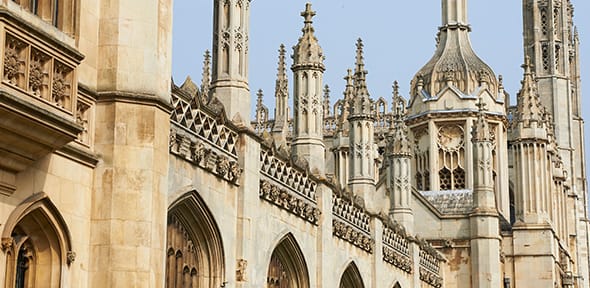 As well as being part of a world-renowned research university, CJBS benefits from a rich local business community. Cambridge is surrounded by science parks, incubators and innovation centres. The Cambridge Cluster or Silicon Fen, is now the most successful technology cluster in Europe and one of the most successful in the world.
Many of these businesses have connections to the University of Cambridge. To date, innovators based at the University and in the wider local community have developed over 1,600 firms employing more than 30,000 people. Collaboration between the University and the private sector continues to influence the growth and prosperity of what is known as the 'Cambridge Phenomenon'.
As a student at CJBS, you will also benefit from access to an impressive range of business support, including Accelerate Cambridge, which supports the students and faculty in the creation of new ventures, and Cambridge Enterprise, the University's technology commercialisation company.
The Entrepreneurship Centre provides a portfolio of programmes and connections to relevant societies, enterprise champions and departments across the University of Cambridge. It is closely linked to the business creation competition run by Cambridge University Entrepreneurs and is responsible for courses on the Entrepreneurship Concentration within the School's MBA programme.
Cambridge Judge Business School is also part of the University Enterprise Network.
Take a virtual tour
Explore the unique interior of Cambridge Judge Business School with our interactive 360° degree panoramas.