Honorary Senior Research Associate
Cambridge Centre for Finance/Cambridge Endowment for Research in Finance)
Fellow (Finance), Fellow (Accounting) and Emeritus Professor
Life Fellow of Fitzwilliam College
BSc (University of London), MA, PhD (University of Cambridge), Hon DSc (Edinburgh University), Hon DUniv (University of Sussex)
My research examines the theoretical underpinnings of accounting standards, including the current revision of the conceptual framework for financial reporting; measurement in accounting, particularly fair value and its relationship to other current value measures.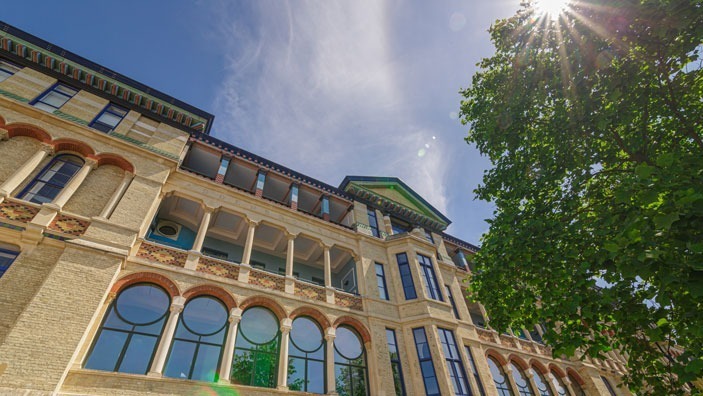 My details
Contact details
Academic area
Professional experience
Professor Geoffrey Whittington is a chartered accountant whose past experience includes his role as Consultant to the Royal Commission on the Distribution of Income and Wealth. He is a part-time Advisor to the Office of Fair Trading (on the Stock 'Big Bang' Exchange case), and a part-time Member of the Monopolies and Mergers Commission. He has been an Academic Advisor and subsequently a part-time Member of the Accounting Standards Board (UK), and he is a full-time Member of the International Accounting Standards Board. He has acted as a consultant to leading national and international companies on competition policy, accounting and pricing issues.
Professor Whittington is a First Member of 3 RAE panels, Chair of one and Deputy Chair of another. A member of many editorial boards, he is also an advisor on many Chair appointments and member of many professional committees (Institutes of Chartered Accountants in England and Wales and of Scotland) relating to research, technical matters and accounting standards. He was a member of the Meade Committee on the reform of direct taxation, and subsequently of the IFS Tax Law Reform Committee, and a member of the DTI Company Law Review panel on financial reporting. Currently he is member of 4 editorial boards, and a member of the Academic Panels of the UK Accounting Standards Council and of the Competition and Markets Authority.
Previous appointments
Professor Whittington trained as a Chartered Accountant and started his academic career as a researcher in the Department of Applied Economics at Cambridge and Director of Studies in Economics at Fitzwilliam College. He subsequently held the chairs of accounting and finance at Edinburgh and Bristol before returning to Cambridge as Price Waterhouse Professor of Financial Accounting in the Faculty of Economics (1988). He left in 2001 to take a 5-year appointment as a full-time member of the International Accounting Standards Board, returning to Cambridge in 2006.
Awards and honours
Honorary Doctor of the University, University of Sussex, 2014
Chambers Prize (joint) for the best paper in Abacus, 2010
Founding Societies' Centenary Award, Institute of Chartered Accountants in England and Wales, 2003
CBE in the New Year Honours list, 2001
Honorary Doctor of Science, University of Edinburgh, 1997
Elected Distinguished Academic of the Year, British Accounting Association, 1994