Get started with your MPhil in Innovation, Strategy and Organisation application
We are delighted you're thinking of applying for the MPhil in ISO. If you are interested in pursuing a research career in applying the MPhil in Innovation, Strategy and Organisation (MPhil in ISO) domain to the interdisciplinary study of organisations, then this masters programme is for you. This MPhil is an integral part of the route to a PhD via both the Strategic Management and Organisational Theory and Information Systems pathways. 
Take the time to review our application process and admissions requirements. Ensure you apply early to make use of available funding opportunities and increase your chances of getting your preferred College placement.
Applications now open
Applications for entry in October 2024 are now open, with a closing date of 22 February 2024.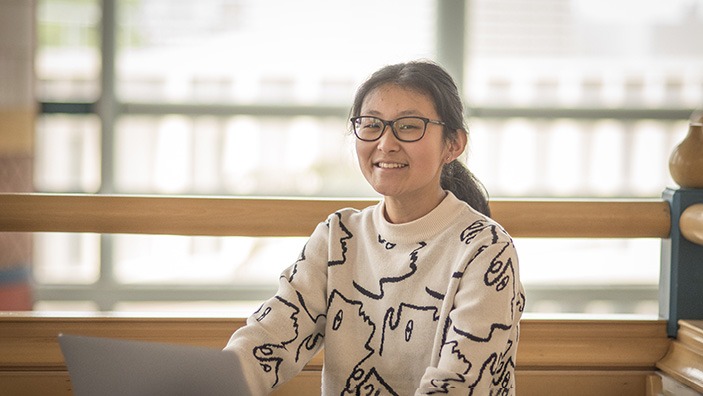 Who are we looking for?
The MPhil in ISO attracts bright students, from all over the world. They form a terrific cultural and discipline pool, which creates an inspiring classroom experience, where students learn from faculty and each other.
The Master of Philosophy in Innovation, Strategy and Organisation is for you if:
you have a UK First-Class Honours degree or international equivalent
your first degree was in a social science or humanities
you wish to continue to the PhD at Cambridge or elsewhere
Find out if the MPhil in ISO is right for you.
View the MPhil in Innovation, Strategy and Organisation class profile
Application process
Welcome to the next phase of your research career. Perhaps you're on track for a PhD or want to expand your academic horizons. We look forward to meeting you.
Here are the key steps of the application process:
Application preparation
Prepare your application
Start your application process as early as you can. Contact your referees, gather all required documentation and research Colleges. Entry to the MPhil in ISO is very competitive and the sooner you apply the better, especially if you intend to apply for scholarship funding.
Application submission
When you're ready, submit your application online
Submit your application form and supporting documents via the University of Cambridge
Applicant Portal.
All the instructions on how to complete the application are included during the online application process. It's worth taking the time to read the instructions carefully as any mistakes in your application may make it invalid and delay the application process.
The fee to apply is £50, unless you are eligible for a waiver.
Receipt of application
Get receipt of your application
You will receive an email or letter of acknowledgement of receipt of your application and supporting documentation, and an ID number from the Postgraduate Admissions Office.
Application review
Review of your application and video interview
Our Admissions Committee meets to review applications and decide on conditional offers. This process takes several weeks, and you may be invited for a video interview during this time. You will be notified of the outcome by email and the Applicant Portal.
Fraudulent applications
The University of Cambridge takes robust action against admissions fraud. If we find that fake documents or false information has been submitted, we will withdraw the application and any others made by the same person.
Conditional offer
Successful candidates receive a Conditional Offer
If your application is successful, we will notify you by email and the Applicant Portal. You will also receive access to the Self-Service account.
This account keeps you updated about the progress of your application, and you can also upload documents here to meet your offer conditions. You can print a summary certificate of offer from your Self-Service account.
Your offer of a place on the programme will be subject to conditions. These might be:
financial (proving that you have the funds to support yourself while on the programme)
language (proving that your English language skills are proficient)
academic, or the provision of original documents
It is your responsibility to meet these requirements and to let the PAO know when you have done so by providing the necessary documentary evidence.
Unconditional offer
Progress to unconditional offer
This is the final stage of the applications process. Once you have met all the conditions of your admission and have the offer of a college place, the Postgraduate Admissions Office will notify you by email and the Self-Service account. Where appropriate you will also receive a Confirmation of Acceptance of Study (CAS) certificate for visa application.
You can now start preparations to attend your MPhil programme at the start of the academic year. Organise your visa application and finalise your living arrangements.
Within three weeks of receiving a formal offer of admission, you will also receive College membership.
Our minimum requirements
The MPhil in Innovation, Strategy and Organisation programme has limited places for exceptional individuals – here's what you need to ensure you're ready for the course.
All applications are made online, and you need to submit all required supporting documentation, including references and transcripts. An online payment of £50 will be charged for the submission of your completed application, unless you are eligible for a waiver.
The programme is competitive – we're looking for candidates with a very high standard in a degree course equivalent to a UK bachelors degree with honours. In most countries, this is a first degree (bachelors, licentiate, vordiplom) but from some countries a masters level degree may be required.
The minimum standard required is normally a UK First Class Honours (USA CGPA of 3.7/4.0 or above) or equivalent from an overseas institution. Please refer to the Postgraduate Admissions website to find out the minimum requirement from graduates completing their studies in other countries.
A degree in a social science or humanities discipline will normally be expected, if it entails a significant social science component. You will be expected to have research-related career aspirations that connect social science contributions to innovation in diverse organisational contexts.
In terms of maths and stats proficiency, an aptitude for numbers will be something we take into consideration. Although the programme focuses on qualitative research, it includes a compulsory course in quantitative research methods.
Prior work experience is not required.
The MPhil in Innovation, Strategy and Organisation is taught entirely in English, and you must be able to read, write, speak and understand English fluently. If you are a non-native English speaker you must provide us with evidence of your fluency in English.
You will need to provide test results that meet the requirements of one of the tests listed below. Your results must be from a test taken in the 2 years prior to starting the programme.
TOEFL internet-based test (iBT) minimum overall score of 110, with not less than 25 in each element.
IELTS minimum overall score of 7.5, with not less than 7.0 in each element.
Applicants who nearly miss the language requirement are not normally referred to the Language Centre. To fulfil the language conditions, you must take again an approved English test.
Not yet taken a language test? Test result out-of-date or not up to the required standard? Don't worry, you don't have to include your English language test scores with your initial application documents; they can be forwarded on later in the process. If you are made an offer, one of the conditions of entry will be getting the required standard of language test score.
You will need to provide a personal statement outlining the reasons why you are applying for the MPhil in ISO. We recommend a maximum of 250 words for this statement. Please note that there is a 1,500-character limit set up for this field.
As part of the application, you will be asked to submit a brief statement of your research interests and intended research topics. A full research proposal is not required.
Have your CV (curriculum vitae, or résumé) ready to upload via the Applicant Portal, as this is a required part of your application for admission.
You'll need to provide 2 academic references for your MPhil application. Automated reference requests will be sent to your referees once you have input their contact details into our online application system. Keep track of the receipt of your references online. It is your responsibility to follow up with your referees if they fail to send a reference or change their contact details.