Reframing, reprioritising and repurposing has come to the fore during the coronavirus pandemic crisis, say Professor Jaideep Prabhu and Viren Lall.
Earlier this year Professor Jaideep Prabhu of Cambridge Judge Business School led a session on "frugal innovation" along with Viren Lall, Managing Director of London-based executive training company ChangeSchool, to a group of innovators from the Royal Academy of Engineering's Leaders in Innovation Fellowships programme. Follow-up sessions have since continued online during the coronavirus pandemic. 
Jaideep and Viren share their thoughts on how reframing, reprioritising and reusing can help organisations emerge stronger from the crisis: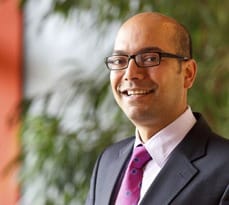 Mahmoud Hammoudeh is an inventor who runs a small fabrication operation in Jordan. He had previously developed safety storage cupboards for pathology specimens, and recognised that there was a huge demand in his country for coronavirus testing and laboratory equipment.
So he pivoted his business to repurpose his safety cabinets to modify the filtration process, and this now helps to protect medical lab operators from micro-organisms and viruses including COVID-19 pathogens. The Jordanian Industrial Research & Development Fund fast-tracked Mahmoud's proposal, and it is now in production following a test phase.
The story of Mahmoud, who joined our Royal Academy of Engineering Leaders in Innovation Programme session (other entrepreneurs were from Malaysia, Indonesia and Egypt), reminds us that opportunity can come from adversity so long as we reframe and reprioritise.
Reframing the situation allows us to ask: "If my current customer needs disappeared today, what other needs could I satisfy using my current capabilities and resources, perhaps following some adaptation?"
Reprioritising allows us to try different things because the opportunity costs of pursuing current plans are low, as customer demand has dried up and production has potentially stopped.
Here are some other examples of reframing and reprioritising we've seen in recent months:
Roganic is a Michelin-star restaurant in Marylebone, London, that serves fantastic food. To maintain provenance, Simon Rogan, restaurateur and owner, sources most of Roganic's food from farms he owns in the English countryside. When Roganic closed its doors back in March-2020 following the government's advice, Simon launched home delivery of simple but creative meals from recipes originating in his farm in the Cartmel Valley in Cumbria. The meals were priced at £5, way below his £90 dining experience in his London restaurant offered for two people sharing on a set menu. Yet he kept the farm going, the kitchen active, and the local community in and around Cartmel delighted.
Parkway Groceries, a company focused on food supplies to top restaurants in London, found themselves with no demand. They shifted their business to consumers, and within weeks have a thriving and profitable operation. Customers who could no longer wait for the four-week delay in getting an online delivery from High Street supermarkets were happy to switch to Parkway Groceries.
Doctors at Warrington Hospital modified devices known as "black boxes" which are usually used to treat sleep apnoea (a condition which means breathing stops and starts while a person is sleeping) to treat early-stage COVID-19 patients. This has reduced mortality rates, brought down the need for more intrusive and invasive ventilators, and led to patients recovering at a much faster rate.
These and other examples also remind us that constraints can help us innovate if we repurpose assets and resources just as Mahmoud did.
Among other organisations, both the Indian and French railways have used train cars as mobile isolation wards in recent months as such trains were not being used by commuters. In the UK, conference arenas such as London's Excel Arena and Birmingham's National Convention Centre were repurposed as Nightingale Hospitals, as these venues were no longer holding conferences.
Long after the pandemic fades, we think the lessons learned about reprioritising and repurposing will help shape the post-coronavirus world. The organisations that have stepped up during the crisis to demonstrate their purpose have built trust with their stakeholders, created a more loyal following, and strengthened their brands over competitors for the long run.