Travis Hoskins, Cambridge MBA alumnus (MBA 2016) made the sought-after career change from engineering to consulting after his MBA. How did he prepare for the recruitment process and to what does he attribute his success in being offered a role with McKinsey?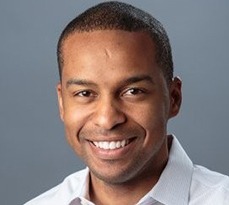 What was your background before the MBA?
I'm originally from Trinidad and Tobago, and did my undergrad and graduate degrees in the USA.
For eight years prior to the MBA, I worked at Siemens AG in Houston, as a chemical engineer in oil and gas consulting. It was a really interesting experience to see the high importance that oil and gas companies put on safe process engineering.
Why did you do an MBA?
In my work as an engineer, I learned how to be analytical, how to break down problems and how to solve them. However, I always felt like I was missing something – I wasn't able to make business decisions because I didn't have that training. I could figure out a technical engineering problem, but I could not yet fully relate to the business implications of subsequent decisions.
Why did the Cambridge MBA programme attract you?
I loved the practical element of the MBA that allowed us to apply what we had learned
immediately. The second aspect was that the School is really close to a lot of venture capitalists and entrepreneurial communities – that really attracted me. I had a background in oil and gas, and I was interested in consulting, but I also wanted to explore entrepreneurship too. The third thing that attracted me was the opportunity was to be surrounded by so many smart and brilliant people in Cambridge!
Was your career target consulting right from the start of your MBA?
I had been interested in McKinsey for several years before my MBA – that's when I first applied to McKinsey. I really liked the impact that the company had on clients, the company values, and I admired the managing director at the time Dominic Barton. Overall, the diverse projects they worked on really appealed to me.
When I started the MBA, I had researched several consulting firms and attended their presentations at CJBS. I went to a networking event that McKinsey hosted at CJBS in November, met a recruiter and some consultants, and the experience confirmed for me that McKinsey was a company that I would like to work for. I applied shortly thereafter.
What was the application process like?
I applied mid-way through my MBA, in the January. The whole process, from application to offer, took about four months. The process involved an online test, two first round interviews and three second round interviews. To stay focused, I relied on my network. The students in my MBA class were available whenever I wanted to practice.
How did you prepare for case interviews?
It's so important to be fully prepared – I started even before I began the MBA. I had probably done about 40 cases before I came to CJBS. I knew coming in that I wanted to apply to consulting firms. The Careers team and coaches helped me a lot, specifically with aligning my personal experience with the needs of the company and role, and being articulate during interviews.
Also, I was the president of the Consulting Club and I ran weekly sessions on Sundays. It helped that I was teaching people how to do it, while also practicing case studies myself.
So, probably over the year, I did close to 100 cases. It's not such a large number – I had friends on two-year MBA programmes who did much more, and in my opinion, anywhere between 40 to 60 cases is a recommended number to really understand the process.
What about the personal experience interview (PEI)?
McKinsey really focuses on impact, so I also prepared detailed examples of personal experiences – how I had made an impact, what I learned, where I had failed. I wrote all my stories down beforehand and practiced them out loud with peers.
What surprised you?
I would say I was really surprised that my classmates had such an impact. As I mentioned, I came in well prepared, but I think what really took me up another level was having classmates around who were available almost anytime to practice my cases with. I didn't know they would be that welcoming and accommodating. Having a large support network like that really made a difference.
Looking back, would you do anything differently about your MBA experience or career search?
If I could go back to myself at the beginning of the MBA, I would definitely tell myself to focus on what I want to do but leave about ten per cent of my time to explore other interests. The MBA goes by quickly, so it's important to be targeted, but also to be open minded – there were opportunities with some major finance companies I'd have liked to have explored too.
Any advice for future MBAs starting later this year?
To future MBAs, I would say four things:
Start early! Start your job search right now. Make a list of the companies you're interested in and start reaching out to people there before you start the MBA programme.
Be persistent. Don't be unsettled by rejections, but learn from them.
Be targeted in your approach: If there are companies you would like to work for, make a list of the ones you really want to apply to and focus on those. If it's entrepreneurship you are interested in, really focus on meeting the professors and local entrepreneurs who can open doors for you.
Work on developing a support network, from the careers team, friends who have gone through the interview process, and alumni. I tapped into all four and I think that really helped me.
And how has the job at McKinsey turned out for you?
It's been a good experience! I enjoy the work, people and the satisfaction of a job well done. I've served clients in North America, Europe and the Middle East, and it's turned out to be all I hoped for and more.