As we celebrate International Women's Day, we introduce you to some of the women, also scholarship recipients, currently undertaking the Cambridge MBA to find out what motivates them and what their goals are for the future.
Each year CJBS offers a range of scholarships attracting top talent from across the globe and covering a wide range of employment sectors. Our scholarships also support the wider Business School initiatives to drive inclusivity and build on the existing diversity across the Cambridge MBA cohort.
The class of 2020 were awarded 21 scholarships in total, from the female-focused Forté Foundation scholarship, awarded this year to three leading women in business, to the award for Culture, Arts & Media, to our Healthcare Scholarship and the Technology and Innovation Scholarship.
Technology and innovation
Stephanie Esuala and Hawi Abbajobir were both awarded the Technology and Innovation scholarship this year, we share their MBA and career ambitions for the year ahead.
German born Hawi previously worked as Program Manager for the fintech startup, Aspiration, in the USA. She was first attracted to the Cambridge MBA because the Business School was embedded in the wider University community.
Hawi explains, "This naturally creates opportunities to meet and interact with exceptional people from a wide variety of backgrounds. I was particularly drawn to the programme's focus on technology and entrepreneurship, which is made possible by its proximity to Silicon Fen".
Hawi continues: "There is so much to learn and do during the MBA programme, whether it is in the classroom, during case competitions or in a casual conversation over dinner".
And "What makes the Cambridge MBA truly special is the small size of the cohort, which will allow me to form close personal relationships with my peers. It is a unique opportunity to be surrounded by a group of brilliant and ambitious people, most of whom have come from different countries, cultures, and professional backgrounds. I intend to take full advantage of this learning and growth opportunity".
On her ambitions and future career ahead, she says, "I strongly believe that technology has the potential to improve people's lives. I hope to leverage the skills and network I gain during my Cambridge MBA year, to develop great consumer technology products that have a lasting positive impact. Firstly, at an innovative and fast-growing organisation, and eventually in my own venture".
British/Nigerian Stephanie Esuala feels being awarded the Technology and Innovation scholarship a real privilege. Previously a Senior Programme Manager at global Cambridge-based giant, ARM.
"I believe technology is a great tool. Our society is currently grappling with how to use emerging and existing technology for good, for progress and positive change. For me, innovation is the vehicle that takes technology across industries, disciplines and geographies. Technology and Innovation is an exciting space to be working in, and I look forward to studying it critically during my Cambridge MBA."
Asked what she wanted to get out of the year, Stephanie replied, "I want to be challenged to broaden my worldview and imagine the type of future that can be created through business. Collaborative learning is my top priority. I want to exchange learnings with my peers, industry leaders and those in the wider University community. I am looking forward to jostling around with ideas and having my opinions changed".
She concludes, "A big draw of the MBA is that it opens doors people didn't even know existed. I see my Cambridge MBA taking me to unexpected places – across industries, sectors, and new geographies".
Emerging markets
Yijing Huang, Impact in Emerging Markets scholarship recipient and Chinese National, was looking specifically for a competitive one-year MBA programme based in Europe in order to expand her sector experience, as well as her professional network.
"The diversified MBA cohort at Cambridge Judge will allow me to learn from my peers, a crucial part of any MBA studies."
Previously working as a Digital Marketing Manager at Unilever in China, Yijing's experience had given her valuable insight into launching ventures within a well-established business, along with accomplished creative skills in business innovation.
Yijing sees her scholarship award and the MBA year ahead, "As an encouragement to continue my work and passion to help alleviate inequality in the emerging markets, by leveraging new technologies. I would also like to encourage young leaders and professionals who share the same vision to join the force for change".
She continues; "I am looking forward to exploring the best market approach for commercialising new technologies or inventions through the Cambridge MBA practical projects and across departments in the broader University of Cambridge community".
"By combining all my experience in various industries and functions, I plan to sharpen my business ideas through real-life practice with projects."
And "I view my Cambridge MBA as a transformative journey to review, refresh, and restart".
ROMBA LGBTQ+
ROMBA LGBTQ+ scholarship recipient, Claudia Chau also sees the practical project element of the Cambridge MBA as pivotal to her experience.
"One part of the Cambridge MBA which I consider very special is its experiential learning approach. The three practical projects across the MBA year allow students to engage with clients from a wide variety of industries. This offers a great opportunity for me to harness my problem-solving skills and to expand my network".
Canadian/Chinese Claudia, former Senior Analyst at Air Canada explains, "I cannot wait to collaborate with my fellow Cambridge MBA students and connect with businesses to understand the challenges that they are facing, as well as developing solutions for these. 2020 and 2021 have been very difficult years, where there have been a lot of unexpected changes. All of us have had to pivot and many actions have been reactionary. I hope, with my creativity and experience, to drive and support this transformation, so that businesses can become more resilient and agile in this accelerating digital age".
Culture, arts and media
This year there were four awards for the Culture, Arts and Media scholarship, all given to leading women in the sectors. From an American fine art provider to a public communications company to British broadcaster, the BBC, and global auctioneers, Christie's.
For design specialist and former Creative Director at Public Communications in Chicago, USA, Rachel (Rae) Yung, Cambridge was the perfect fit for the professional career development she was looking for.
"The more I learnt about the Cambridge MBA, the more certain I have become that Cambridge shares my core values of curiosity, thoughtfulness, and creativity."
Rae had always known that she wanted a more solid understanding of business fundamentals and having spent a few years working in the international education space, "I was strongly committed to finding a truly diverse and multi-national learning environment".
"Ultimately, what I want to do with my career is to make science and art more accessible to key audiences. The exact road I take is less important to me than the direction I am heading."
California-based Mira Howard was previously Chief Operating Officer at US based fine art providers Wrapped Fine Art, she is also the Book Editor for Global Women's Empowerment Network (GWEN).
For Mira choosing the Cambridge MBA was about taking the next step towards starting her own business and with Cambridge offering a rich international learning experience, it would support her ambition to develop a truly international business.
She explains, "Most of all, I want to get a network that will become a foundation for the rest of my life. I feel so privileged to be able to learn from and work with some of the most intelligent and interesting minds in the world, so I intend to soak up as much as possible from every single person I meet".
On her future venture and ambitions, "I see my Cambridge MBA journey helping me gain the confidence and credentials to start my own venture. Although I am not entirely sure what my venture will be, I am pretty sure I will enjoy exploring my potential options in the coming year at Cambridge".
Healthcare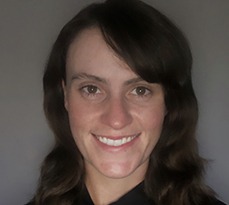 In a year where global health has dominated the headlines, the healthcare sector is firmly under the spotlight and in need of more investment. For Healthcare scholarship recipient, Victoria Hills, there was never a better time to choose to challenge the healthcare sector and invest in herself by choosing to embark on the Cambridge MBA.
"I was drawn to the MBA programme's rich emphasis on practical projects, such as the Cambridge Venture Project and Global Consulting Project. Its placement in the wider University of Cambridge, as well as Cambridge's Silicon Fen, signaled that I would receive an MBA education rich in real-world application".
Canadian/American, Victoria, formerly worked in Uganda as an Associate in pediatric HIV medicine for Clinton Health Access Initiative.
She outlines her future career ambitions after her MBA: "I see the Cambridge MBA taking me down new career paths – perhaps entrepreneurship – and certainly to new geographies. I hope to work in Europe following my MBA, a transition that the Cambridge MBA can help enable".
She concludes, "I am certain that the skills and network I develop here will factor into many future career adjustments".