As well as being part of a world-renowned research university, Cambridge Judge Business School benefits from a rich local business community. Surrounded by science parks, incubators and innovation centres, the Cambridge Cluster or Silicon Fen, is now the most successful technology cluster in Europe and one of the most vibrant innovation clusters in the world.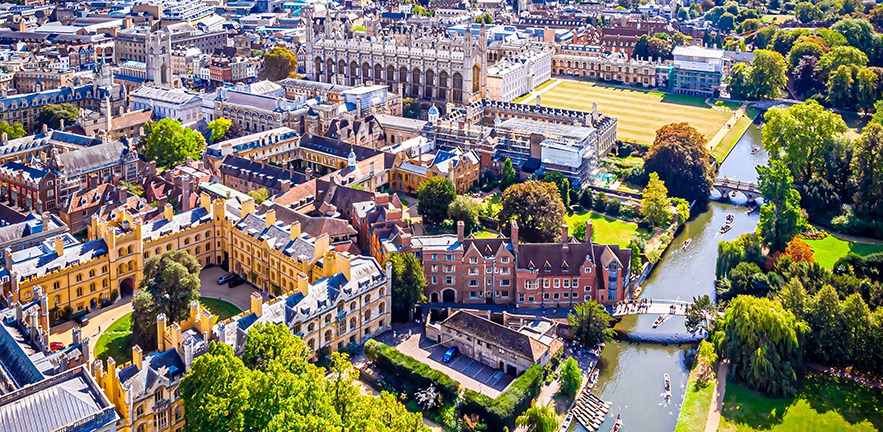 Many of these businesses have connections to the University of Cambridge. To date, innovators and entrepreneurs based at the University and in the wider local community have developed over 1,600 firms employing more than 30,000 people. Collaboration between the University and the private sector continues to influence the growth of what is known as the 'Cambridge Phenomenon'.
The Entrepreneurship Centre at the Business School, established in 2015, has a mission to support the University of Cambridge's entrepreneurial talent and the commercialisation of new ideas, to develop and share thought-leadership that establishes the University of Cambridge as a global knowledge locus for entrepreneurship, and to enhance the development of management capacity within the Cambridge entrepreneurial ecosystem and beyond.
To date these efforts have supported the genesis of 200+ new companies that have raised £250m+ of investment and created 500+ new jobs in the Cambridge cluster. Moreover, another 180+ companies have benefited from the scale up support, recording 29 per cent average revenue increase, 16% average profit improvement and 18 per cent employment growth.
Since inception, the Entrepreneurship Centre's programmes have been a key enabler, directly or indirectly, for many of the new and thriving businesses in and around Cambridge, such as Vocal IQ (acquired by Apple in 2015), Healx ("AI Company of the Year" in 2019) and Cambridge Quantum Computing (recognised in 2020 by The Sunday Times as one of Silicon Fen's finest startups).