Excellence in managing strategic projects
Leading Strategic Projects Successfully
Enhance your strategic project execution skills: learn to thrive in the face of complexity and uncertainty, manage relationships and drive change and value.
Upcoming programmes
Format:
Dates:
Duration:
Fees:
Live Online
28 Feb-1 Mar and 4-6 Mar 2024
6 x 0.5 days
£2,730 + VAT
Face-to-face
24-26 Jun 2024
3 days
£3,968 + VAT
Upcoming programmes
Format:
Live Online
Dates:
28 Feb-1 Mar and 4-6 Mar 2024
Duration:
6 x 0.5 days
Fees:
£2,730 + VAT
Format:
Face-to-face
Dates:
24-26 Jun 2024
Duration:
3 days
Fees:
£3,968 + VAT
Overview
Managing stakeholders. Motivating project teams. Navigating complexity. Understanding risk. An effective project is about more than just good planning and scheduling. Organisations rely on managers to lead and execute different strategic projects such as mergers, acquisitions, product launches and strategic realignments – in line with their broader business objectives.
Anticipate unforeseen developments, drive change and create value. Enhance your strategic project execution skills on the Cambridge Judge Business School's highly interactive programme, Leading Strategic Projects Successfully. Exploring simulations, exercises, role-playing, case studies, discussions and lectures, learn from senior faculty who have a wealth of experience with diverse organisations at moments of strategic change and leave with a clear understanding of practical tools to apply directly to your own projects.
Benefits and career impact
Projects act as a vehicle for different organisational initiatives. They can also throw up major challenges. Learn to master complex and uncertain situations, motivate high-performance project teams and manage your stakeholders.
Deliver your projects to meet organisational objectives, on time and on budget.

Learn the fundamentals of better planning and control.

Overcome complexity and uncertainty to cope with challenging external environments.

Expertly manage project teams and stakeholder relationships.

Understand strategy cascading.

Gain a digital certificate of completion from Cambridge Judge Business School Executive Education.
Rely on your managers to lead and execute strategic projects.

Realise your broader organisational objectives on time and on budget.

Take advantage of new opportunities, drive change and create value for your business.
Projects are an important part of any organisation. When companies do something different for their routine activities, they resort to projects as a vehicle. For instance, mergers or restructuring, implementing improvement initiatives, or developing new products or services.
Stripped down to essentials, a project is about a clear set of goals, a plan, and resources to execute the plan. Projects are not just about the nuts and bolts. They're about the bigger questions confronting managers. How to frame the project, understand complexity and uncertainty, manage stakeholders and teams, et cetera. Projects are often put in very difficult circumstances. And having a high performance team is essential to the effectiveness of the project leader.
The objective of this programme is to improve the project capabilities of the participants, whether they lead a project, have oversight responsibility, or are a user. All projects have complexity, uncertainty, resource constraints, and multiple actors. So the first set of challenges is to manage these elements while accomplishing the goals. The management style needs to fit the goal of the project. And this is the second category of challenges.
One common pitfall is that managers are good at tracking activities. They are less good at understanding and working with the actors behind the activities – team members, stakeholders, partners, and such. A second pitfall is one I've mentioned earlier. They do not adapt the management approach to fit the nature of the project.
Is the project about executing a very clear plan? Is it about charting new territory as a new product development? Or is it about managing an organisational initiative? Another common pitfall is that projects tend to lose alignment with strategy. The original strategy may have changed, but the project has not adapted sufficiently.
Managers need to find ways of influencing the behaviours of stakeholders so that the stakeholders support the project or, at the very least, do not become significant obstacles. An important task of the project leader is to make sure that the stakeholders are managed with the same attention to detail as activities, resources, and project teams.
Every session in the programme has clear messages in the form of takeaways. The takeaways consist of a synthesis of concepts and practical tools that you can use in your own projects. I am keenly aware that participants look to satisfy two types of objectives – personalisation, that is linking content with your past and current experiences and future aspirations. And contextualisation, linking content with your current organisation context and the broader business environment. I believe that in our discussions we can attain a balance between them so that one informs the other.
Intuitively we all know what defines a complex project but being given the tools to break a difficult project down into its constituent parts (and clearly articulate the challenges) is incredibly useful in helping to better govern/manage towards a successful outcome.
---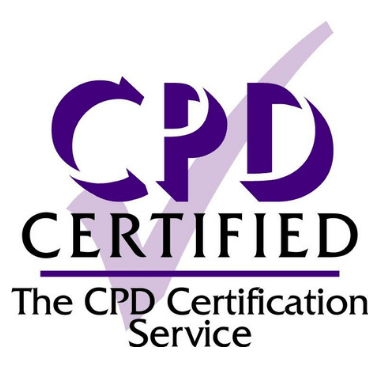 This programme is certified by the CPD Certification Service. It may be applicable to individuals who are members of, or are associated with, UK-based professional bodies.
---
Programme content
In 6 dynamic modules, explore content linked to your organisational context, reflecting the wider business environment, and relevant to your future aspirations.
Module 1: What is a project?
Distinguish between projects and processes.
Recognise the management approaches required for different projects and their goals.
Module 2: Dealing with interdependency and complexity
Manage complex issues and diverse, conflicting requirements.
Analyse unforeseen developments.
Learn to navigate a high degree of uncertainty when faced with difficult external environments.
Module 3: Stakeholder management simulation
Develop effective stakeholder consultation strategies.
Create a communication plan that reflects cultural preferences.
Map and use influence networks to balance conflicting stakeholder interests.
Module 4: Stakeholder management: frameworks and integration
Identify key stakeholders and diagnose their networks.
Profile stakeholders on where they stand and how they affect the project.
Define rational trade-offs and compromises to execute your stakeholder management plan.
Module 5: Managing novel projects
Identify the managerial challenges of breakthrough innovation projects in large organisations.
Assess the limitations of traditional risk mitigation frameworks.
Apply selectionism and learn to managing a novel project.
Module 6: Strategy and projects
Align projects with strategy.
Articulate a project's strategic contribution successfully.
How you learn
Face-to-face
Enjoy 3 inspirational days in the historic and beautiful city of Cambridge, a world-renowned centre of cutting-edge knowledge creation. Engage with faculty and peers in person and take time away from home and office to focus on your learning and networking objectives. Join 'Cambridge Union'-style debates, hear from guest speakers and faculty, interact with carefully selected peers and experience group exercises, role-play and discussion both in and outside class.
Who attends
The Leading Strategic Projects Successfully programme is suitable for executives in different project roles involved in:
managing complex projects
new product or service development and planning marketing campaigns
change management initiatives, mergers and acquisitions, or organisational restructuring
breakthrough projects, creating new business models and setting up new businesess or subsidiaries
Waitlist
Please note that there is a waiting list for the October 2023 Face-to-face session. Please get in touch if you would like to be added to the waiting list in the event of any cancellations.
Faculty and speakers
Learn from our world-class faculty who bring fresh insights from their leading-edge research into all of our Executive Education programmes.
The Academic Programme Director (APD) for the Leading Strategic Projects Successfully programme is Professor Kishore Sengupta.
MBA, PhD (Case Western University)
Co-Director of the Cambridge Centre for Chinese Management
Dipl.-Wirtsch.-Ing. (Darmstadt Institute of Technology), MBA (University of Tennessee, Knoxville), PhD (Stanford Graduate School of Business)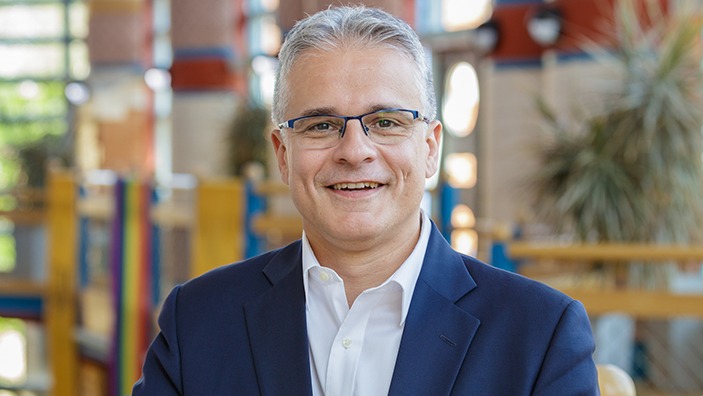 Co-Director of the Entrepreneurship Centre
Why Cambridge Judge Business School?
Related programmes
Leading Strategic Projects Successfully belongs to our Managing Organisations-topic executive education programmes. Here are a selection of related programmes:
---
Speak to a programme advisor
If you have any questions or would like to discuss how this programme could benefit you or your organisation, please get in touch with the programme advisor.
Jonathan Hudson
Sales and Business Development Manager