In the lead-up to the 'Supporting Social Entrepreneurs' seminar in July 2017, the Cambridge Social Ventures team reflect on lessons learnt and plans for the future.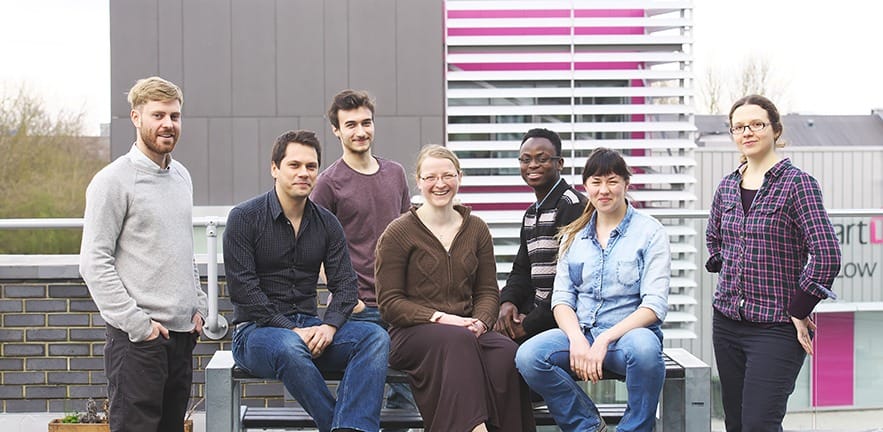 It's a season of milestones for three-year-old Cambridge Social Ventures (CSV), part of the Cambridge Centre for Social Innovation at Cambridge Judge Business School.
CSV expects this autumn to welcome the 100th venture into its 12-month training and support programme – ventures ranging from a prison voicemail system to a lingerie company that uses organic materials – and CSV has now hosted more than 500 social entrepreneurs at regular Social Venture Weekends designed to identify and nurture emerging social ventures.
On 24 July, CSV will host a Supporting Social Entrepreneurs Seminar at the School, sharing some of their learning about supporting social entrepreneurs with others who work with entrepreneurs and startups. They will share their successes – and their mistakes – and reflect on what's different for the social sector.
So it's a time to pause and reflect: just as any young enterprise (social or otherwise) needs to periodically take stock to assess what it's doing right and where it can do things better, these multiple milestones have sparked a similar exercise at Cambridge Social Ventures and the Cambridge Centre for Social Innovation. A century of ventures provides enough trends and patterns that can be identified, analysed and acted on, as reflected upon by Belinda Bell, Programme Director at Cambridge Social Ventures, and Dr Neil Stott, Co-Director of the Cambridge Centre for Social Innovation.
It's important to support social entrepreneurs through a range of emotions
Belinda: There are obviously the highs, and we are keen to celebrate with the ventures but we're also really aware that leading a venture of any kind can be lonely, and many social ventures are one-woman bands when they join us. We've learned over the past three years some techniques to help people cope with this, firstly by acknowledging it explicitly, and focusing on personal resilience throughout the process. There's also a feeling among many social entrepreneurs that "I'm never doing enough" to really dent the huge social issues facing the world, so we try to help our entrepreneurs accept that the part they are playing in the big issues is of value and can catalyse systemic change.
Entrepreneurs don't come in one shape or size
Belinda: For instance there's a myth that social ventures need to have "co-founders" to succeed, but that doesn't bear up in practice, as there are many successful solo acts. Teams falling apart is one of the major risk factors at the early stage of a venture, and team members who have not known each other for a long while are highly likely to fall into this.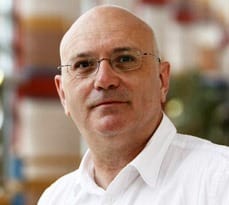 Even the smartest first-time entrepreneurs can overestimate their knowledge.
Neil: The pathway to success in social enterprise can be really time-consuming and tortuous, especially when it comes to funding – and people don't really appreciate this until they get going. We've learned in the past three years that as advisers to first-time entrepreneurs, our comments are taken very seriously, and even "throw away" comments are taken to heart. This can be beneficial, but we're also aware that such comments can come across as overly critical if a venture is struggling to make traction.
We've refined our approach to help social entrepreneurs disentangle their social mission from their business focus
Belinda: This is really important because many fledgling entrepreneurs focus either on the "social" or on the "business" and they need to have a good grasp on both if they're going to succeed. By keeping a clear but distinct focus on both social mission and business, social enterprises can better enact scaling strategies and achieve more impact.
Access to office space isn't essential
Neil: We have shared office space available to entrepreneurs based here in Cambridge, and for some people that's really important – in particular having an address and access to meeting rooms. But many contemporary businesses are much more mobile and some people prefer to work remotely. Finding the right working environment is part of the process of developing the business.
We've become more forceful in sometimes encouraging a graceful exit
Belinda: Because of the strong social motivation of many of our entrepreneurs, other people they come across are less likely to critique their ideas harshly. Their commitment to the cause means it can be hard to get the message through to them if they are going up a dead end. But it's really important – and our responsibility to do so. For people who want to solve a social problem, all the time they're focusing on an idea that isn't going to fly is time they're not focusing on the next idea which might do.
The term "social entrepreneurship" is really too narrow.
Neil: It's been wonderful to support individual entrepreneurs and their ventures but we're also interested in creating systemic change: to expand beyond our work with social entrepreneurs themselves to teach social "intrapreneurship" – addressing social challenges from inside established organisations – and to also help build an "extrapreneurial" ecosystem that brings together people, ideas and resources to work across organisational and geographic boundaries.
We look forward to our next 100 ventures
Belinda: Our goals for the next three years are to continue to help to build world-changing businesses, to further champion the idea of social ventures within the business school, the community and the government, and to continue to actively reach out to entrepreneurs from underrepresented backgrounds. The huge issues demanding attention from social entrepreneurs aren't going away anytime soon, so we're looking forward to reaching new milestones in helping young enterprises address them.