Chairman of the Advisory Board, Cambridge Judge Business School
Partner & Co-Founder, MW&L Capital Partners
Non-Executive Director, GasLog
Cambridge affiliations
Professional history
Julian Metherell is a founding partner of MW&L Capital, an investment firm with interests in shipping, energy and financial services. He is a non-executive director of GasLog, a NYSE-listed shipping company, Well-Safe, Natural Capital Research and Chairman Mentors International. He spent 22 years in the banking industry, latterly as a Partner of Goldman Sachs and CEO of its UK investment banking business. In 2011 he co-founded Vallares Capital, a special purpose acquisition vehicle listed on the London Stock Exchange which became Genel Energy following a merger in 2011. Julian was Chief Financial Officer of Genel from 2011-2015.
Society & charity work
Trustee, The Royal Opera House
Chairman, Professional Cricketers Association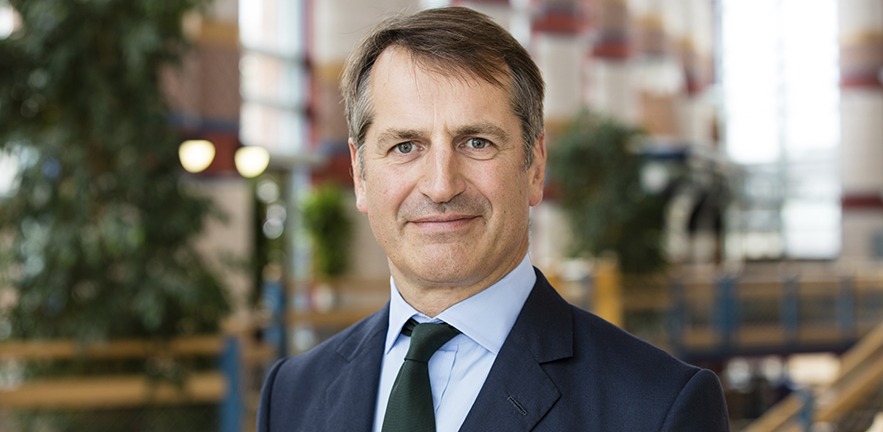 Julian Metherell named new Chair of the Advisory Board of Cambridge Judge Business School, the first business school alumnus to hold the role.
As a big hitter at banking giants Goldman Sachs, Julian Metherell (Cambridge MBA 1992) was one of the industry's stars. So why did he give it all up? It's never too late to start your own business, says Julian Metherell – and he should know. After 22 years working at the highest level of global finance, for Dresdner Kleinwort and Goldman Sachs, Metherell stepped out of his comfort zone and resigned from his position as co-head of Goldman Sachs' UK investment banking division. "I had been an adviser and been in the service industry for all my commercial career," he says. "It was time to be a principal, to take some risks, to back myself, and to join a team and try and build a business." That business was energy acquisition company Vallares (now Genel Energy following a merger in November 2011), which Metherell co-founded in April 2011 with former BP group chief executive Tony Hayward. "It's been a wild ride," says Metherell. "You lose the security blanket and the infrastructure of a very large organisation. It's exciting. It felt liberating – and very fulfilling. We raised $2bn and bought a business in Kurdistan, in Northern Iraq, and then relisted…