Demystify the language of finance and accounting
Finance & Accounting for Non-Financial Managers
An Executive Education programme designed to help you understand the basics of finance and accounting, and how they impact your organisation's performance.
Upcoming programmes
Format:
Dates:
Duration:
Fees:
Live Online
13-15 Mar and 20-22 Mar 2024
6 x 0.5 days
£2,730 + VAT
Face-to-face
10-12 Jul 2024
3 days
£3,968 + VAT
Face-to-face
27-29 Nov 2024
3 days
£3,968 + VAT
Upcoming programmes
Format:
Live Online
Dates:
13-15 Mar and 20-22 Mar 2024
Duration:
6 x 0.5 days
Fees:
£2,730 + VAT
Format:
Face-to-face
Dates:
10-12 Jul 2024
Duration:
3 days
Fees:
£3,968 + VAT
Format:
Face-to-face
Dates:
27-29 Nov 2024
Duration:
3 days
Fees:
£3,968 + VAT
Overview
How are investment decisions made? What is value? What are the key financial metrics of my organisation? Financial success and stability often hinge on a good understanding of the balance sheet, income statement and cash flow statement. Successful career progression is often dependent on understanding the basics of finance and accounting.
Manage and discuss budgets. Navigate financial reports. Explore performance indicators. Our Finance and Accounting for Non-Financial Managers programme equips you to diagnose and communicate financial problems more effectively. In learning the basics of accounting, financial terminology, and financial analysis, you will understand how to identify relevant financial information and apply the analytical skills needed to make better, more informed business decisions.
Benefits and career impact
Discover how key financial concepts and strategies are integrated into your organisation's performance.
Understand key financial information, including annual reports.

Communicate more effectively using finance and accounting terms.

Explore alternative business valuation principles and how to impact the value drivers of your organisation.

Learn to interpret profitability, solvency and liquidity.

Understand the economics of corporate investment decisions and the metrics used to assess performance and decision making.

Gain a digital certificate of completion from Cambridge Judge Business School Executive Education.
Managers can confidently communicate financial performance information across the organisation.

Managers understand the organisations financial strategy and financial operating model.

Managers understand how investment decisions are made.
Finance and accounting can feel a bit like learning a foreign language, but if you don't know your assets from your reserves, why your working capital isn't, or what goodwill means on a balance sheet, you're not alone.
Don't despair if you've never had the opportunity to learn the lingo, and you feel like you have been left in the dark. Finance & Accounting for Non-Financial Managers sheds light on finance and accounting for managers with very little or no prior knowledge.
Gain new skills, fast-track your career progression, make money talk, and make better business decisions.
The Cambridge experience = 3 days + 20 participants + maximum interaction time with faculty.
Become fluent in the language of finance and accounting.
What are you waiting for?
The Finance & Accounting for Non-Financial Managers programme is great for anyone looking for a refresh on the basics of finance and accounting or for a solid introduction to the subjects. Jenny Chu, the professor, illustrates the programme with plenty of examples from real companies and news articles, making it easy to grasp and remember the key concepts.
---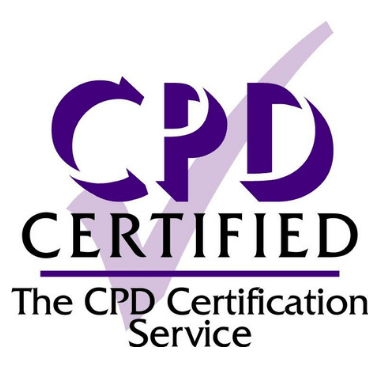 This programme is certified by the CPD Certification Service. It may be applicable to individuals who are members of, or are associated with, UK-based professional bodies.
---
Programme content
Learn to interpret your organisation's profitability, solvency and liquidity, and expand your ability to see the bigger picture through lectures, worked examples and dynamic class discussions.
Module 1: Fundamentals of accounting and finance
Cover the basics of financial reporting.
Demystify terms such as assets, liquidity, accounts receivable, inventory and depreciation.
Explore the key elements of the accounting equation.
Link financial reporting metrics to strategic analysis.
Module 2: Understanding the income statement (P&L) and financial ratios
Analyse the Income Statement (P&L).
Understand the meaning of gross and operating profits, revenues and expenses.
Describe key financial performance metrics and ratios.
Drive managerial decisions by evaluating financial statements.
Explore case studies from Tiffany and Starbucks to support your learning.
Module 3: Evaluation of financial performance
Learn to effectively evaluate your company's performance.
Explore a range of different financial ratios to assess performance.
Use a Costco case study to understand sustainable growth rate, benchmarking and the common-sized balance sheet.
Link your business strategy and operating model to financial ratio analysis.
Module 4: Performance management and control systems
Understand performance measurement and control systems.
Balance the tensions between growth, profit and control in different stages of the business cycle.
Use an ATH Technologies case study to apply your new knowledge.
Module 5: Capital budgeting
Learn how organisations make capital budgeting and financing decisions.
Understand payback, net present value (NPV) and internal rate of return.
Assess different sources for financing investments.
Module 6: What is value?
Discuss what drives value in a business and the impact of COVID-19.
Understand what type of growth drives value, including acquisitions, creating new markets and gaining market share.
Identify the links between the value of a firm and corporate strategy.
How you learn
High quality programmes; flexible formats. Two delivery styles allow you to choose whichever format best suits your needs.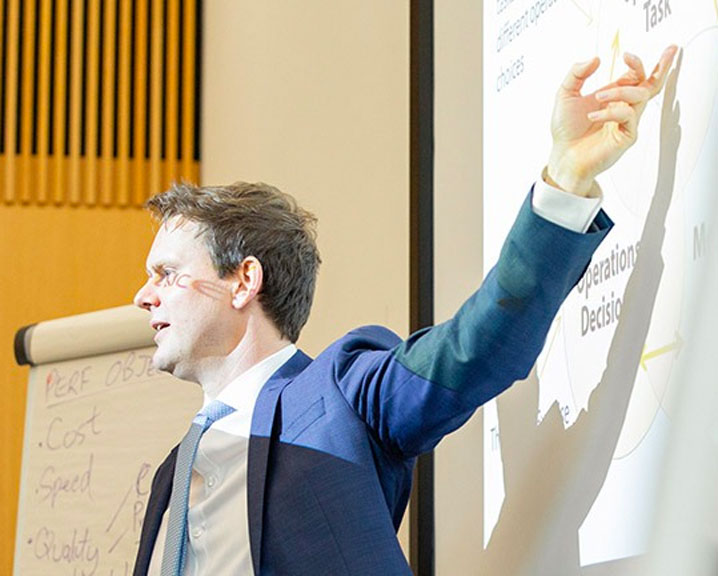 Face-to-face
Enjoy 3 inspirational days in the historic and beautiful city of Cambridge, a world-renowned centre of cutting-edge knowledge creation. Engage with faculty and peers in person and take time away from home and office for the space to focus on your learning and networking objectives. Join 'Cambridge Union'-style debates, hear from guest speakers and faculty, interact with carefully selected peers and experience group exercises, role-play and discussion both in and outside class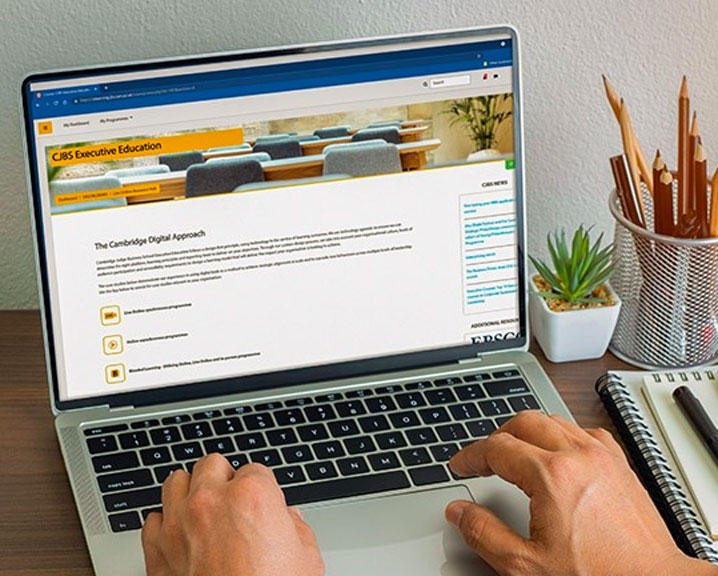 Live Online
Experience the best of the Cambridge face-to-face learning experience digitally in your home or office. Take part in breakout groups with real-time interaction between your peers and faculty. Engage in realistic simulations or use software-enabled "sprint" design development and benefit from guest speakers, live "Cambridge Union" style debates and insights from panels of experts and practitioners.
Who attends
Finance & Accounting for Non-Financial Managers is for:
professionals or emerging managers looking to take on P&L responsibilities
individuals looking to gain new skills and improve their understanding of the language of finance and accounting
managers wanting to refresh their financial acumen.
Faculty and speakers
Learn from our world-class faculty who bring fresh insights from their leading-edge research into all of our Executive Education programmes.
Deputy Director, Centre for Financial Reporting & Accountability (CFRA)
PhD (University of California, Berkeley)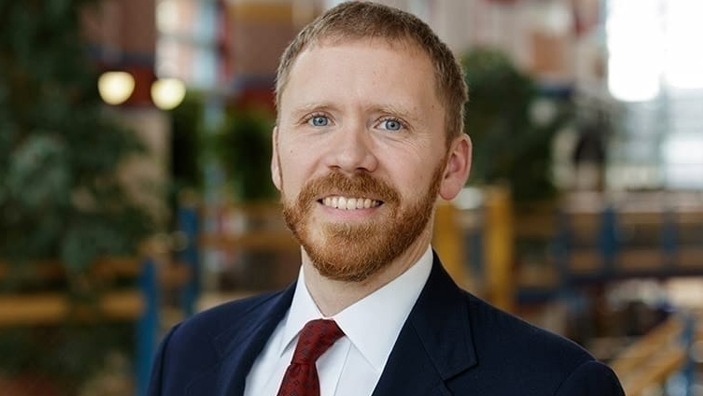 Director of the Executive Master of Accounting Programme
BS, MBA (Brigham Young University), PhD (Wharton School of Business)
Why Cambridge Judge Business School?
Related programmes
Business Analytics: Decision-Making Using Data belongs to our Managing Organisations-topic executive education programmes. Here are a selection of related programmes:
---
Speak to a programme advisor
If you have any questions or would like to discuss how this programme could benefit you or your organisation, please get in touch with the programme advisor.
Adriana Baciu
Sales and Business Development Manager, Open Programmes