Take your career to the next level
Cambridge Rising Women Leaders Programme
Realise your true potential. The Cambridge Rising Women Leaders programme – for high-potential women looking to advance their own authentic leadership style.
Upcoming programmes
Format:
Dates:
Duration:
Fees:
Live Online
22-24 Nov and 29 Nov-1 Dec 2023 (waitlist)
6 x 0.5 days
£2,730 + VAT
Upcoming programmes
Format:
Live Online
Dates:
22-24 Nov and 29 Nov-1 Dec 2023 (waitlist)
Duration:
6 x 0.5 days
Fees:
£2,730 + VAT
Overview
The Cambridge Rising Women Leaders Programme is designed for women with high leadership potential who want to take their career to the next level and reach leadership roles. Explore the positives of female power and develop a proactive, strength-based approached to leadership. The Cambridge Rising Women Leaders Programme harnesses four inter-connected learning pillars which foster and build on your intrinsic leadership abilities: self-awareness, strength-building, shared experiences and continued learning.

Challenge yourself. Learn with a strong, supportive cohort of exceptional women and become the very best leader you can be.
Benefits and career impact
Embrace your leadership potential. Here's how the programme can benefit both you, and your organisation.
Develop a positive, strength-based approach to leadership.

 

Address current career challenges and develop a clear career action plan towards senior leadership roles – get advice on advancing your career using reflective learning.

 

Enjoy informal conversations with senior executives about their journey to the top.

 

Gain a strong, supportive peer network and participate in peer-to-peer mentoring.

 

Engage in psychometric assessments, practical skills sessions and physical and vocal workshops.

Become a member of Cambridge Judge Business School's Wo+Men's Leadership Centre.

 
Return to work ready to lead with increased confidence and an understanding of your authentic leadership style.

 

Apply cutting-edge, research-based frameworks to your organisations challenges.

Share world-leading insights with your work collegues.

 
Over the course of the programme, we will discuss the ins and outs of what it takes to advance into a leadership position and be an effective and authentic leader. You will learn from research, take a deep dive into your strengths, build skills and confidence, and plant the seeds for long-lasting personal and professional relationships. Expect the programme to change how you think about yourself and refocus your energy on the areas in which you have the strongest leadership potential. We can't wait to see you make your next step forward
---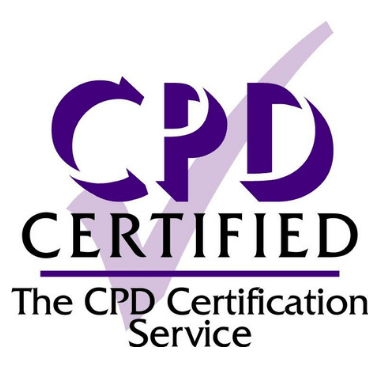 This programme is certified by the CPD Certification Service. It may be applicable to individuals who are members of, or are associated with, UK-based professional bodies.
---
Programme content
Module 1: Strength-based approach and your leadership strengths
Reframe your mindset around strength-based leadership development.
Explore career advancement challenge through reflective learning.
Discuss what it takes to be a good leader – consider the perspectives and expectations of those you lead.
Collect qualitative feedback on your strengths and leadership qualities.
Identify development areas to unlock your leadership potential.
Module 2: Finding meaning in work and resilience
Explore how to find meaning in your work.
Consider the elements that influence happiness levels.
Understand resilience and how to deal with challenges more effectively – identify your triggers and 'pause buttons.
Articulate your personal vision statement and identify and balance the energisers and drainers in your workday.
Module 3: The power of communication and negotiation strategies
Focus on how your physical habits affect the impression you give others, and how they affect how you're feeling.
Improve your physical presence, posture, eye-contact and breathing through a series of exercises with Leandra Ashton, actress and founder of the Flying Cloud Theatre.
Explore negotiation strategies and learn how to overcome the specific challenges affecting women.
Use a practical framework to strengthen your negotiation approach as a female leader.
Module 4: Networks and how leaders define success
Explore the critical role that networks play in your advancement to leadership positions.
Identify key characteristics of your network and areas for improvement.
Recognise how you as a leader define success for yourself, your teams and your followers.
Module 5: Career negotiation strategies
Explore how to advocate for yourself and negotiate effectively for higher compensation package.
Work through a case study and discuss how to deal with dismissive comments and make a compelling case for yourself.
Examine how power is used, deflected and redefined.
Recognise the challenges of negotiating with superiors and the gender influence.
Learn to negotiate more confidently and effectively.
Module 6: Managing difficult conversations and the power of communication
Case study: Watch a difficult conversation between a rising woman leader and one of her reports – discuss what she does well and what she could improve.
Identify key behaviours to manage difficult conversations.
Discover how to use vocal dynamics to ensure you are heard.
Learn techniques to generate new ideas in your team and ensure positive outcomes.
How you learn
Two delivery styles so you can choose whichever format best suits your needs.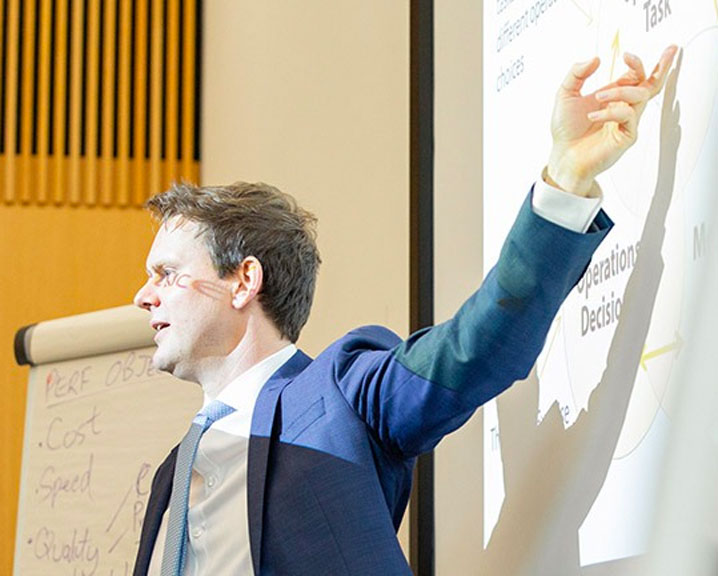 Face-to-face
Enjoy 3 inspirational days in the historic and beautiful city of Cambridge. You'll meet faculty and peers in person, while time away from home and office will give you the space to focus on your learning and networking objectives. Join 'Cambridge Union'-style debates, hear from guest speakers and faculty, interact with carefully selected peers and experience group exercises, role-play and discussion both in and outside class.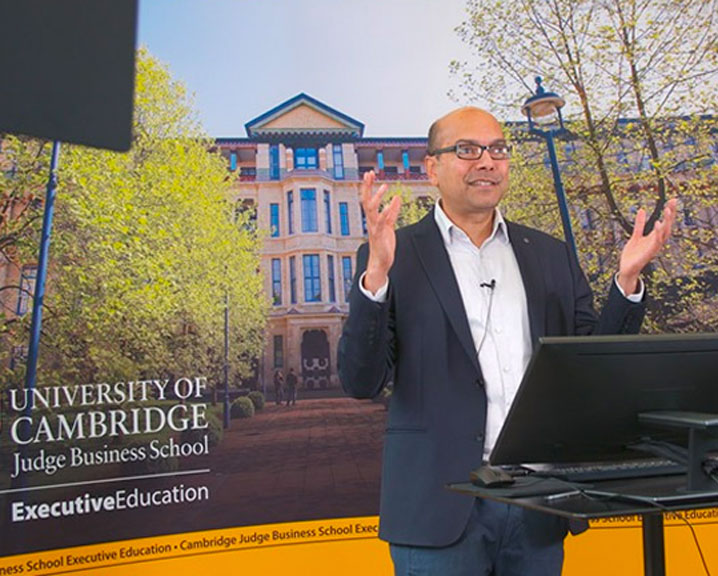 Live Online
Experience the best of Cambridge face-to-face learning right inside your home or office. Our Live Online delivery offers you richly immersive interaction with faculty and peers. This travel and budget-friendly option enables you to apply what you learn in real time and share experiences the next day. You'll experience Virtual debates, hear from guest speakers and faculty, and experience breakout groups and role-play, all in a seamless virtual environment.
All of the sessions were enjoyable, engaging and relevant. The programme allows for self reflection and growth as well as giving many tools to help us along our leadership journey. More than that, it inspires us to be our best selves as well as connecting us with many inspirational women.
Who attends
We welcome high-achieving, high-potential women. This programme is for you if:
you are intent on growing their professsional capabilities
you are looking to build personal capabilities outside corporate life
you are in the early to middle phase of your management careers, with between three to 10 years' experience
Waitlist
Please note that there is a waiting list for the 22-24 Nov and 29 Nov-1 Dec 2023 Live Online session. Please get in touch, if you would like to be added to the waiting list in the event of any cancellations.
Claire Wright, Business Development Director, Open Programmes: "Here, at Cambridge Judge Business School in Executive Education, we attract a diverse peer group in our executive education classrooms. We attract participants from a range of nationalities, industries, sectors, and different types of organisations from NGOs to SMEs, government administrations to public and private organisations. This creates a really unique, rich learning environment where you're crossing geographical boundaries and learning from each other in a really enriching, fantastic environment."
Pooja Karia, Head of Portfolio Strategy and Insight at Get Living (UK): "I decided to do a Rising Women Leaders Programme from Cambridge University because I'm in a journey of leadership growth, and I want to take my career to the next step. Hence, I decided to take this programme. And I quite liked the offers and the schedule that was provided. And it was amazing. And I wanted to attach to a prestigious university. Hence, I chose Cambridge."
The programme inspires us to be our best selves as well as connecting us with many inspirational women.
Faculty and speakers
Learn from our world-class faculty who bring fresh insights from their leading-edge research into all of our Executive Education programmes. The Academic Programme Director (APD) for the Cambridge Rising Women Leaders Programme is Dr Patrizia Vecchi.
BA (University of Modena), MS, PhD (Washington University in St Louis)
Member of the Advisory Board, Cambridge Judge Business School
Fellow (Organisational Theory & Information Systems)
Fellow of Sidney Sussex College
Why Cambridge Judge Business School?
---
Speak to a programme advisor
If you have any questions or would like to discuss how this programme could benefit you or your organisation, please get in touch with the programme advisor.
Marta Walkowiak
Sales and Business Development Manager