Duration
3 days (Face-to-face)
6 half-day sessions (Live Online)
Dates
29-31 Mar 2023 (Face-to-face)
28-30 Jun 2023 (Face-to-face)
27-29 Sep 2023 (Face-to-face)
22-24 and 29 Nov-1 Dec 2023 (Live Online)
Take your career to the next level
The Cambridge Rising Women Leaders Programme is designed for women with high leadership potential who want to take their career to the next level and reach leadership roles. While many factors hinder women's progression into leadership positions, the programme is centred around what women can do and how they can leverage their strengths to thrive and advance in business organisations.
The programme takes a strengths-based perspective, looking at the positives of female power and encouraging authentic leadership styles that serve you and your organisation. Since 2017, our Cambridge Rising Women Leaders Programme has helped support over 200 women to develop a strength-based approach to building leadership skills. The programme fosters an atmosphere of trust, to challenge one another whilst giving and receiving meaningful feedback, and allowing you to explore your authentic leadership style in a safe and supportive space.
Four core themes – or 'pillars' – form the basis of the programme: self-awareness, strengths building, shared experience – 'words of wisdom' and continued learning.
Your learning journey
Module 1: Strength-based approach and your leadership strengths
Apply a strength-based approach to developing leadership skills
Feel comfortable with highlighting your strengths when speaking about yourself
Identify development areas to unlock leadership potential
Explain how female leaders develop authentic leadership styles.
Module 2: Finding meaning in work and resilience
Articulate your personal vision statement to communicate your unique work contribution
Manage challenging situations by learning to pause in the moment when triggered to stop a habitual defence reaction
Identify and balance the energisers and energy drainers in your workday.
Module 3: The power of communication and negotiation strategies
Identify how your physical and vocal habits affect the impression you create and the way you feel
Assess and evaluate the benefits and drawbacks of your current negotiation approach
Use a practical framework to strengthen your negotiation approach as a female leader.
Module 4: Networks and how leaders define success
Identify what type of network you need to develop to augment your career prospects and opportunities
Be more comfortable with networking and use effective networking strategies
Explain how leaders define success for themselves as well as their teams and followers.
Module 5: Career negotiation strategies
Examine how power is used, deflected and redefined during negotiations
Recognise the challenges of negotiating with superiors and how gender influences the process
Negotiate more confidently and effectively.
Module 6: Managing difficult conversations and the power of communication
Evaluate the risks and challenges of difficult conversations
Identify key behaviours to effectively conduct difficult conversations
Analyse the impact of physical and vocal choices on the way a conversation develops.
Download the brochure for more information on the modules and faculty.
World-leading academic insights from Cambridge faculty
Research-based frameworks
Psychometric assessment tools
Practical skill-building sessions
Informal panel conversations with senior executives
Peer-to-peer mentoring
Physical and vocal workshops
Access to a global network of programme alumni
On completion of the programme, participants will be awarded a digital certificate of completion by Cambridge Judge Business School Executive Education.
This programme counts towards the Cambridge Judge Business School General Management Certificate of Achievement. On completing the GMCA you will be eligible to become an associate member of Cambridge Judge Business School's global network of graduates and business-focused University of Cambridge alumni, faculty and staff.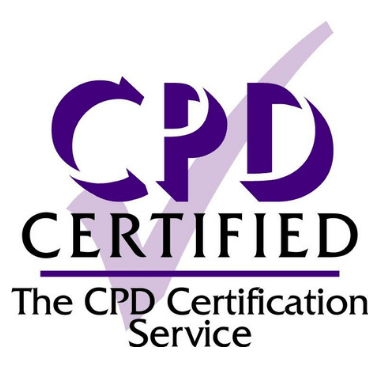 This programme is certified by the CPD Certification Service. It may be applicable to individuals who are members of, or are associated with, UK-based professional bodies.
"
Over the course of the programme, we will discuss the ins and outs of what it takes to advance into a leadership position and be an effective and authentic leader. You will learn from research, take a deep dive into your strengths, build skills and confidence, and plant the seeds for long-lasting personal and professional relationships. Expect the programme to change how you think about yourself and refocus your energy on the areas in which you have the strongest leadership potential. We can't wait to see you make your next step forward.
"
Learn from our world-class faculty who bring fresh insights from their leading-edge research into all of our Executive Education programmes.
The Academic Programme Director (APD) for the Cambridge Rising Women Leaders Programme is Dr Patrizia Vecchi.
Access profiles of the programme's APD and faculty:
Download the brochure for more information on the modules and faculty.
Live Online
Our Live Online programmes bring Cambridge to you wherever you are, delivering the best aspects of a face-to-face learning experience here in Cambridge, into your office or home. Using technologies we are all now familiar with, you will take part in breakout groups with real time interaction between your peers and faculty. You will engage in realistic simulations or use software-enabled "sprint" design development. We also introduce guest speakers, live "Cambridge Union"-style debates and panels of experts and practitioners into the class.
Our Live Online programmes take place over a number of half-day sessions, run in the mornings (UK time).
Face-to-face
Face-to-face is a traditional, intense classroom learning experience and is all about hands-on interaction. You will be a part of exercises, debates and conversations, engaging directly with our faculty and your peers. Conversations spill over into breaktimes and meals, forming lasting connections. Share your ideas, develop your network and grow professionally, whilst enjoying the historic city of Cambridge.
Women who are intent on growing their professional capabilities and also their personal capabilities beyond corporate life
Participants are usually in the early to middle phases of their careers in management roles, with around three to 10 years' experience in an entry to a middle-management role.
Hear more about who attends the programme:
Claire Wright, Business Development Director, Open Programmes: "Here, at Cambridge Judge Business School in Executive Education, we attract a diverse peer group in our executive education classrooms. We attract participants from a range of nationalities, industries, sectors, and different types of organisations from NGOs to SMEs, government administrations to public and private organisations. This creates a really unique, rich learning environment where you're crossing geographical boundaries and learning from each other in a really enriching, fantastic environment."
Pooja Karia, Head of Portfolio Strategy and Insight at Get Living (UK): "I decided to do a Rising Women Leaders Programme from Cambridge University because I'm in a journey of leadership growth, and I want to take my career to the next step. Hence, I decided to take this programme. And I quite liked the offers and the schedule that was provided. And it was amazing. And I wanted to attach to a prestigious university. Hence, I chose Cambridge."
The 30% Club was established in the UK in 2010, with a goal of achieving 30% women on FTSE 100 boards by the end of 2015 in order to create a more balanced and diverse workforce. When the initiative was first launched the figure stood at just 12.5%. This goal was achieved and extended to FTSE 350 boards which was also achieved in 2019. These significant results have been achieved by encouraging chairmen to appoint more women to boards, and by supporting businesses in implementing schemes to improve diversity at all levels within their organisation. But there is still work to be done in senior management roles.
Cambridge Judge Business School is collaborating with the 30% Club to address the imbalance and to provide opportunities for talented women to access the benefits of a world-class business education. We are committed to addressing gender imbalance and to helping more women reach influential positions.
Cambridge Judge Business School Executive Education offers one full scholarship (£3,450 + VAT – Face-to-face), for this three-day Cambridge Rising Women Leaders Programme.
This unique three-day open enrolment programme has been designed specifically for high potential women in junior and mid-level managerial positions aspiring to reach the top, or senior positions, within their organisations. The programme is unique because it:
Integrates insights from cutting-edge evidence-based research and rich practical lessons
Provides participants with the opportunity to hear personal stories and have open dialogue with successful industry leaders
Creates a life-long supportive partnership with fellow participants and the CJBS community.
The successful candidate will be nominated by their organisation, be ambitious and eager to grow their personal and professional capabilities and have a minimum of three years' experience in a management role.
For the next programme on 28-30 June 2023, the application round is now open and the deadline for submission is Friday 21 April 2023. Please complete this application form to apply for the scholarship. Please note we will not be giving feedback on scholarships.
For any further questions, please get in touch with the team at [email protected] or call +44 (0)1223 330741.
COVID-19 (Coronavirus) update
"
All of the sessions were enjoyable, engaging and relevant. The programme allows for self reflection and growth as well as giving many tools to help us along our leadership journey. More than that, it inspires us to be our best selves as well as connecting us with many inspirational women.
"
Why Cambridge Judge Business School?
Cambridge Judge faculty
All of our programmes are designed and led by an Academic Programme Director, who is a member of Cambridge Judge Business School faculty. They will also deliver substantial portions of that programme.
Leading-edge research
The research conducted by Cambridge Judge Business School's 20 research centres, across a diverse range of disciplines, flows directly into all of our programmes, bringing new insights to our programme content.
Small group learning
With small class sizes, we continue the Cambridge way of learning that emphasises high levels of interaction with both our world-class faculty and peers.
If you have any questions or would like to have a chat about this programme and how it could benefit you or your organisation, please get in touch with the programme advisor:
Emily Cannon
Business Development Manager
Open Programmes
Tel: +44 (0)7879 116930
Fees
£3,450 + VAT (Face-to-face) £2,600 + VAT (Live Online)
Fees include instruction, materials, lunch and breaks. Preferential rates may be available for groups, University of Cambridge alumni and members of the School's Alumni Association. Please note prices pre-registration are subject to change.
Additional information
Registration closes at midday two working days before the programme start date.
Participants are expected to attend the full programme.
VAT is charged at the prevailing rate, which is currently 20%; e.g. £3,300 + 20% = £3,960.
Version 20 (14 January 2023)