Duration
3 days (Face-to-face)
6 half-day sessions (Live Online)
Fees
£3,450 + VAT (Face-to-face)
£2,600 + VAT (Live Online)
Dates
5-7 Jul 2023 (Face-to-face) – waitlist
29 Nov-1 Dec and 4-6 Dec 2023 (Live Online)
Finance and accounting can feel a bit like learning a foreign language, but if you don't know your assets from your reserves, why your working capital isn't, or what goodwill means on a balance sheet, you're not alone.
Don't despair if you've never had the opportunity to learn the lingo, and you feel like you have been left in the dark. Finance & Accounting for Non-Financial Managers sheds light on finance and accounting for managers with very little or no prior knowledge.
Gain new skills, fast-track your career progression, make money talk, and make better business decisions.
The Cambridge experience = 3 days + 20 participants + maximum interaction time with faculty.
Become fluent in the language of finance and accounting. What are you waiting for?
Demystify the language of finance. Boost your skills.
As a manager, it is essential that you use the language of finance and accounting effectively. A good grasp of key finance and accounting concepts is often seen by employers as essential for career progression. Using lectures, worked examples, and class discussions drawn from real-life business experiences, this programme demystifies the language of finance and accounting for managers with very little or no prior knowledge of the subjects. The programme will give you an overview of finance and financial accounting which you need to manage and discuss budgets, financial reports and different performance indicators.
This programme is designed for those who want to learn the basics of accounting, financial terminology and the techniques of financial analysis. You will learn how to address and communicate financial problems more effectively, how to identify relevant financial information, and how to apply the financial analytical skills needed to make more informed business decisions. An appreciation of accounting and finance is a prerequisite for understanding the financial success and financial stability of any organisation, which is summarised in the balance sheet, income statement and cash flow statement.
On completion of the programme, participants will be awarded a digital certificate of completion by Cambridge Judge Business School Executive Education.
Your learning journey
Module 1: Fundamentals of accounting
Describe the foundation concepts of financial reporting
List the key elements of the Accounting Equation
Link financial reporting metrics to strategic analysis.
Module 2: Understanding the income statement (P&L) and financial ratios
Analyse the Income Statement (P&L)
Describe key financial performance metrics and ratios
Evaluate financial statements to drive managerial decisions.
Module 3: Evaluation of financial performance
Identify how to evaluate performance
Describe the business strategy and operating model, and link these to financial ratio analysis
Apply learnings to a practical case study.
Module 4: Performance management and control systems
Describe performance measurement and control systems
Balance the tensions between growth, profit and control in different stages of the business cycle
Apply learnings to a practical case study.
Module 5: Capital budgeting
Identify the foundations of capital budgeting and financing
Recognise how to make investment decisions
Assess how to finance investments.
Module 6: What is value?
Discuss the foundations of business valuation
Describe value-based management
Identify the links between the value of a firm and corporate strategy.
Download the Open Programmes brochure for more information on the modules and faculty.
Identify the questions you should be asking of Finance
Understand the key financial metric of my organisation
Evaluate financial performance
Learn how investment decisions made
Learn to communicate more effectively using finance and accounting terms
Understand annual reports and financial information
Learn to interpret a company's profitability, solvency and liquidity
Understand the economics of corporate investment decisions
Understand the metrics used to assess performance and decision making
Explore alternative business valuation principles and how you can impact the value drivers of your organisation.
This programme counts towards the Cambridge Judge Business School General Management Certificate of Achievement. On completing the GMCA you will be eligible to become an associate member of Cambridge Judge Business School's global network of graduates and business-focused University of Cambridge alumni, faculty and staff.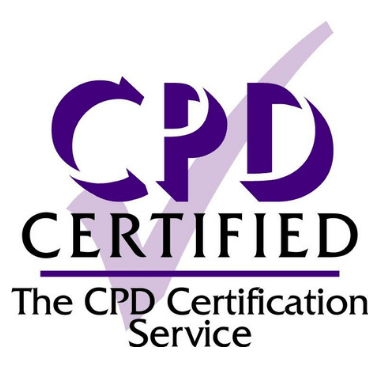 This programme is certified by the CPD Certification Service. It may be applicable to individuals who are members of, or are associated with, UK-based professional bodies.
Learn from our world-class faculty who bring fresh insights from their leading-edge research into all of our Executive Education programmes.
The Academic Programme Director (APD) for the Finance & Accounting for Non-Financial Managers programme is Dr Jenny Chu.
Access profiles of the programme's APD and faculty:
Download the Open Programmes brochure for more information on the modules and faculty.
Live Online
Our Live Online programmes bring Cambridge to you wherever you are, delivering the best aspects of a face-to-face learning experience here in Cambridge, into your office or home. Using technologies we are all now familiar with, you will take part in breakout groups with real time interaction between your peers and faculty. You will engage in realistic simulations or use software-enabled "sprint" design development. We also introduce guest speakers, live "Cambridge Union"-style debates and panels of experts and practitioners into the class.
Our Live Online programmes take place over a number of half-day sessions, run in the mornings (UK time).
Face-to-face
Face-to-face is a traditional, intense classroom learning experience and is all about hands-on interaction. You will be a part of exercises, debates and conversations, engaging directly with our faculty and your peers. Conversations spill over into breaktimes and meals, forming lasting connections. Share your ideas, develop your network and grow professionally, whilst enjoying the historic city of Cambridge.
Professionals and emerging managers aspiring P&L responsibility
Those wishing to refresh their financial acumen
Those need to better understand the language of finance and accounting to progress further. The programme will be of particular appeal if you enjoy learning using practical examples that you can immediately relate to your own business experience.
Note: This programme is not for you if you are an expert or seasoned practitioner in finance or accounting.
Please note that there is a waiting list for the July 2023 (Face-to-face) session. Please get in touch at [email protected] if you would like to be added to the waiting list in the event of any cancellations.
COVID-19 (Coronavirus) update
"
The Finance & Accounting for Non-Financial Managers programme is great for anyone looking for a refresh on the basics of finance and accounting or for a solid introduction to the subjects. Jenny Chu, the professor, illustrates the programme with plenty of examples from real companies and news articles, making it easy to grasp and remember the key concepts.
"
Why Cambridge Judge Business School?
Cambridge Judge faculty
All of our programmes are designed and led by an Academic Programme Director, who is a member of Cambridge Judge Business School faculty. They will also deliver substantial portions of that programme.
Leading-edge research
The research conducted by Cambridge Judge Business School's 20 research centres, across a diverse range of disciplines, flows directly into all of our programmes, bringing new insights to our programme content.
Small group learning
With small class sizes, we continue the Cambridge way of learning that emphasises high levels of interaction with both our world-class faculty and peers.
£3,450 + VAT (Face-to-face)
£2,600 + VAT (Live Online)
VAT is charged at the prevailing rate, which is currently 20%; e.g. £3,300 + 20% = £X,XXX.
Fees include instruction, materials, lunch and breaks. Preferential rates may be available for groups, University of Cambridge alumni and members of the School's Alumni Association. Please note prices pre-registration are subject to change.
If you have any questions or would like to discuss how this programme could benefit you or your organisation, please get in touch with the programme advisor:
Adriana Baciu
Sales and Business Development Manager
Open Programmes
Tel: +44 (0)7759 130560
Additional information
Registration closes at midday two working days before the programme start date.
Participants are expected to attend the full programme.
Version 18.1 (23 March 2023)