Duration
3 days (Face-to-face)
6 half-day sessions (Live Online)
Fees
£3,450 + VAT (Face-to-face)
£2,600 + VAT (Live Online)
Dates
9-11 Oct 2023 (Face-to-face)
Projects are an important part of any organisation. When companies do something different for their routine activities, they resort to projects as a vehicle. For instance, mergers or restructuring, implementing improvement initiatives, or developing new products or services.
Stripped down to essentials, a project is about a clear set of goals, a plan, and resources to execute the plan. Projects are not just about the nuts and bolts. They're about the bigger questions confronting managers. How to frame the project, understand complexity and uncertainty, manage stakeholders and teams, et cetera. Projects are often put in very difficult circumstances. And having a high performance team is essential to the effectiveness of the project leader.
The objective of this programme is to improve the project capabilities of the participants, whether they lead a project, have oversight responsibility, or are a user. All projects have complexity, uncertainty, resource constraints, and multiple actors. So the first set of challenges is to manage these elements while accomplishing the goals. The management style needs to fit the goal of the project. And this is the second category of challenges.
One common pitfall is that managers are good at tracking activities. They are less good at understanding and working with the actors behind the activities– team members, stakeholders, partners, and such. A second pitfall is one I've mentioned earlier. They do not adapt the management approach to fit the nature of the project.
Is the project about executing a very clear plan? Is it about charting new territory as a new product development? Or is it about managing an organisational initiative? Another common pitfall is that projects tend to lose alignment with strategy. The original strategy may have changed, but the project has not adapted sufficiently.
Managers need to find ways of influencing the behaviours of stakeholders so that the stakeholders support the project or, at the very least, do not become significant obstacles. An important task of the project leader is to make sure that the stakeholders are managed with the same attention to detail as activities, resources, and project teams.
Every session in the programme has clear messages in the form of takeaways. The takeaways consist of a synthesis of concepts and practical tools that you can use in your own projects. I am keenly aware that participants look to satisfy two types of objectives– personalisation, that is linking content with your past and current experiences and future aspirations. And contextualisation, linking content with your current organisation context and the broader business environment. I believe that in our discussions we can attain a balance between them so that one informs the other.
Execute strategic projects
This highly interactive programme comprises simulations, exercises, role-playing games, cases, discussions and lectures. You will leave the programme with a clear understanding of concepts and practical tools which you can directly apply to your own projects.
Organisations rely on their managers to lead and execute strategic projects in order to realise their broader objectives.
Initiatives such as mergers, acquisitions, product launches and strategic realignments all demand skills in navigating complexity, understanding risk and managing stakeholders. If managers lack these capabilities, organisations will struggle to take advantage of new opportunities, drive change or create value.
An effective project needs more than good planning and scheduling; it needs to be managed efficiently too, avoiding pitfalls and delivering the right outcome.
In any project, you must address:
Complex issues and diverse, conflicting requirements
Unforeseen developments and a high degree of uncertainty
The importance of building relationships within teams and with stakeholders, where you provide leadership and facilitate knowledge transfer
The different management approaches are required for different projects and their goals.
We adopt a managerial – rather than technical – perspective, focusing on issues that concern those who lead projects. We also consider the impact on those who may have oversight and those who will be required to implement new initiatives.
Your learning journey
Module 1: What is a project?
Distinguish between projects and processes
Recognise the different management approaches required for different projects and their goals.
Module 2: Dealing with interdependency and complexity
Manage complex issues and diverse, conflicting requirements
Analyse unforeseen developments and negotiate a high degree of uncertainty to cope with difficult external environments.
Module 3: Stakeholder management simulation
Develop effective stakeholder consultation strategies
Create a communication plan that reflects cultural preferences
Map and use influence networks to balance conflicting stakeholder interests.
Module 4: Stakeholder management: frameworks and integration
Identify key stakeholders and diagnose their networks
Profile stakeholders on where they stand and how they affect the project
Define rational trade-offs and compromises to execute your stakeholder management plan.
Module 5: Managing novel projects
Identify the managerial challenges of breakthrough innovation projects in large organisations
Assess the limitations of traditional risk mitigation frameworks
Apply selectionism and learning to managing a novel project.
Module 6: Strategy and projects
Align projects with strategy
Articulate a project's strategic contribution successfully.
Download the Open Programmes brochure for more information on the modules and faculty.
Improve your project-based skills, to deliver your projects to objectives, on time and on budget
Learn the fundamentals of better planning and control
Learn to handle complexity and uncertainty to cope with difficult external environments
Understand and manage project teams and stakeholders relationships
Understand strategy cascading
On completion of the programme, participants will be awarded a digital certificate of completion by Cambridge Judge Business School Executive Education.
This programme counts towards the Cambridge Judge Business School General Management Certificate of Achievement. On completing the GMCA you will be eligible to become an associate member of Cambridge Judge Business School's global network of graduates and business-focused University of Cambridge alumni, faculty and staff.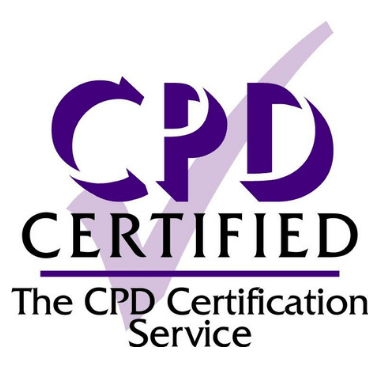 This programme is certified by the CPD Certification Service. It may be applicable to individuals who are members of, or are associated with, UK-based professional bodies.
"
Intuitively we all know what defines a complex project, but being given the tools to break a difficult project down into its constituent parts (and clearly articulate the challenges) is incredibly useful in helping to better govern/manage towards a successful outcome.
"
Learn from our world-class faculty who bring fresh insights from their leading-edge research into all of our Executive Education programmes.
The Academic Programme Director (APD) for the Leading Strategic Projects Successfully programme is Professor Kishore Sengupta.
Access profiles of the programme's APD and faculty:
Download the Open Programmes brochure for more information on the modules and faculty.
Live Online
Our Live Online programmes bring Cambridge to you wherever you are, delivering the best aspects of a face-to-face learning experience here in Cambridge, into your office or home. Using technologies we are all now familiar with, you will take part in breakout groups with real time interaction between your peers and faculty. You will engage in realistic simulations or use software-enabled "sprint" design development. We also introduce guest speakers, live "Cambridge Union"-style debates and panels of experts and practitioners into the class.
Our Live Online programmes take place over a number of half-day sessions, run in the mornings (UK time).
Face-to-face
Face-to-face is a traditional, intense classroom learning experience and is all about hands-on interaction. You will be a part of exercises, debates and conversations, engaging directly with our faculty and your peers. Conversations spill over into breaktimes and meals, forming lasting connections. Share your ideas, develop your network and grow professionally, whilst enjoying the historic city of Cambridge.
Waitlist
Please note that there is a waiting list for the May 2023 face-to-face session. Please get in touch at [email protected] if you would like to be added to the waiting list in the event of any cancellations.
Managing complex projects
New product or service development and planning marketing campaigns
Driving change management initiatives, mergers/ acquisitions or organisational restructuring
Implementing breakthrough projects, creating new business models, setting up new businesses/ subsidiaries.
COVID-19 (Coronavirus) update
"
I loved the course. I really did think it addressed so many elements in such a great interactive way. The case studies were great and allowed you to think through the issues. If anything, I wished there were more of them. It was beyond my expectations, as I was reluctant to join online, and can now honestly say that I have no concerns going forward to do online studies. I also felt that all of faculty and professors (Kishore Sengupta, Christoph Loch, Stelios Kavadias) really made us feel inclusive, we weren't just someone on the video, but in particular Kishore, really made me feel as if I was in his class as an individual.
"
Why Cambridge Judge Business School?
Cambridge Judge faculty
All of our programmes are designed and led by an Academic Programme Director, who is a member of Cambridge Judge Business School faculty. They will also deliver substantial portions of that programme.
Leading-edge research
The research conducted by Cambridge Judge Business School's 20 research centres, across a diverse range of disciplines, flows directly into all of our programmes, bringing new insights to our programme content.
Small group learning
With small class sizes, we continue the Cambridge way of learning that emphasises high levels of interaction with both our world-class faculty and peers.
£3,450 + VAT (Face-to-face)
£2,600 + VAT (Live Online)
VAT is charged at the prevailing rate, which is currently 20%; e.g. £3,300 + 20% = £3,960.
Fees include instruction, materials, lunch and breaks, as well as a gala dinner. Preferential rates may be available for groups, University of Cambridge alumni and members of the School's Alumni Association. Please note prices pre-registration are subject to change.
If you have any questions or would like to discuss how this programme could benefit you or your organisation, please get in touch with the programme advisor:
Steven Grundy
Corporate Business Development Director
Open Programmes
Tel: +44 (0)7548 708069
Additional information
Registration closes at midday two working days before the programme start date.
Participants are expected to attend the full programme.
Version 14 (12 January 2023)