Drive future success with data-driven decisions
Business Analytics: Decision-Making Using Data
Help your organisation perform better with data-informed decisions. Discover the tools to transform your business into a data-driven organisation.
Upcoming programmes
Format:
Dates:
Duration:
Fees:
Online
6 Dec 2023 (start date)
11 weeks
£1,750
Upcoming programmes
Format:
Online
Dates:
6 Dec 2023 (start date)
Duration:
11 weeks
Fees:
£1,750
Overview
How can analytics improve your business? Put data to work. In today's digital economy, making decisions informed by data is essential. Business Analytics: Decision-Making Using Data is a hands-on programme designed to help you identify trends, set up experiments and collect data as you navigate the organisational, legal and ethical issues involved in data-based decision-making.
Build expertise in key business analytics frameworks, including bias, experimentation, and descriptive, prescriptive and predictive analytics. Discover our ground-breaking research in neural networks and decision tree analysis. Gaining hands-on experience in evidence-based decision-making and implementing the frameworks you have learned; we invite you to explore the latest data-science principles. Explore new perspectives with a diverse group of international participants and learn to make better decisions informed by data.
Benefits and career impact
Exploit the power of analytics and use data to drive your organisation to success.
Gain the tools to turn your business into a data-driven organisation.

Recognise the different types of biases that impact decision-making – and learn to overcome them.

Learn about the sources of data and the intermediary software services that collect them.

Understand the reasons behind past events by analysing and summarising data.

Predict future outcomes by choosing the appropriate machine learning algorithm to use in a business context.

Gain a digital certificate of completion from Cambridge Judge Business School Executive Education.
Ask questions critical to your business and identify the data needed to answer them.

Undertand the challenges of implementing data within your organisation.

Identify the legal and regulatory issues involved in data-driven decision making.

Improve your organisation's performance through better decisions based on data.
We all need to develop a mindset of living with constant change. Data-driven projects won't end anymore but will constantly evolve and iterate. We will be continually testing, experimenting and changing things as our customers' and clients' needs and desires change.
---
This programme is being delivered in collaboration with Emeritus.
---
Programme content
Harness data as a strategic asset within your organisation, gaining the tools to drive a culture of data-driven decision making.
Module 1: Decision biases
Identify the types of biases in a decision-making process.
Discover how to ask for the right information.
Module 2: Descriptive analytics
Learn how to collect, clean and describe data.
Utilise summary statistics.
Module 3: Big data opportunities
Identify what big data means to you and what you can do with it.
Explore the 'four Vs' of big data – volume, variety, velocity and veracity.
Module 4: Experimentation
Understand the gold standard for making experimentation work.
Design experiments to gather meaningful data.
Learn to make data-driven decisions.
Module 5: Predictive analytics I – machine learning
Master how to use machine learning tools and models.
Identify neural networks.
Analyse data to optimise decisions for your business.
Module 6: Predictive analytics II – neural networks
Learn about the applications and predictive capabilities of neural networks.
Explore how to choose network architecture.
Module 7: Prescriptive analytics I
Understand what prescriptive analytics is.
Discover how to connect predictive analytics to your business objectives.
Module 8: Prescriptive analytics II – Behavioural economics biases
Learn about prescriptive analytics by understanding risk aversion, sunk cost fallacy, diversification, decision-making processes and debiasing.
Module 9: Ethics/legal and organisational issues
Identify organisational issues to consider when making decisions.
Explore the legal and ethical issues behind gathering, storing and using data.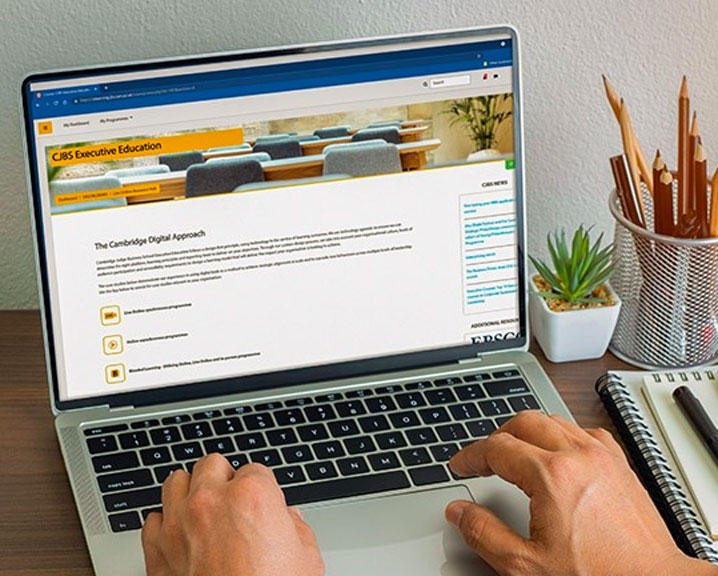 How you learn: Online
Our fully online programmes allow you the greatest level of flexibility as to where and when you study. Structured in weekly components through a mix of curated videos, live webinars with Cambridge faculty plus Q&A sessions with Live Chat, assignments and discussions, take advantage of individual support from programme Leaders and a dedicated Programme Support Team. Our online programmes are delivered in collaboration with either Eruditus Executive Education or the Emeritus Institute of Management.
Who attends
This programme is specifically designed for business managers across different functions who drive, or intend to drive, analytics projects at their organisation.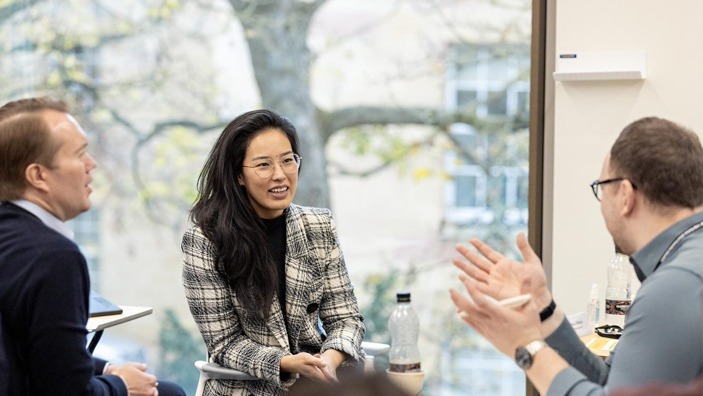 Faculty and speakers
Learn from our world-class faculty who bring fresh insights from their leading-edge research into all of our Executive Education programmes.
PhD (Georgia Institute of Technology), BEng (National Technical University of Athens)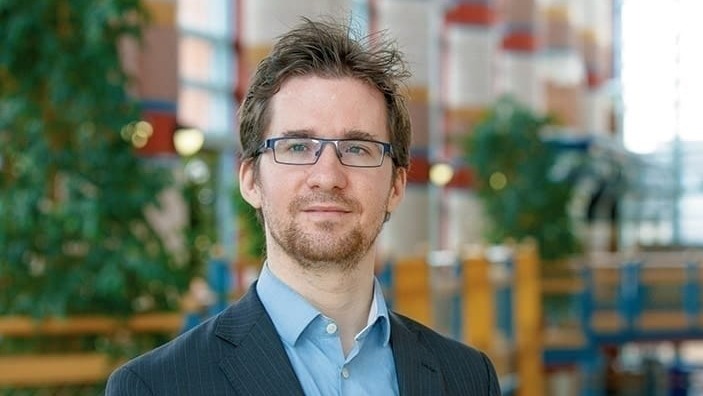 Academic Director of the Psychometrics Centre
BSc, MSc, PhD (University of Nottingham)
Why Cambridge Judge Business School?
Related programmes
Business Analytics: Decision-Making Using Data belongs to our Managing Organisations-topic executive education programmes. Here are a selection of related programmes:
---
Contact us
If you have any questions or would like to have a chat about this programme and how it could benefit you or your organisation, please get in touch with the Open Programmes team: