Strategic thinking in uncertain environments
Strategic Thinking for the CXO 
An executive education programme helping senior leaders gain the skills to execute strategies and maintain competitive advantage in uncertain environments.
Upcoming programme dates to be confirmed.
Overview
Global disruption continues to challenge business leaders like never before. Whether you are tasked with leading your business through a pandemic, an environmental crisis or any other unexpected geopolitical event, Strategic Thinking for the CXO supports highly motivated CXOs and executives to formulate, evaluate and improve organisational strategy.
Using the latest strategic frameworks, models and tools, this 6-week online programme will help you create strategies that build and maintain real competitive advantage. Explore and analyse real-world business situations, build the skills to adapt your strategic roadmap and enhance your ability to lead – and grow – through these deeply uncertain times.
Benefits and career impact
Reinvigorate your strategic thinking, ensuring your organisation's strategy can withstand uncertainty and build competitive advantage.
Learn the key principles, models and tools of strategy formulation, implementation and execution.

Develop creative, strategic solutions through the analysis of real-world case studies.

Identify the inflection points that are the prelude to large, systemic changes such as digital transformation and pandemics.

Collaborate with leading members of the University of Cambridge and the

Emeritus Institute of Management.

Become part of an international and ambitious peer support network.

Receive a digital certificate of completion by Cambridge Judge Business School Executive Education.
Develop the skills to ensure long-term growth and business continuity for your organisation.

Prepare your leadership to steer through global disruption – pandemics, environmental disasters or geopolitical events.

Implement adaptable corporate strategies and ensure your organisation is primed to make an impact in turbulent times.
---
This programme is being delivered in collaboration with Emeritus.
---
Programme content
Immerse yourself in a research-based and highly practical learning environment that combines case studies and real-world business thinking to expand your strategic thinking.
Module 1: Introduction to strategy
Define strategy within the scope of your organisation.
Explore how to produce goal-oriented results in a challenging environment.
Focus on the core building blocks of strategic choices and implementation.
Module 2: Frameworks for creating breakthrough strategies
Learn how to create an adaptive business capable of sustaining dynamic environments.
Understand how to generate winning strategies.
Consider how strategy renewal in times of crisis can achieve competitive advantage.
Module 3: Good versus bad strategy in the 21st century
Discover the key differences between good and bad strategy – and create a great strategy.
Understand how to translate this into your organisational strategy and achieve your goals in times of uncertainty.
Module 4: Beyond industries – strategy in ecosystems
Gain an introduction to ecosystems.
Understand why it's important to think beyond your industry.
Identify new value creation opportunities in your ecosystem to create breakthrough strategies.
Module 5: Growth, competition and mergers and acquisitions
Explore key aspects of managing growth and competition.
Consider alliances, co-opetition and mergers and acquisitions.
Examine how legacy companies cope with competition from outside their industry.
Discover alternative ways to expand and diversify.
Module 6: Corporate strategy – new ways of conceptualising it
Get an in-depth understanding of corporate strategy.
Learn how to make an impact in turbulent times.
Module 7: Emergent strategies
Explore how to adjust survive in and capitalise on external environments.
Understand intended and emergent strategies, agility, adaptation and pivoting, and the models of management.
Module 8: Execution and implementation of strategy
Master strategy execution to achieve your objectives.
Learn about the key challenges of strategy implementation.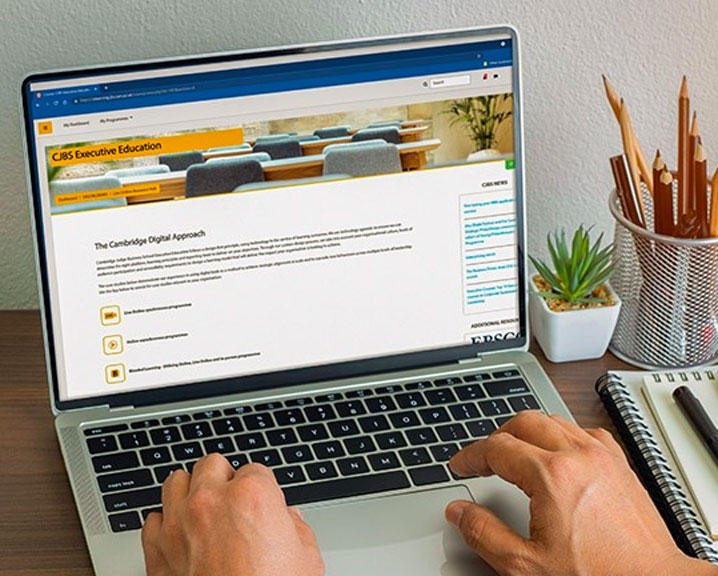 How you learn: Online
Our fully online programmes allow you the greatest level of flexibility as to where and when you study. Structured across 8 weekly components through a mix of curated videos, live webinars with Cambridge faculty plus Q&A sessions with Live Chat, assignments and discussions, take advantage of individual support from programme Leaders and a dedicated Programme Support Team.
Who attends
Join a global cohort of forward thinking, strategy-focused professionals. This programme is for you if:
you are a CXO responsible for short and long-term strategy, growth and business continuity
you are a management executive responsible for building a strategic roadmap adaptable for any market environment
you are a corporate strategy head monitoring new growth opportunities, efficiencies and advising on organisational strategy
you are a strategy consultant advising clients on business transformation and growth and mapping out business recovery strategies.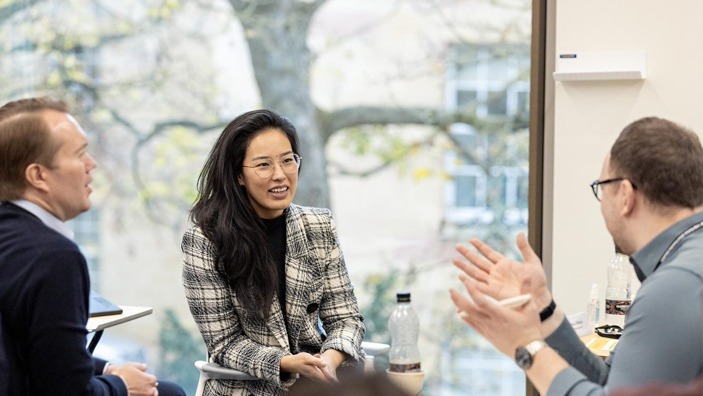 Faculty and speakers
Learn from our world-class faculty who bring fresh insights from their leading-edge research into all of our Executive Education programmes.
Pro-Vice-Chancellor (University Community and Engagement)
Professorial Fellow of Homerton College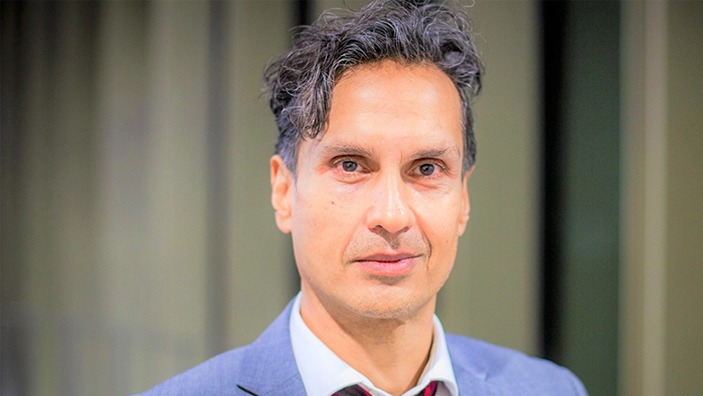 Professorial Fellow of St Edmund's College
MPhil, PhD (University of Cambridge)
Why Cambridge Judge Business School?
Related programmes
Strategic Thinking for the CXO belongs to our Strategy & Growth-topic executive education programmes. Here is a selection of related programmes:
---
Contact us
If you have any questions or would like to have a chat about this programme and how it could benefit you or your organisation, please get in touch with the Open Programmes team: