A research programme designed to challenge
Take your leadership to the next level on our 4-year Business Doctorate.
On this full-time programme, you'll delve deep into key business issues and produce a thesis on a topic of your choice. Taking time out of your current employment, you'll spend a year in Cambridge, then return to the workplace to carry out research in your second, third and fourth years.
Guided by academics from Cambridge Judge Business School and the wider University of Cambridge, you'll learn how to collect and analyse data, gain an inside-out knowledge of management theory and get to grips with the major academic debates in your field.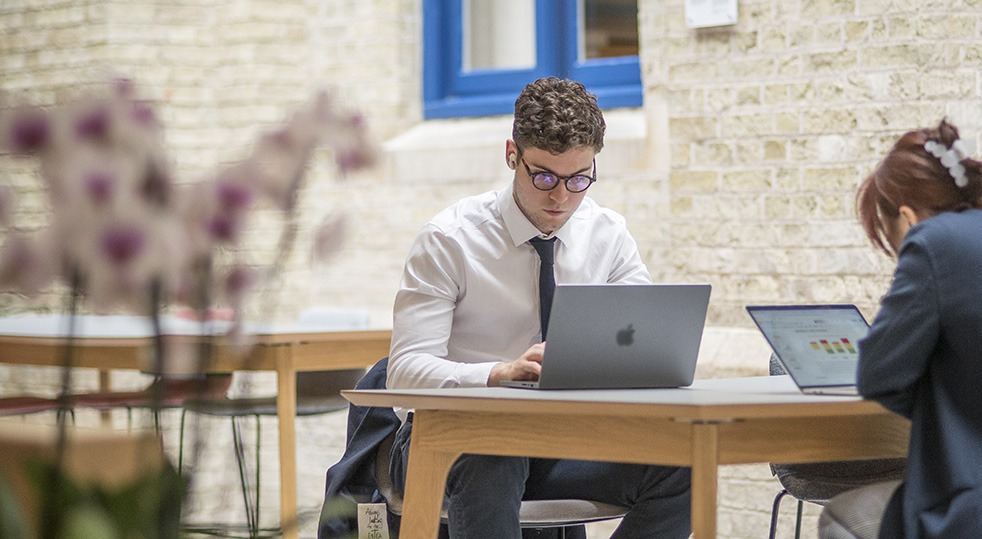 Programme overview
Here's how the programme is structured:
Year 1
In the first year, you'll study and live in Cambridge for all 3 terms (a total of 24 weeks). You'll cover modules exploring different research methods and study relevant academic literature. You will be assessed mainly by written coursework. 
At the end of the year, you'll produce a final 20-page research plan/First Year Report for your doctoral dissertation to be assessed by external examiners and give a presentation to faculty members explaining your proposal. 
The Certificate of Postgraduate Studies will be available to candidates successfully completing the first-year requirements but not continuing to the BusD.
Continuation to the BusD years 2 to 4 will be subject to satisfactory performance during the first year.
Years 2 – 4
In your second, third and fourth years, you'll carry out work-based research in relation to your thesis, collecting data in a business environment.
You'll need to be resident in Cambridge for at least 4 weeks each year; the rest can be done remotely, keeping in regular contact with your supervisors. When absent from Cambridge you must apply for formal "Leave to Work Away".
Non-EEA candidates (on a Tier 4/Student visa) will need to carry out their work-based research outside the UK, as the Tier 4/Student visa doesn't allow candidates to be employed in the UK.
At the end of years 2 and 3, you'll submit a progress report, to be assessed in June. The progress report should be no more than 10,000 words.
At the end of Year 4, you'll submit a thesis of around 200 pages (or a maximum length of 80,000 words). You'll be expected to reference academic literature as well as your own research, and you'll also need to attend a viva examination in Cambridge to present your work.
Please see more information on submitting your thesis for examination
Faculty on the BusD programme
You'll be given a one-on-one supervisor from Cambridge Judge Business School to help guide and oversee your research throughout the programme. Most students meet with their supervisor once a month (either in person or virtually), but this depends on the particular topic and interests.

You'll also learn from leading university academics during your first year, gaining valuable research tools in preparation for your thesis.