Help build a better circular economy
Circular Economy & Sustainability: Impact on Business Models, Finance & Investments
Provides business leaders with an understanding of the principles of Circular Economy, its application and the opportunities it affords.
Upcoming programmes
Format:
Dates:
Duration:
Fees:
Live Online
10-13 Oct 2023
4 x 0.5 days
£2,048 + VAT
Upcoming programmes
Format:
Live Online
Dates:
10-13 Oct 2023
Duration:
4 x 0.5 days
Fees:
£2,048 + VAT
Overview
The Circular Economy model is one that requires organisations across the value chain to explore adopting disruptive technologies based on improving asset life. These encompass adopting mechanisms for reusing, repairing and remanufacturing in the production process. The aim of circularity is to put back into the system everything relating to production, distribution and consumption, in order to extract as much value as possible from the resources and materials we utilise.
The Circular Economy can be considered as an enabler to achieving overall sustainability in our economy. In this programme, you will explore how you can adopt circularity principles in your business. This programme will help you to look at the importance of sustainability with respect to development goals and business models and will help you to examine the financial implications for your organisation.
Benefits and career impact
Build a business case for sustainability.
Learn how to apply the principles of circularity to your business.
Assess your organisation's sustainable investments.
Understand how can process innovation can facilitate and unleash cyclicality in your organisation.
Learn and assess the difference between a traditional economic model and the Circular Economic model in achieving sustainability goals.
Establish the business and financial case for adopting a Circular Economy model.
Explore the concept of a circularity-by-design approach and understand how to incorporate those principles into your organisation.
Understand the application of process innovation and supply chain management in a Circular Economy.
On completion of the programme, participants will be awarded a digital certificate of completion by Cambridge Judge Business School Executive Education.
This programme will look at the importance of sustainability for your organisation's business models and development goals. We will provide you with the tools to be able to design end-user value propositions which will lead to increased cost efficiency, production effectiveness and business performance.
---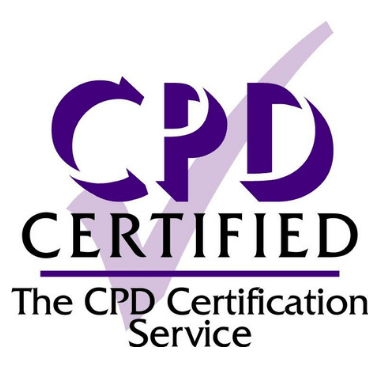 This programme is certified by the CPD Certification Service. It may be applicable to individuals who are members of, or are associated with, UK-based professional bodies.
---
Programme content
Module 1: Introduction to the circular economy and sustainability issues
How to identify your own company can contribute towards the 17 Sustainable Development Goals (SDGs).
How to assess the macro-environment of your business.
How to evaluate the benefits and drawbacks of circularity strategies.
Module 2: Operationalising circularity
The factors that contribute to making a cyclical supply chain successful.
How to unleash cyclicality in your organisation through process innovation.
Module 3: Introduction to circular economy and sustainability business models
How to use the RESOLVE framework to apply the core principles of circularity to your business.
How impact investing mobilises change towards sustainability.
How to encourage investors to consider impact investment for your organisation.
Module 4: Impact investment and finance
The characteristics of sustainable finance.
How impact investments are measured.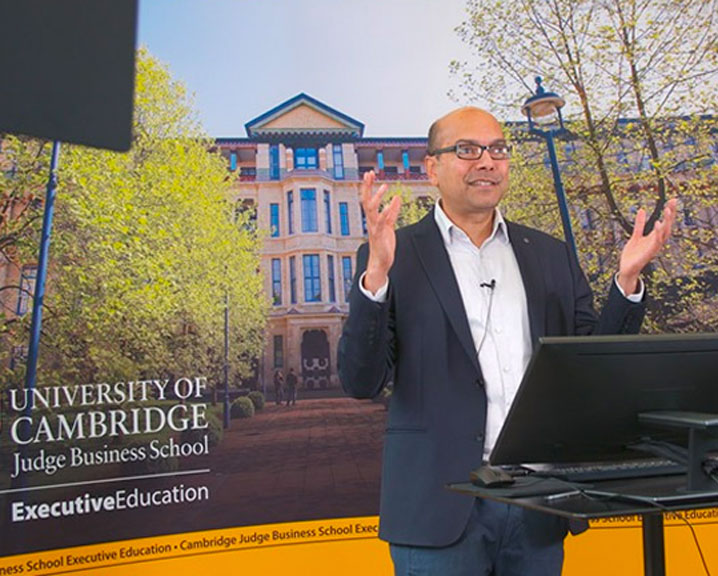 How you learn: Live Online
Our Live Online programmes bring Cambridge to you wherever you are, delivering the best aspects of a face-to-face learning experience here in Cambridge, into your office or home. Using technologies we are all now familiar with, you will take part in breakout groups with real time interaction between your peers and faculty. You will engage in realistic simulations or use software-enabled "sprint" design development. We also introduce guest speakers, live "Cambridge Union"-style debates and panels of experts and practitioners into the class. Our Live Online programmes take place over a number of half-day sessions, run in the mornings (UK time).
Who attends
Mid to senior-level executives who are:
interested in learning about the principles of the Circular Economy and its financial implications for their organisation
seeking to understand how the concepts of circularity and sustainability can be integrated into business strategy.
Thank you for a fantastic delivery of the Circular Economy programme. It was very informative and it certainly met my objectives and gave additional insight into impact investing and the financial case for a circular economy.
Faculty and speakers
Learn from our world-class faculty who bring fresh insights from their leading-edge research into all of our Executive Education programmes. The Academic Programme Director (APD) for the Circular Economy & Sustainability programme is Professor Khaled Soufani.
Khaled Soufani
Management Practice Professor of Financial Economics & Policy
---
Director of the Cambridge Executive MBA Programme
Director of the Circular Economy Centre (CEC)
Co-Director of the Cambridge Centre for Chinese Management
Dipl.-Wirtsch.-Ing. (Darmstadt Institute of Technology), MBA (University of Tennessee, Knoxville), PhD (Stanford Graduate School of Business)
Othman Cole
Management Practice Associate Professor (Finance)
---
MPhil, PhD (University of Cambridge)
Why Cambridge Judge Business School?
Related programmes
Circular Economy & Sustainability belongs to our Environmental, Social and Governance (ESG)-topic executive education programmes. Here is a selection of related programmes:
---
Speak to a programme advisor
If you have any questions or would like to discuss how this programme could benefit you or your organisation, please get in touch with the programme advisor.
Adriana Baciu
Sales and Business Development Manager, Open Programmes