Develop a holistic DEI mindset and use it to build your strategy
Diversity, Equity & Inclusion: DEI Strategies for Business Impact
Gain a solid understanding of diversity, from the different types and why it matters, to related opportunities and obstacles as well as successes and failures.
Upcoming programme dates to be confirmed.
Overview
The concepts of diversity, equity and inclusion aren't new, but recent shifts in culture have brought them to the forefront and shown how far we still have to go. It's up to organisations to pick up the baton and continue the progress – not only because Diversity, Equity and Inclusion (DEI) ultimately benefits their bottom line but also because consumers now expect increased levels of social responsibility as the norm.
This 6-week programme will help you understand the importance of diversity, equity and inclusion in the workplace and gain actionable insights. At the end of the programme, you'll put the knowledge and tools you've acquired to work in a capstone project: creating a DEI strategy for your own organisation.
Benefits and career impact
Build a sustainable DEI strategy which leads to a diverse workforce and an inclusive workplace.
Discover different ways to build actionable and measurable DEI goals.
Drive business value by implementing a sound DEI strategy across your organisation.
Improve the perception of the business and brand for stakeholders that can bring in increased revenue, more customers, and higher profits.
Provide new DEI frameworks to your stakeholders looking to build a diverse workforce.
On completion of the programme, participants will be awarded a digital certificate of completion by Cambridge Judge Business School Executive Education.
Diversity, equity and inclusion is not just a numbers game. Numbers matter, but how those numbers came to be, and how they work with each other is quite possibly even more important. So for the success of your DEI strategy, you should of course achieve a high level of Diversity (the D); but adopt a fair and equitable treatment for all people (the E), And don't neglect the Inclusion of everyone (the I). This programme will equip you to do so by using all we know about how the mind works, how implicit biases influence decisions and outcomes, and how to design and implement the right set of policies at the organisational level by involving everyone. At the end, you will have a comprehensive view of the topic and all the levers in hand to build diversity and cultivate inclusivity in your teams and in your company.
---
This programme is being delivered in collaboration with Emeritus.
---
Programme content
Module 1: Diversity defined: a business case for DEI
Gain a solid understanding of diversity, from the different types of diversity and why diversity matters to related opportunities and obstacles as well as successes and failures.
Module 2: Causes of discrimination: individual and organisational factors
Explore cognitive and behavioural biases, including 5 major organisational practices that hinder diversity and three myths that stand in its way.
Module 3: Diversifying your workforce – micro-level strategies
Learn the essentials of crafting inclusive job ads and unbiased interview protocols, and get a comprehensive look at the evaluation process, including compensation, promotion and performance reviews.
Module 4: Why data should drive your DEI strategy
Take a deeper dive into data, with a focus on bias-free assessments, evaluating DEI in your organisation and using data for personnel decisions.
Module 5: Diversifying your workforce – organisational factors
On their own, diversity trainings are insufficient to effect meaningful organisational change. Explore complementary strategies including engagement, contact, focus, accountability and transparency.
Module 6: Designing DEI strategy in your organisation
Discover how to design, communicate and implement DEI strategy while avoiding resistance from the majority (and unintended negative consequences) and building allyship.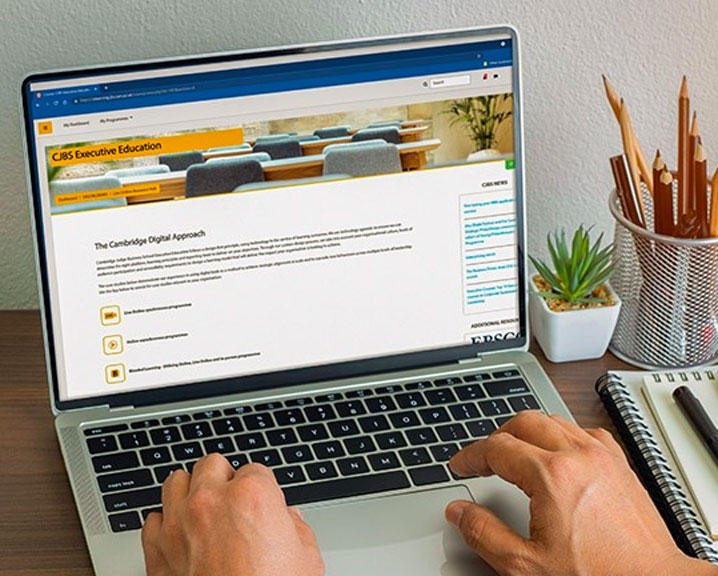 How you learn: Online
Our fully online programmes run over the course of multiple weeks, allowing you the greatest level of flexibility as to where and when you study. The learning is carefully structured in weekly components through a mix of curated videos, live webinars with Cambridge faculty plus Q&A sessions with Live Chat, assignments and discussions. Individual support is available through programme Leaders and a dedicated Programme Support Team. Our online programmes are delivered in collaboration with either Eruditus Executive Education or the Emeritus Institute of Management.
Who attends
Senior managers and C-suite executives looking to diversify their workforce, and find value in turning DEI initiatives into a strategic organisational priority.
HR specialists, recruiters, talent managers, advisers and managers in the DEI space, looking to cultivate inclusivity in their teams and companies.
Functional mid-level managers looking to harness leadership tools, communication strategies and metrics for a diverse team.
Consultants tasked with the responsibility of developing a diversity strategy of an organisation.
Faculty and speakers
Learn from our world-class faculty who bring fresh insights from their leading-edge research into all of our Executive Education programmes.
Ecole Normale Supérieure, LLM (Rennes I), MSc (Paris X Université), MA (EHESS), PhD (HEC Paris)
BA (University of Modena), MS, PhD (Washington University in St Louis)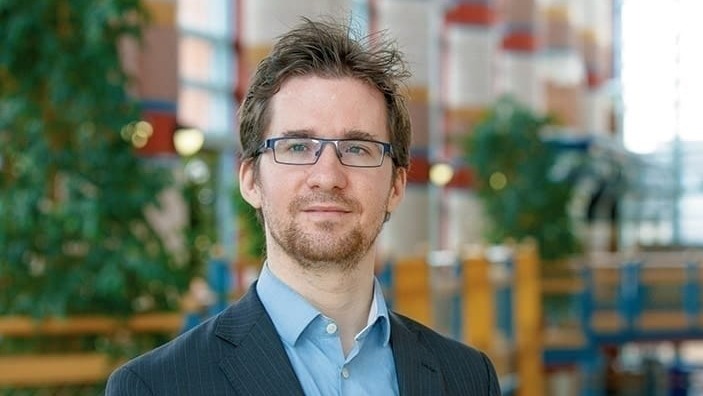 Academic Director of the Psychometrics Centre
BSc, MSc, PhD (University of Nottingham)
Why Cambridge Judge Business School?
Related programmes
Diversity, Equity & Inclusion: DEI Strategies for Business Impact belongs to our Environmental, Social and Governance (ESG)-topic executive education programmes. Here are a selection of related programmes:
---
Contact us
If you have any questions or would like to have a chat about this programme and how it could benefit you or your organisation, please get in touch with the Open Programmes team: