Duration
4 half-day sessions (Live Online)
2 full-day sessions (Face-to-face)
Fees
£1,950 + VAT (Live Online)
£2,600 + VAT (Face-to-face)
Dates
19-20 Oct 2023 (Face-to-face)
16-19 Jan 2024 (Live Online)
18-19 Jul 2024 (Face-to-face)
Implement innovation in your organisation
The Managing Innovation Strategically programme is designed to familiarise you with the important aspects of innovation, and give you the frameworks and practical tips to implement innovation in your own organisation. By learning about why organisations struggle with innovation, you will come away with insight into how you can overcome this to create and capture value.
The first part of the programme will explore the foundations of innovation and discover how disruptive business models are valuable corporate assets. You will leave inspired to apply disruptive innovation strategies and start to create a plan for how you want to tackle innovation in your organisation. The second part of the programme focuses on how to operationalise innovation and how to select innovation projects. You will leave the programme with the tools and techniques for managing innovation and a greater awareness of how to best organise innovation in your firm.
Your learning journey
Understanding why organisations are unable to sustain innovation
Using and harnessing the power of your customers to innovate effectively
Making you and your organisation more creative
Creating a portfolio of innovation projects
Managing innovative development projects
Disrupting your competitors with innovative business models
Operationalising new business models
Capturing the value you have created
Developing complementary assets to capture value
Enhancing your product's success in the market.
Download the Open Programmes brochure for more information on the modules and faculty.
Gain the tools and techniques of managing innovation
Learn to apply innovation in your organisations to enhance performance
Identify processes from innovation to create a competitive advantage
Understand the factors required to support creativity and innovation
Understand the innovation implementation process and how best to organise innovation
On completion of the programme, participants will be awarded a digital certificate of completion by Cambridge Judge Business School Executive Education.
This programme counts towards the Cambridge Judge Business School General Management Certificate of Achievement. On completing the GMCA you will be eligible to become an associate member of Cambridge Judge Business School's global network of graduates and business-focused University of Cambridge alumni, faculty and staff.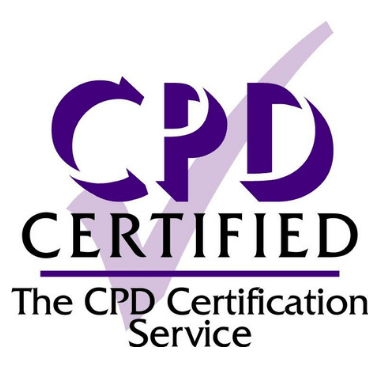 This programme is certified by the CPD Certification Service. It may be applicable to individuals who are members of, or are associated with, UK-based professional bodies.
Learn from our world-class faculty who bring fresh insights from their leading-edge research into all of our Executive Education programmes.
The Academic Programme Director (APD) for the Managing Innovation Strategically programme is Professor Stelios Kavadias.
Access profiles of the programme's APD and faculty:
Download the Open Programmes brochure for more information on the modules and faculty.
Live Online
Our Live Online programmes bring Cambridge to you wherever you are, delivering the best aspects of a face-to-face learning experience here in Cambridge, into your office or home. Using technologies we are all now familiar with, you will take part in breakout groups with real time interaction between your peers and faculty. You will engage in realistic simulations or use software-enabled "sprint" design development. We also introduce guest speakers, live "Cambridge Union"-style debates and panels of experts and practitioners into the class.
Our Live Online programmes take place over a number of half-day sessions, run in the mornings (UK time).
Leaders interested in creating an innovative organisation
R&D executives
Marketing managers involved in innovation
Strategy managers looking for new business models
Anyone wanting to learn about new product/service development.
COVID-19 (Coronavirus) update
"
I really enjoyed the Managing Innovation Strategically course; many useful takeaways and food for thought! The content was very engaging, the lecturers managed to make the course very interactive even in this virtual environment, and the discussion with the rest of the group was extremely insightful in terms of what other companies and industries out there are doing. Now time to figure out how to apply everything!
"
Why Cambridge Judge Business School?
Cambridge Judge faculty
All of our programmes are designed and led by an Academic Programme Director, who is a member of Cambridge Judge Business School faculty. They will also deliver substantial portions of that programme.
Leading-edge research
The research conducted by Cambridge Judge Business School's 20 research centres, across a diverse range of disciplines, flows directly into all of our programmes, bringing new insights to our programme content.
Small group learning
With small class sizes, we continue the Cambridge way of learning that emphasises high levels of interaction with both our world-class faculty and peers.
£2,600 + VAT (Face-to-face)
£1,950 + VAT (Live Online)
VAT is charged at the prevailing rate, which is currently 20%; e.g. £2,500 + 20% = £3,000.
Fees include instruction, materials, lunch and breaks. Preferential rates may be available for groups, University of Cambridge alumni and members of the School's Alumni Association. Please note prices pre-registration are subject to change.
If you have any questions or would like to discuss how this programme could benefit you or your organisation, please get in touch with the programme advisor:
Adriana Baciu
Sales and Business Development Manager
Open Programmes
Tel: +44 (0)7759 130560
Additional information
Registration closes at midday two working days before the programme start date.
Participants are expected to attend the full programme.
Version 15.1 (16 March 2023)