Duration
3 days (Face-to-face)
Fees
£3,450 + VAT (Face-to-face)
Dates
5-7 Jul 2023 (Face-to-Face)
4-6 Oct 2023 (Face-to-Face)
Develop your team, maximise performance and organisational effectiveness
Organisations are facing great challenges in relation to recruiting and retaining talented teams. Leaders have to align their talent with strategy, ensure diversity and inclusion while staying connected with the people in the organisation, reassuring them, motivating, developing and inspiring them. This programme focuses on how organisational effectiveness can be achieved even in times of huge economic, political and social challenges.
This programme examines three key aspects of increasing people and organisational performance: Talent management – here, you will explore topics such as recruitment, diversity and retention Performance management – where you will examine goals, evaluation and rewards Employee development – here you will look at building potential and career management.
These issues are linked and we shall discuss how the system of these elements within the organisation can be improved. We will look at current trends in these areas, particularly the influence of technologies including AI, and the value of data analytics.
Your learning journey
Aligning people and strategy
Analyse the people management strategies that organisations pursue and the mechanisms by which people are aligned to them
Outline solutions to help you build more commitment from your workforce around strategic imperatives.
Talent attraction, nurturing and retention
Analyse the challenges that arise from targeting and managing top talent
Explain how the recruitment and selection of individuals supports the basic philosophy of your organisation
Identify strategic goals to gain higher engagement and commitment from your workforce.
Diversity and inclusion
Explain how diversity, inclusion, bias and privilege impact the workplace
Identify behaviours and beliefs that are needed to create a culture of diversity and inclusion
Discuss and develop ways for organisations to foster inclusive workplaces.
Performance management
Identify how the power of marginal gains, defensive routines and self-fulfilling mindsets affect individual performance management
Evaluate the benefits and drawbacks of new approaches in performance management
Analyse how strategic approaches can make compensation systems more responsive.
Managing individual performance and people analytics
Examine how performance can be measured through people analytics
Evaluate the benefits and drawbacks of using AI in recruitment.
Change management and organisational development
Identify what enables and constrains change in people management
Explain how organisations develop and revitalise themselves through managing the effects of organisational development processes
Identify key learnings to enhance people strategy development
Download the Open Programmes brochure for more information on the modules and faculty.
In this fast-paced and practical three-day programme you will:
Acquire and develop new people management capabilities and confidence
Gain practical concepts and frameworks to align your employees to your core objectives
Translate frameworks into day-to-day business responsibilities
Understand more about your own role as a leader
Develop personal action plans to utilise your new skills and achieve desired behaviours within your team
Receive advice on the issues you are facing through our open forum workshop
Membership of Cambridge Judge Business School's Centre for International Human Resource Management
On completion of the programme, participants will be awarded a digital certificate of completion by Cambridge Judge Business School Executive Education.
This programme counts towards the Cambridge Judge Business School General Management Certificate of Achievement. On completing the GMCA you will be eligible to become an associate member of Cambridge Judge Business School's global network of graduates and business-focused University of Cambridge alumni, faculty and staff.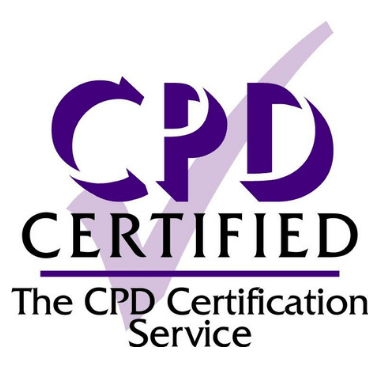 This programme is certified by the CPD Certification Service. It may be applicable to individuals who are members of, or are associated with, UK-based professional bodies.
"
The programme brings the latest thinking on these issues based on research and engagement with many organisations and is intended to be highly practical, with implications that can be addressed back in your own teams and organisational contexts.
"
Learn from our world-class faculty who bring fresh insights from their leading-edge research into all of our Executive Education programmes.
The Academic Programme Director (APD) for the People & Organisational Effectiveness programme is Dr Philip Stiles.
Access profiles of the programme's APD and faculty:
Download the Open Programmes brochure for more information on the modules and faculty.
Face-to-face
Face-to-face is a traditional, intense classroom learning experience and is all about hands-on interaction. You will be a part of exercises, debates and conversations, engaging directly with our faculty and your peers. Conversations spill over into breaktimes and meals, forming lasting connections. Share your ideas, develop your network and grow professionally, whilst enjoying the historic city of Cambridge.
Leaders and managers looking to improve:
the effectiveness of their teams and organisations
their own capabilities in talent, performance management, development and change management.
The HR professional, L&D, CHRO supporting the organisation's overall strategic direction across recruiting, compensation, talent and performance management, succession planning, training, diversity, development and more.
COVID-19 (Coronavirus) update
"
The programme provided a broad and relevant perspective on how individual managers and organisations can provide an environment where people can innovate and thrive. Dr Philip Stiles (Academic Programme Director) is an experienced HR professional with his finger on the latest thinking and ideas. His collaborative nature encouraged the entire cohort to contribute and this provided some great insights into what other organisations are doing. I enjoyed not only reconfirming aspects of people management I already had a grasp on but also delving into broader topics such as the importance of culture and purpose to the success of an organisation.
"
Why Cambridge Judge Business School?
Cambridge Judge faculty
All of our programmes are designed and led by an Academic Programme Director, who is a member of Cambridge Judge Business School faculty. They will also deliver substantial portions of that programme.
Leading-edge research
The research conducted by Cambridge Judge Business School's 20 research centres, across a diverse range of disciplines, flows directly into all of our programmes, bringing new insights to our programme content.
Small group learning
With small class sizes, we continue the Cambridge way of learning that emphasises high levels of interaction with both our world-class faculty and peers.
£3,450 + VAT (Face-to-face)
VAT is charged at the prevailing rate, which is currently 20%; e.g. £3,300 + 20% = £3,960
Fees include instruction, materials, lunch and breaks. Preferential rates may be available for groups, University of Cambridge alumni and members of the School's Alumni Association. Please note prices pre-registration are subject to change.
If you have any questions or would like to discuss how this programme could benefit you or your organisation, please get in touch with the programme advisor:
Steven Grundy
Corporate Business Development Director
Open Programmes
Tel: +44 (0)7548 708069
Additional information
Registration closes at midday two working days before the programme start date.
Participants are expected to attend the full programme.
Version 14 (21 March 2023)