Duration
3 days (Face-to-face)
6 half-day sessions (Live Online)
Fees
£3,450 + VAT (Face-to-face)
£2,600 + VAT (Live Online)
Dates
7-9 Jun 2023 (Face-to-face) – waitlist
8-10 & 15-17 Nov 2023 (Live Online)
5-7 Jun 2024 (Face-to-face)
9-11 & 14-16 Oct 2024 (Live Online)
There are two components to it, strategy and management. A good strategy can just be a difference between success and failure. There are lots of strategies out there which are not really strategies. That is what we call fluff, but they're masquerading as strategies.
So what is the distinction between a good strategy and a bad strategy? That is something that we devote time to in this programme. The other thing, of course, is management of our particular strategy. So once you come up with a good strategy and that requires a lot of structured thinking, and this is, again, something that will be introduced in the programme. Once you come up with a good strategy, how do you put it into action?
And what are the resources and capabilities that you need to actually make or help that start to achieve its transformation potential. What are the limits of a particular strategy? So not only do we introduce how to craft powerful strategies, but we also talk about how to put them into action in this programme.
Strategic management: a vehicle for company success
Increased competition, globalisation and new technologies pose major challenges to business leaders. Whether you are a senior leader of an established organisation or founder of a startup company, strategic thinking is critical to surviving and succeeding in today's volatile business environment. Strategic management can help leaders identify new opportunities and find new ways to create value for customers, whilst creating and maintaining a competitive advantage.
This three-day programme is carefully designed to help you address the challenges of strategic analysis, setting strategy and defining the direction of your company in the wake of technological disruptions and shifts in the competitive landscape. It will challenge your strategic analysis through a critical evaluation of competitive, technological and market scenarios. Using reference cases, videos and hands-on group exercises, the programme will allow you to develop your strategies through an outside-in lens, and from the perspective of your stakeholders. The sessions will infuse new thinking in building, extending and managing the strategic direction of your company. You will be introduced to cutting-edge thinking and develop core skills essential to strategy formulation and implementation, including new platform strategies, portfolio analyses, creating and maintaining a strategic vision, stakeholder analyses and the necessity of developing a strong market orientation.
The programme combines cutting-edge research with real-world cases developed by Cambridge Judge Business School faculty, and the diverse experiences of participants provides a unique experience.
Your learning journey
What is strategy and why is it necessary for success?
Understanding the changing dynamics of your industry before adapting
Understanding your competitive advantage
Developing strategies for cost leadership and differentiation
Creating new markets using blue ocean strategies
Understanding the dynamics of industries in the new economy, and how you can exploit them
Structuring your organisation to execute particular strategies
Aligning your structure to your strategy
Creating synergies across businesses
Implementing strategy
Strategic leadership.
Download the Open Programmes brochure for more information on the modules and faculty.
Understand how strategy can make the difference between success and failure
Have the opportunity to reflect on your industry, organisation and role, and gain new insights on your strategic challenges
Learn to develop strategies to create and maintain competitive advantage by better understanding the dynamics of your industry
Gain a deeper understanding of the tools and techniques of strategic analysis
Develop core strategic management skills.
This programme counts towards the Cambridge Judge Business School General Management Certificate of Achievement. On completing the GMCA you will be eligible to become an associate member of Cambridge Judge Business School's global network of graduates and business-focused University of Cambridge alumni, faculty and staff.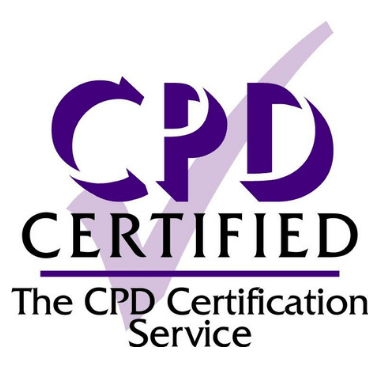 This programme is certified by the CPD Certification Service. It may be applicable to individuals who are members of, or are associated with, UK-based professional bodies.
"
Fantastic programme. The preparations that went into the programme were clearly evident. Excellent speakers and very interactive. I thought the course was first class and I thoroughly enjoyed it. I learned a lot and I now have an awareness to expand the way I think about strategy. I wanted to increase my strategic management capabilities and knowledge and the course definitely accomplished this. I also highly value the certificate achieved, which benefits future career progression.
"
Live Online
Our Live Online programmes bring Cambridge to you wherever you are, delivering the best aspects of a face-to-face learning experience here in Cambridge, into your office or home. Using technologies we are all now familiar with, you will take part in breakout groups with real time interaction between your peers and faculty. You will engage in realistic simulations or use software-enabled "sprint" design development. We also introduce guest speakers, live "Cambridge Union"-style debates and panels of experts and practitioners into the class.
Our Live Online programmes take place over a number of half-day sessions, run in the mornings (UK time).
Face-to-face
Face-to-face is a traditional, intense classroom learning experience and is all about hands-on interaction. You will be a part of exercises, debates and conversations, engaging directly with our faculty and your peers. Conversations spill over into breaktimes and meals, forming lasting connections. Share your ideas, develop your network and grow professionally, whilst enjoying the historic city of Cambridge.
Waitlist
Please note that there is a waiting list for the June 2023 face-to-face session. Please get in touch at [email protected] if you would like to be added to the waiting list in the event of any cancellations.
Mid to senior level managers and leaders across all sectors setting strategy and defining the direction of their organisation
Whether you are a senior leader of an established organisation, a middle manager in charge of a division, or founder of a startup company, strategic thinking is central to surviving and succeeding in today's complex and volatile business environment
Business leaders looking to find new ways to create value for customers and move ahead of competitors
People join us from many different types of organisations; for-profit, not-for-profit and government, multinational PLCs, small and medium-sized enterprises and startups.
COVID-19 (Coronavirus) update
"
The academic experts challenged my way of thinking about strategy and how it applies to a global business like Microsoft. It was hands down the best programme I have attended. It articulated the theory whilst offering me examples of practical application.
"
Why Cambridge Judge Business School?
Cambridge Judge faculty
All of our programmes are designed and led by an Academic Programme Director, who is a member of Cambridge Judge Business School faculty. They will also deliver substantial portions of that programme.
Leading-edge research
The research conducted by Cambridge Judge Business School's 20 research centres, across a diverse range of disciplines, flows directly into all of our programmes, bringing new insights to our programme content.
Small group learning
With small class sizes, we continue the Cambridge way of learning that emphasises high levels of interaction with both our world-class faculty and peers.
£3,450 + VAT (Face-to-face)
£2,600 + VAT (Live Online)
VAT is charged at the prevailing rate, which is currently 20%; e.g. £3,300 + 20% = £3,960.
Fees include instruction, materials, lunch and breaks, as well as a gala dinner. Preferential rates may be available for groups, University of Cambridge alumni and members of the School's Alumni Association. Please note prices pre-registration are subject to change.
If you have any questions or would like to discuss how this programme could benefit you or your organisation, please get in touch with the programme advisor:
Jasmin Abdel-Moneim
Business Development Director
Open Programmes
Tel: +44 (0)7850 949628
Additional information
Registration closes at midday two working days before the programme start date.
Participants are expected to attend the full programme.
Please ensure that you have read our Frequently Asked Questions, which provide important additional information about our face-to-face and Live Online programmes, in particular during the COVID-19 pandemic.
Version 14 (12 January 2023)