Disruption: staying ahead of the competitive wave
Digital Disruption: Digital Transformation Strategies
Harness disruptive strategies to move beyond digital transformation. Innovate to thrive in a volatile environment and stay ahead of the competitive wave. 
Upcoming programme dates to be confirmed.
Overview
What does it take to build a successful business model in the era of disruption? How is your organisation transforming to meet the demands of digital?
Benefits and career impact
Becoming attuned to disruptive influences builds both your own, and your organisation's ability to succeed in today's volatile environment.
Recognise disruption in its different forms.

Learn common disruption strategies.

Understand the differences between successful and unsuccessful platforms.

Discover why some incumbents are unable to adapt to disruption.

Benefit from the

international experience and perspective of your global peer group.

Collaborate with leading faculty from the University of Cambridge and Emeritus.

Receive a digital attendance certificate from Cambridge Judge Business School Executive Education.
Prepare your executives to build greater organisational resilience and find opportunity in disruptive environments.

Examine ecosystems and learn how predict how they might evolve and impact your organisation.

 

Design a business model that will create value for your organisation.
Take your strategic thinking to a new level and learn not just to adapt to a changing digital landscape, but how to compete with players from completely new industries.
---
This programme is being delivered in collaboration with Emeritus.
---
Programme content
Explore key topics in digital disruption and gain the practical strategies necessary to compete and thrive in this rapidly changing landscape.
Module 1: Dealing with disruption
Understand the concept of disruption.
Explore common disruption strategies.
Module 2: Incumbents' dilemma
Learn why incumbent businesses are unable to adapt to disruption.
Discover the challenge of scaling down.
Module 3: Changing competitive imperatives
Gain an introduction to the concept of ecosystems.
Understand how to make accurate predictions about how new ecosystems evolve.
Module 4: Platform-based competition
Learn about platform envelopment, 2-sided markets and network effects.
Discover how to distinguish between successful and unsuccessful platforms.
Module 5: Platform wars – winning from behind
Explore the challenges associated with platforms and how to develop the strategies to deal with them.
Find our what strategists get wrong about platforms.
Module 6: Winning ecosystems
Explore the importance of ecosystems from the perspectives of a new entrant and an incumbent.
Learn the importance of mapping business ecosystems.
Module 7: Business model innovation: creating winning business models – I
Master the concept of business model innovation using examples from law firms, fintech and banking.
Learn about the 4 levels of business model innovation: technology, management, organisational forms and co-creation.
Module 8: Business model innovation: creating winning business models – II
Explore business model innovation, especially in the field of news and journalism.
Examine the 4 business models: product, solution, match-making and multi-sided.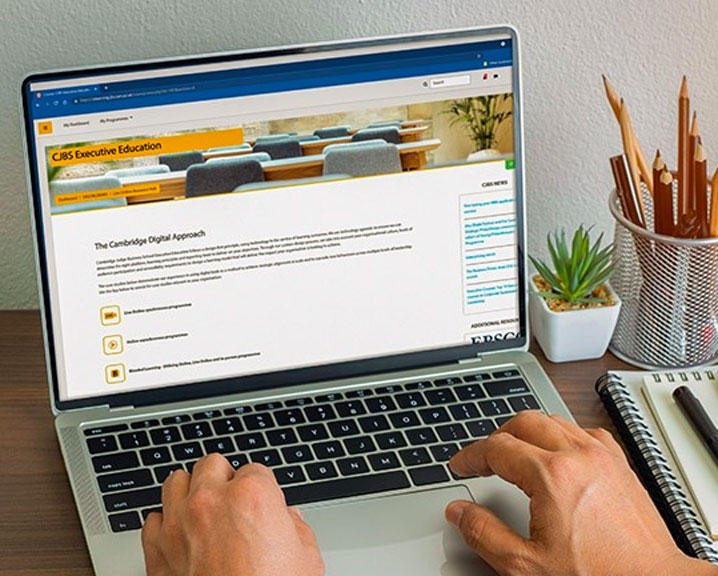 How you learn: Online
Our fully online programmes allow you the greatest level of flexibility as to where and when you study. Structured across 8 weekly components through a mix of curated videos, live webinars with Cambridge faculty plus Q&A sessions with Live Chat, assignments and discussions, take advantage of individual support from programme Leaders and a dedicated Programme Support Team.
Who attends
The Digital Disruption: Digital Transformation Strategies programme is for you if:
you are a C-Suite executive, director or general manager looking to grow your business via digital transformation and modify your business model to suit digital customers
you are a functional manager in product development, digital marketing, operations and related areas seeking to sharpen your skills and understand the latest trends
you are a consultant seeking to recognise key drivers and early signs of disruption.
Becoming attuned to disruptive influences builds both your own, and your organisation's ability to succeed in today's volatile environment.
Faculty and speakers
Learn from our world-class faculty who bring fresh insights from their leading-edge research into all of our Executive Education programmes.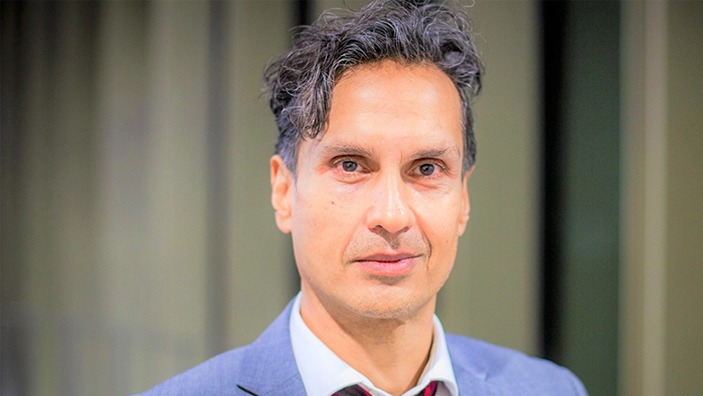 Professorial Fellow of St Edmund's College
MPhil, PhD (University of Cambridge)
Pro-Vice-Chancellor (University Community and Engagement)
Professorial Fellow of Homerton College
Why Cambridge Judge Business School?
Related programmes
Digital Disruption: Digital Transformation Strategies belongs to our Strategy and Growth-topic. Here is a selection of related programmes from across our range of executive education programmes:
---
Contact us
If you have any questions or would like to have a chat about this programme and how it could benefit you or your organisation, please get in touch with the Open Programmes team: