Inspiring people and organisational performance
People and Organisational Effectiveness
Manage talent, improve performance and develop your people. Achieve your strategic objectives with Cambridge Judge's People and Organisational Effectiveness programme.
Upcoming programmes
Format:
Dates:
Duration:
Fees:
Face-to-face
4-6 Oct 2023 (waitlist)
3 days
£3,968 + VAT
Face-to-face
31 Jan-2 Feb 2024
3 days
£3,968 + VAT
Face-to-face
20-22 May 2024
3 days
£3,968 + VAT
Face-to-face
5-7 Nov 2024
3 days
£3,968 + VAT
Upcoming programmes
Format:
Face-to-face
Dates:
4-6 Oct 2023 (waitlist)
Duration:
3 days
Fees:
£3,968 + VAT
Format:
Face-to-face
Dates:
31 Jan-2 Feb 2024
Duration:
3 days
Fees:
£3,968 + VAT
Format:
Face-to-face
Dates:
20-22 May 2024
Duration:
3 days
Fees:
£3,968 + VAT
Format:
Face-to-face
Dates:
5-7 Nov 2024
Duration:
3 days
Fees:
£3,968 + VAT
Overview
Achieve sustained organisational success even in times of uncertainty and change. Our People and Organisational Effectiveness programme considers the links between effective people management and organisational strategy. We explore best practice approaches to help you select, retain, motivate and evaluate a diverse and high-performance workforce, so you can create an inclusive organisational culture and talent strategy that builds momentum and leads you through even the most trying of times.
Manage talent. Increase performance. Develop your people in line with your strategic imperatives and see your organisation thrive.
Benefits and career impact
Understand your role as a leader and benefit from practical, data-driven frameworks and concepts.
Acquire and develop new people management capabilities and confidence.

Translate learning frameworks into day-to-day business responsibilities.

Develop personal action plans to utilise new skills and achieve desired team behaviours.

Leverage

new technologies including AI and data analytics to support your talent management decisions.

Discover how to build motivation and increase performance during strategic change.

Gain a Cambridge Judge Business School 

digital certificate of completion.
Give your leaders the skills to develop and sustain high-performance teams.

Align employee performance with your organisation's core strategic objectives.

Create an inclusive culture that nurtures a diverse talent pool.

Develop a talent strategy suitable for a multi-generational workforce.

Maintain and change organisational culture, even during times of uncertainty or rapid growth.
The programme brings the latest thinking on these issues based on research and engagement with many organisations and is intended to be highly practical, with implications that can be addressed back in your own teams and organisational contexts.
---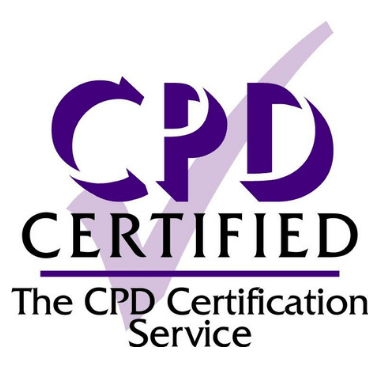 This programme is certified by the CPD Certification Service. It may be applicable to individuals who are members of, or are associated with, UK-based professional bodies.
---
Programme content
Our People and Organisational Effectiveness Programme offers fresh, research-based insights and a transformative learning experience – all delivered by Cambridge Judge's world-class faculty.
Module 1: Aligning people and strategy
Explore the links between your organisation's strategy, people management processes and team effectiveness.
Analyse the people management strategies that organisations pursue and the mechanisms to align your people with them.
Outline solutions to bring your workforce behind your organisation's strategic imperatives.
Module 2: Talent attraction, nurturing and retention
Discover how the best organisations recruit and retain talent.
Develop a commitment-based talent strategy based on hiring for potential, developing firm-specific capabilities, and learning through experimentation.
Analyse the challenges inherent in targeting and managing top talent.
Identify strategic goals to gain higher engagement and commitment from your workforce.
Module 3: Diversity and inclusion
Improve diversity and inclusion through inclusive leadership behaviours.
Discover the impact of diversity, inclusion, bias and privilege in the workplace.
Learn to create a culture of appreciation, learning and psychological safety.
Module 4: Performance management
Consider the strategic issues in performance management.
Explore how to motivate and evaluate your employees.
Analyse individual performance and four main drivers: meaningful measures, broad commitment, clear consequences and efficient processes.
Evaluate new approaches in performance management.
Analyse how strategic approaches can make compensation systems more responsive.
Module 5: Managing individual performance and people analytics
Understand the value of data and data analytics to support talent management decisions.
Explore practical examples of how people analytics support transformation in processes, strategy and culture change.
Examine how performance can be measured through people analytics.
Evaluate the benefits and drawbacks of using AI in recruitment.
Module 6: Change management and organisational development
Examine the pros and cons of change management and organisational development, including innovation and redundancy.
Identify what enables and constrains change in people management.
Explore how organisations manage the effects of organisational development.
Gain key learnings to enhance people strategy development.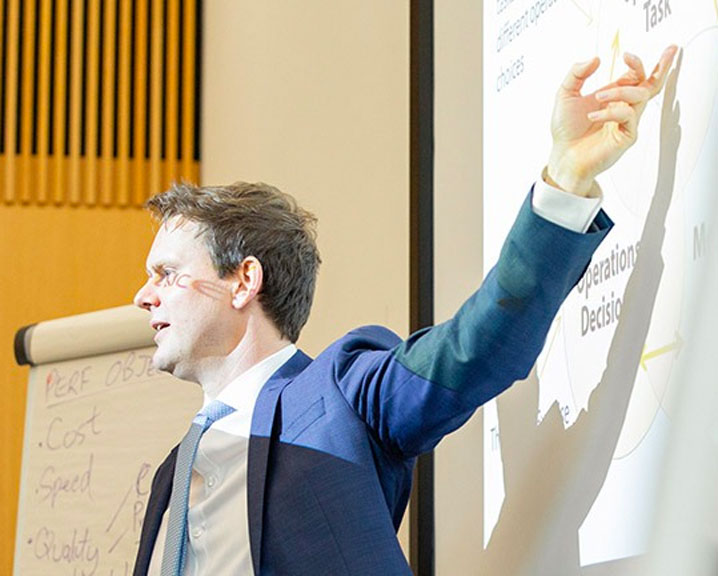 How you learn: Face-to-face
Immerse yourself in an inspirational learning environment in the historic and beautiful city of Cambridge. In an intense classroom-based experience, you will engage with faculty and peers in person. Join 'Cambridge Union'-style debates, hear from guest speakers and faculty, and enjoy group exercises, role-play and informal conversations both in and outside class.
Who attends
Leaders, managers and HR/CHRO/L&D professionals who want to:
improve the effectiveness of their teams and organisations
extend their capabilities in talent, performance management, development and change management
support their organisation's overall strategic direction across recruiting, compensation, talent and performance management, succession planning, training, diversity, development and more.
Waitlist
Please note that there is a waiting list for the October 2023 Face-to-face session. Please get in touch, if you would like to be added to the waiting list in the event of any cancellations.
Faculty and speakers
Learn from our world-class faculty who bring fresh insights from their leading-edge research into all of our Executive Education programmes. The Academic Programme Director (APD) for the People & Organisational Effectiveness programme is Dr Philip Stiles.
Co-Director of the Centre for International Human Resource Management (CIHRM)
BA (University of Kent), MPhil, PhD (University of London)
Why Cambridge Judge Business School?
Related programmes
People & Organisational Effectiveness belongs to our Managing People-topic executive education programmes. Here is a selection of related programmes:
---
Speak to a programme advisor
If you have any questions or would like to discuss how this programme could benefit you or your organisation, please get in touch with the programme advisor.
Marta Walkowiak
Sales and Business Development Manager