Embrace and operationalise innovation
Managing Innovation Strategically 
A 2-day executive education programme designed to help senior executives and strategy managers generate greater levels of innovation in their organisation.
Upcoming programmes
Format:
Dates:
Duration:
Fees:
Live Online
16-19 Jan 2024
4 x 0.5 days
£2,048 + VAT
Face-to-face
18-19 Jul 2024
2 days
£2,990 + VAT
Upcoming programmes
Format:
Live Online
Dates:
16-19 Jan 2024
Duration:
4 x 0.5 days
Fees:
£2,048 + VAT
Format:
Face-to-face
Dates:
18-19 Jul 2024
Duration:
2 days
Fees:
£2,990 + VAT
Overview
Where do innovative ideas come from? Explore the foundations of innovation and discover how disruptive business models can become valuable corporate assets.
Operationalising innovation and learning to select appropriate innovation projects is a skill increasingly in demand. The Cambridge Judge Business School 2-day programme, Managing Innovation Strategically, will give you the skills and frameworks needed to generate greater innovative creativity in your organisation. Understand why businesses often struggle with innovation. Find ways to break down organisational barriers. Discover how disruptive innovation can create serious competitive advantage, and learn how to create a more agile, efficient business at a time when pivoting to change has never been more crucial.
Benefits and career impact
Learn how to harness creativity to gain critical competitor advantage.
Develop your ability to manage innovation.

 

Understand the factors required to support creativity and innovation in your teams and in your workplace.

 

Collaborate with leading members of the University of Cambridge and experience rigorous academic research combined with real-world, professional expertise.

 

Become part of an international and ambitious peer support network.

 

Receive a certificate of completion from Cambridge Judge Business School Executive Education.

 
Learn the frameworks and processes to organise and implement innovation within your organisation.

 

Ensure your team can apply innovation, adapt to change and secure competitive advantage for your organisation.

 

Understand the factors needed to support creativity and innovation in your employees.

 
I really enjoyed the Managing Innovation Strategically course; many useful takeaways and food for thought! The content was very engaging, the lecturers managed to make the course very interactive even in this virtual environment, and the discussion with the rest of the group was extremely insightful in terms of what other companies and industries out there are doing. Now time to figure out how to apply everything!
---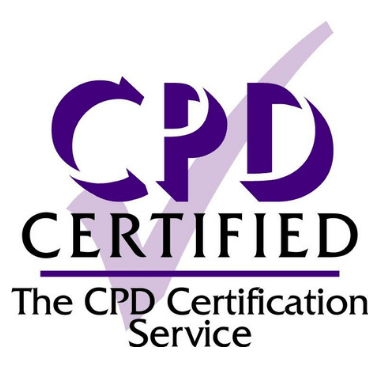 This programme is certified by the CPD Certification Service. It may be applicable to individuals who are members of, or are associated with, UK-based professional bodies.
---
Programme content
Cover 4 modules across 2 full, or 4 half-days, delving deep into the opportunities and challenges innovation creates.
Module 1: Why innovation is hard to achieve, and the role of the customer
Explore the reasons why organisations innovate, including growth and competitor pressures
Discuss why larger organisations can struggle to innovate or sustain innovation
Learn how to harness customers and their data to create innovative products and services.
Module 2: Disruptive innovation and capturing value from innovation
Examine why growth is difficult for many organisations
Explore different disruption strategies, including disintermediation, targeting, economies of scale, brokerage, crowdsourcing and leasing
Apply disruptive strategies to beat the competition
Address how to capture value from new innovations through network effects.
Module 3: How to think about innovation and the innovation process
Focus on innovation myth-busting
Explore the frameworks and processes for managing innovation
Recognise the importance of defining innovation at your organisation
Learn the tools to manage an innovation project.
Module 4: Fostering a creative organisation and operationalising innovative business models
Explore the challenges involved in being more creative
Discover how to enable a creative culture in your organisation
Learn to manage the 'ideation' chain
Understand the barriers to adopting a more innovative culture and how to break them down
Identify how to implement innovative business models.
How you learn
Two delivery styles so you can choose whichever format best suits your needs.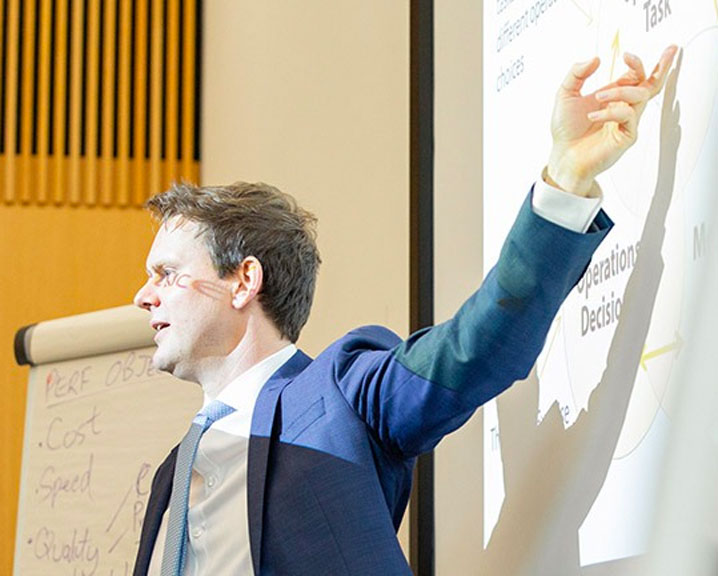 Face-to-face
Enjoy 2 inspirational days in the historic and beautiful city of Cambridge, a world-renowned centre of cutting-edge knowledge creation. Engage with faculty and peers in person and take time away from home and office to focus on your learning and networking objectives. Join 'Cambridge Union'-style debates, hear from guest speakers and faculty, interact with carefully selected peers and experience group exercises, role-play and vibrant discussion both in and outside class.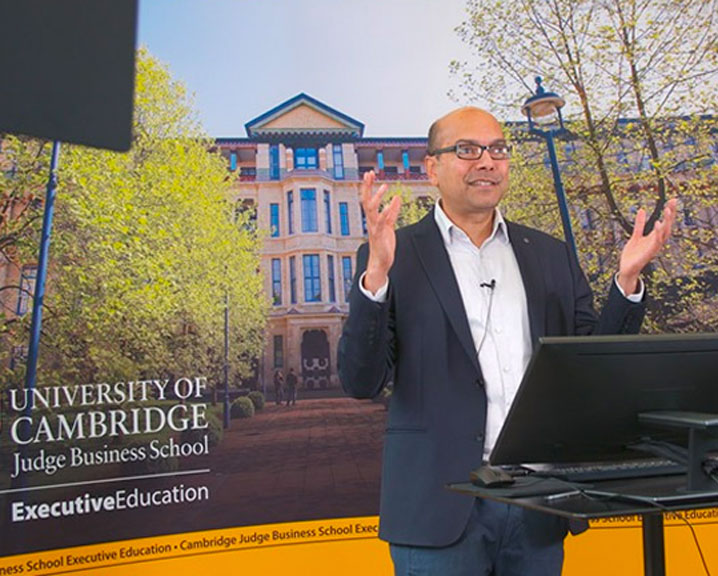 Live Online
Our Live Online session brings the best of the face-to-face learning experience to your home. In a rich and immersive environment, you will participate in a Cambridge virtual debate, interact with guest speakers via our virtual platform and consider real-life case studies to see how major companies such as IBM have created an innovative culture. Working in groups, you will delve deep into disruptive strategies, and apply frameworks to assess your organisation's potential for change.
Who attends
This programme is for ambitious professionals looking to embed innovation, including:
leaders looking to harness greater creativity and agility in your organisation.
strategy managers seeking to implement new business models.
R&D executives or marketing managers with a focus on innovation.
executives wanting to learn about new product development/service development.
marketing managers involved in innovation.
Waitlist
Please note that there is a waiting list for the October 2023 Face-to-face session. Please get in touch, if you would like to be added to the waiting list in the event of any cancellations.
Faculty and speakers
Learn from our world-class faculty who bring fresh insights from their leading-edge research into all of our Executive Education programmes. The Academic Programme Director (APD) for the Managing Innovation Strategically programme is Professor Stelios Kavadias.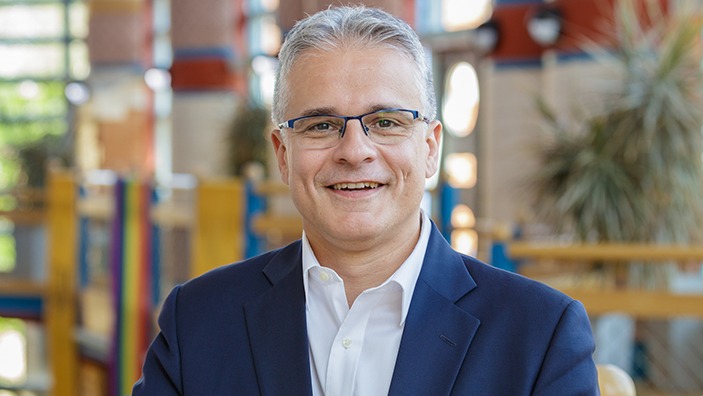 Co-Director of the Entrepreneurship Centre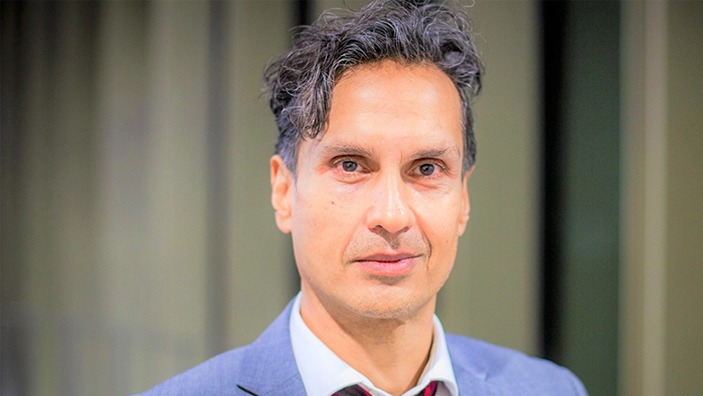 Professorial Fellow of St Edmund's College
MPhil, PhD (University of Cambridge)
Why Cambridge Judge Business School?
Related programmes
Managing Innovation Strategically belongs to our Innovation & Technology-topic executive education programmes. Here is a selection of related programmes:
---
Speak to a programme advisor
If you have any questions or would like to discuss how this programme could benefit you or your organisation, please get in touch with the programme advisor.
Adriana Baciu
Sales and Business Development Manager, Open Programmes