Duration
2 days (Face-to-face)

Fees
£2,600 + VAT (Face-to-face)
Dates
16-17 Nov 2023 (Face-to-face)
25-26 Apr 2024 (Face-to-face)
Transform your organisation through innovation
Over the last two decades, 'born digital' companies such as Facebook, Google and Alibaba have led the way as key innovators in their industry. Coupled with this, COVID crisis has accelerated the need to transform strategy and ways of organising through digital technologies to be innovative and competitive.
This programme has been designed to provide you with a framework to develop your digital strategy, equip you as a leader to build a digital culture and provide you with tools for designing digital services and platform ecosystems. This programme aims to equip managers to move towards a successful digital organisation; essential for competing in the future.
Making the transition to becoming a successful digital organisation requires a widening of the lens of innovation, enabled by the use of flexible digital technologies. For a senior manager, this requires creative confidence and an innovative mindset.
It also requires a change in the way the organisation operates, embracing the business ecosystem. This means a change in how teams work to emphasise creativity and innovation. At the heart of these changes is the need to develop a culture that will support digital working, one which requires agility, the tolerance of failure and a new level of understanding of customer behaviours.
Your learning journey
Module 1: Your digital transformation strategy
Conceptualise 'digital', 'digital innovation' and a framework for 'digital transformation'
Use the innovation radar to envision your digital transformation strategy
Develop platforms as a strategy approach in creating your digital transformation.
Module 2: Organising and leading your digital transformation
Manage the organisational and leadership challenges in becoming a digital enterprise
Recognise how to develop your culture for digital transformation.
Module 3: Service innovation & ecosystem leadership
Apply customer journey and emotion mapping to design novel digital services for your customers
Leverage the power of design thinking in developing digital services
Develop a leadership strategy to scale innovation across your ecosystem.
Module 4: Agile working for digital transformation
Develop cross-functional teams for successful innovation
Apply agile working principles for digital transformation.
Download the Open Programmes brochure for more information on the modules and faculty.
Develop a common understanding of 'digital transformation' across the organisation
Understand the digital transformation framework to enhance your strategy
Build an effective digital culture
Design platforms and services that both delight and meet your customer needs
Develop a strategy to scale innovation
Engage in agile working for successful transformation.
On completion of the programme, participants will be awarded a digital certificate of completion by Cambridge Judge Business School Executive Education.
This programme counts towards the Cambridge Judge Business School General Management Certificate of Achievement. On completing the GMCA you will be eligible to become an associate member of Cambridge Judge Business School's global network of graduates and business-focused University of Cambridge alumni, faculty and staff.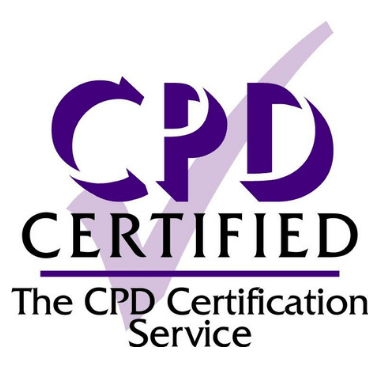 This programme is certified by the CPD Certification Service. It may be applicable to individuals who are members of, or are associated with, UK-based professional bodies.
"
Digital innovation & transformation has never been more important. This programme is aimed at managers who want to accelerate digital innovation and transformation. We not only celebrate the potential for digital innovation but highlight the challenges of transforming your organisation through changed mindsets, a digital culture and a roadmap for change. Drawing upon research at Cambridge Judge Business School and elsewhere, we discuss the latest trends, insights and challenges in accelerating your digital transformation journey. Each session – consisting of a lecture, case study or small group exercise – will introduce you to the strategic, organisational and technological dimensions of digital transformation. You will gain an understanding of key concepts around digital; using different frameworks to gain insights into the issues challenging digital transformation programmes.
"
Learn from our world-class faculty who bring fresh insights from their leading-edge research into all of our Executive Education programmes.
The Academic Programme Director (APD) for the Digital Innovation & Transformation programme is Professor Michael Barrett.
Access profiles of the programme's APD and faculty:
Download the Open Programmes brochure for more information on the modules and faculty.
Face-to-face
Face-to-face is a traditional, intense classroom learning experience and is all about hands-on interaction. You will be a part of exercises, debates and conversations, engaging directly with our faculty and your peers. Conversations spill over into breaktimes and meals, forming lasting connections. Share your ideas, develop your network and grow professionally, whilst enjoying the historic city of Cambridge.
Leaders tasked with accelerating digital transformation
Managers wishing to cultivate agile working in cross-functional teams
Managers charged with building a digital culture for their organisation
Executives (CIOs, CTOs) involved in building digital platforms and customer-centric services
Executives wishing to create digital innovation for ecosystem advantage.
Please note that there is a waiting list for the May 2023 (Face-to-face) session. Please get in touch at [email protected] if you would like to be added to the waiting list in the event of any cancellations.
COVID-19 (Coronavirus) update
"
Ideal, just what I was looking for! …Two days to evolve and reflect on what we are doing, informed by leading thinking. Faculty were insightful, content rich, energetic, engaging and overall excellent.
"
Why Cambridge Judge Business School?
Cambridge Judge faculty
All of our programmes are designed and led by an Academic Programme Director, who is a member of Cambridge Judge Business School faculty. They will also deliver substantial portions of that programme.
Leading-edge research
The research conducted by Cambridge Judge Business School's 20 research centres, across a diverse range of disciplines, flows directly into all of our programmes, bringing new insights to our programme content.
Small group learning
With small class sizes, we continue the Cambridge way of learning that emphasises high levels of interaction with both our world-class faculty and peers.
£2,600 + VAT (Face-to-face)

VAT is charged at the prevailing rate, which is currently 20%; e.g. £2,500+ 20% = £3,000
Fees include instruction, materials, lunch and breaks. Preferential rates may be available for groups, University of Cambridge alumni and members of the School's Alumni Association. Please note prices pre-registration are subject to change.
If you have any questions or would like to discuss how this programme could benefit you or your organisation, please get in touch with the programme advisor:
Adriana Baciu
Sales and Business Development Manager
Open Programmes
Tel: +44 (0)7759 130560
Additional information
Registration closes at midday two working days before the programme start date.
Participants are expected to attend the full programme.
Version 13 (21 April 2023)