Duration
2 days (Face-to-face)
Fees
£2,600 + VAT (Face-to-face)
Dates
26-27 Oct 2023 (Face-to-face) – waitlist
In this two-day programme, we will deal with people management questions and challenges. And the content is probably best described in trying to identify answers to some of the following questions. Can you motivate your employees without using formal authority? Can you persuade and influence them in an effective way? Can you flexibly tailor your leadership style to the needs of your employees at given points in time? And are you able to breach resistance to change for important initiatives that you're leading in your organisation?
We will explore answers to those and other questions by drawing on a diversity of tools, frameworks, some theoretical ideas, but most importantly, the experience and the input from the delegates in the classroom. This programme aims to create value for anyone and the line management role who likes to explore fresh perspectives, new approaches, new tools, and methods in order to address leadership challenges.
So the teaching philosophy of the programme is heavily participant centred, which means that at the end of the day, this course is really about the challenges, the issues, the problems that participants face in managing and leading their employees.
Enhance your leadership skills. Boost your confidence.
In times of rapidly changing business contexts and globalised work, managers depend more than ever on their subordinates to get results. Employees may thus represent both a key resource and a liability for managerial success. Tapping the full potential of employees, however, may require leadership and people management skills that stretch beyond ordinary managerial competencies.
Grounded in rigorous, cutting-edge research, this programme aims to provide you with inspiration, hands-on tools, and knowledge that may enhance your emotional and leadership skills for managerial results.
Motivate your employees without using formal authority
Flexibly adapt your leadership style to meet the needs of your employees
Handle the 'difficult' colleagues in your organisation and get what you want without alienating them
Effectively promote change in your organisation, and breach resistance to change
Persuade your peers and get their buy-in to a new business idea they might find little appealing?
Your learning journey
Leadership styles
Understand the different types of leadership styles
Understand what is your dominant leadership approach
Understand how to adapt your leadership style to meet the needs of your employees.
Managing change
Understand different approaches to leading organisational change
Understand how to manage resistance to change
Understand how social and informal networks can help facilitate change.
Persuasion & influence
Understand better the 'art' and 'science' of effective persuasion
Understand the role of social dynamics that influence persuasion efforts
Have learned about a 'process view' of persuasion that is sensitive to time – the question of 'when' persuasion tactics are more or less effective.
Motivating employees
Understand some of the key motivators of human behaviour
Acquire novel ideas on how to motivate employees beyond money
Understand the importance of designing motivating work, as well as how to redesign work so that it is more motivating.
Download the Open Programmes brochure for more information on the modules and faculty.
Over the two days of this fast-paced and practical programme you will:
Explore fresh perspectives and approaches on leadership
Explore the importance of motivation, change management and persuasion for leadership effectiveness
Examine and reflect upon your own style of leading, motivating and persuading subordinates and colleagues
Learn about tools and procedures to manage change effectively, and return to your business with concrete ideas of how to implement change
On completion of the programme, participants will be awarded a digital certificate of completion by Cambridge Judge Business School Executive Education.
This programme counts towards the Cambridge Judge Business School General Management Certificate of Achievement. On completing the GMCA you will be eligible to become an associate member of Cambridge Judge Business School's global network of graduates and business-focused University of Cambridge alumni, faculty and staff.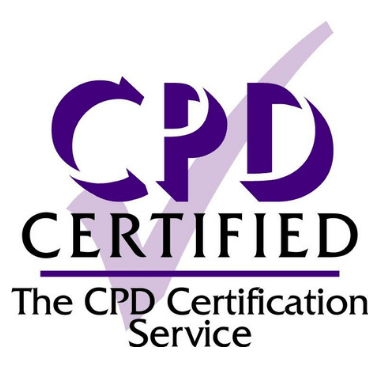 This programme is certified by the CPD Certification Service. It may be applicable to individuals who are members of, or are associated with, UK-based professional bodies.
Learn from our world-class faculty who bring fresh insights from their leading-edge research into all of our Executive Education programmes.
The Academic Programme Director (APD) for the Transformational Leadership programme is Professor Andreas Richter.
Access profiles of the programme's APD and faculty:
Download the Open Programmes brochure for more information on the modules and faculty.
Face-to-face
Face-to-face is a traditional, intense classroom learning experience and is all about hands-on interaction. You will be a part of exercises, debates and conversations, engaging directly with our faculty and your peers. Conversations spill over into breaktimes and meals, forming lasting connections. Share your ideas, develop your network and grow professionally, whilst enjoying the historic city of Cambridge.
Executives responsible for managing or developing employees, to improve performance and organisational effectiveness
Managers who wish to learn more about motivation and people management
Organisations and individuals who wish to develop leadership qualities during times of organisational change
Executives wishing to develop their leadership styles.
Please note that there is a waiting list for the October 2023 face-to-face session. Please get in touch at [email protected] if you would like to be added to the waiting list in the event of any cancellations.
COVID-19 (Coronavirus) update
"
A stimulating mix of concepts and media to allow us to come to our own conclusions. I am applying the concepts, the situational and transformational leadership principles, the listening and the competency framework analysis of employees and what stage they are at. I really thought this was excellent.
"
Why Cambridge Judge Business School?
Cambridge Judge faculty
All of our programmes are designed and led by an Academic Programme Director, who is a member of Cambridge Judge Business School faculty. They will also deliver substantial portions of that programme.
Leading-edge research
The research conducted by Cambridge Judge Business School's 20 research centres, across a diverse range of disciplines, flows directly into all of our programmes, bringing new insights to our programme content.
Small group learning
With small class sizes, we continue the Cambridge way of learning that emphasises high levels of interaction with both our world-class faculty and peers.
£2,600 + VAT (Face-to-face)
VAT is charged at the prevailing rate, which is currently 20%; e.g. £2,500 + 20% = £3,000.
Fees include instruction, materials, lunch and breaks. Preferential rates may be available for groups, University of Cambridge alumni and members of the School's Alumni Association. Please note prices pre-registration are subject to change.
If you have any questions or would like to discuss how this programme could benefit you or your organisation, please get in touch with the programme advisor:
Jasmin Abdel-Moneim
Business Development Director
Open Programmes
Tel: +44 (0)7850 949628
Additional information
Registration closes at midday two working days before the programme start date.
Participants are expected to attend the full programme.
Version 15 (12 January 2023)