Corporate Responses to Global Megatrends
Explore the megatrends that are shaping the global economy.
Upcoming programmes
Format:
Dates:
Duration:
Fees:
Face-to-face
17-20 Oct 2023
4 days
£5,060 + VAT
Face-to-face
12-15 Mar 2024
4 days
£5,060 + VAT
Face-to-face
26-29 Nov 2024
4 days
£5,060 + VAT
Upcoming programmes
Format:
Face-to-face
Dates:
17-20 Oct 2023
Duration:
4 days
Fees:
£5,060 + VAT
Format:
Face-to-face
Dates:
12-15 Mar 2024
Duration:
4 days
Fees:
£5,060 + VAT
Format:
Face-to-face
Dates:
26-29 Nov 2024
Duration:
4 days
Fees:
£5,060 + VAT
Overview
This programme considers some of the major shocks and contemporary long-term global challenges facing countries, companies and individuals. It evaluates the causes and consequences of such challenges and considers what they mean for economic growth and corporate strategy. Each challenge will be analysed in 3 parts.
Global perspective: the cause and consequences of the challenge.
National perspective: implications for countries including economic growth.
Corporate perspective: the opportunities and threats for business.
Benefits and career impact
Explore the most long-term megatrends that are shaping future of the global economy to interpret current events accurately. Gain a deeper understanding of the economic, political, and social factors that impact businesses globally.
Make better decisions and formulate strategies that align with global trends.
Develop new skills and knowledge in areas such as global leadership, technological changes, public policy and strategic thinking. These skills can lead to improved performance and productivity.
Gain valuable opportunities to network and exchange ideas. Participants can learn from each other's experiences and build relationships that may lead to future collaborations.
Develop a strategic mindset by encouraging them to think critically about the global trends and challenges that affect their industry and how they can best position their organisation to thrive in this environment.
Leaders can gain a better understanding of the external factors that can impact their business. This knowledge can help them develop more informed and effective strategies that align with the evolving global landscape.
By gaining exposure to new ideas and approaches through the course, leaders can stimulate innovation within the organisation. They may be able to identify new opportunities or adopt new practices that can help the organisation adapt and thrive in a rapidly changing environment.
By analysing global trends and challenges, companies and organisations can stay ahead of the competition.
Companies and organisations that are able to respond quickly and effectively to global trends and challenges are more likely to succeed in the long run.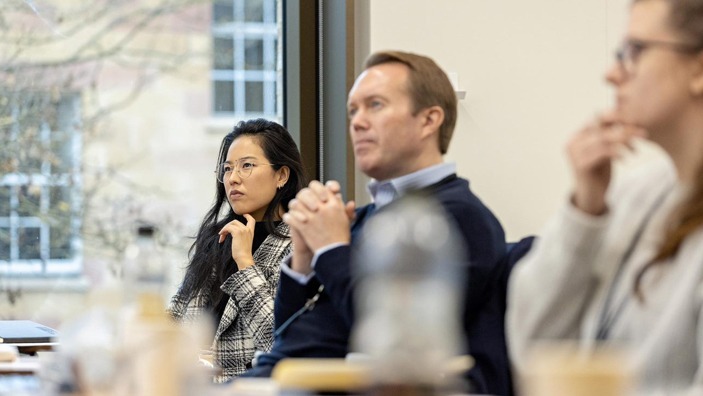 Programme content
Global megatrends and crises: overview of the current state of the global economy
How rapid changes in global markets, political relationships and technologies are impacting Global Economic Performance.
Is the world deglobalising?
The impact of deglobalisation on international trade.
Climate change
Addressing the challenges of climate change for businesses and governments.
Population change and population ageing
Addressing the challenges of an increasing retired population and a reduced workforce.
How organisations will compete for talent.
Meeting the demands for health and social care.
Technological changes
Understanding the impact of new technologies eg robotics and Artificial Intelligence.
Understanding which jobs will be replaced.
Where new jobs will be created.
Who owns and manages the machines.
Implementing new technology and locating production.
Inequality
The debate on inequality – a product of capitalism or a major economic and social problem that needs to be addressed?
How to serve and help those at the bottom of the wealth pyramid.
What will the world look like in 2050?
Long-term impacts of growth, public policy and business performance.
Megatrends and strategic decision-making
Developing frameworks for recognising, assessing and managing the impacts of systemic megatrends.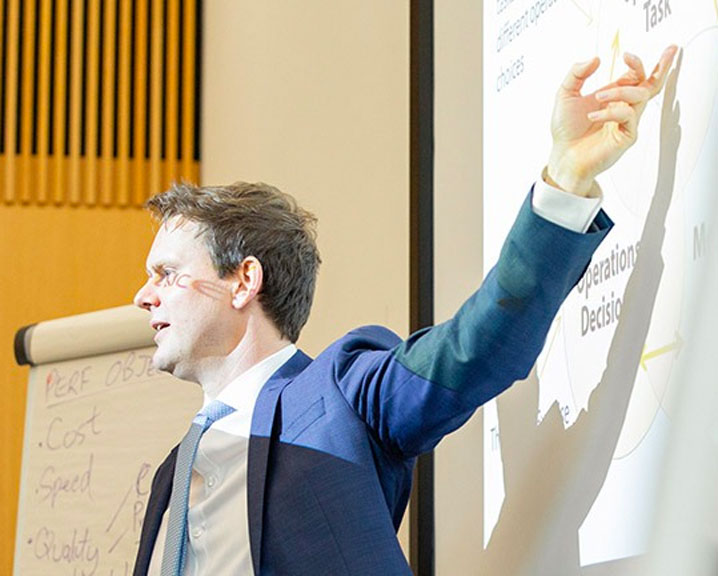 How you learn: Face-to-face
Face-to-face is a traditional, intense classroom learning experience and is all about hands-on interaction. You will be a part of exercises, debates and conversations, engaging directly with our faculty and your peers. Conversations spill over into breaktimes and meals, forming lasting connections. Share your ideas, develop your network and grow professionally, whilst enjoying the historic city of Cambridge.
Who attends
Global megatrends impact all businesses that operate internationally. Staying competitive in a rapidly changing global environment requires organisations to understand emerging trends and threats and respond effectively.
Senior C-Suite Leaders seeking to deepen their knowledge of global trends and ensure that their organisation is able grasp global opportunities for growth.
Corporate strategists and business heads who need to understand global trends and assess their impacts on their organisation.
Managers seeking to transition into a senior leadership roles and who will be required to take their organisations forward in the medium to longer term.
Faculty and speakers
Learn from our world-class faculty who bring fresh insights from their leading-edge research into all of our Executive Education programmes. The Academic Programme Director (APD) for the Corporate Responses to Global Megatrends programme is Michael Kitson.
Why Cambridge Judge Business School?
Related programmes
Corporate Responses to Global Megatrends belongs to our Managing Organisations executive education programmes. Here are a selection of other Managing Organisations programmes:
---
Speak to a programme advisor
If you have any questions or would like to discuss how this programme could benefit you or your organisation, please get in touch with the programme advisor.
Marta Walkowiak
Sales and Business Development Manager