Leadership that stretches beyond the ordinary
Transformational Leadership 
Redefine your leadership skills. Learn to motivate beyond simple incentives and adapt your leadership style to the diverse needs of your team.
Upcoming programmes
Format:
Dates:
Duration:
Fees:
Face-to-face
11-12 Jan 2024 (waitlist)
2 days
£2,990 + VAT
Face-to-face
18-19 Apr 2024
2 days
£2,990 + VAT
Face-to-face
3-4 Oct 2024
2 days
£2,990 + VAT
Upcoming programmes
Format:
Face-to-face
Dates:
11-12 Jan 2024 (waitlist)
Duration:
2 days
Fees:
£2,990 + VAT
Format:
Face-to-face
Dates:
18-19 Apr 2024
Duration:
2 days
Fees:
£2,990 + VAT
Format:
Face-to-face
Dates:
3-4 Oct 2024
Duration:
2 days
Fees:
£2,990 + VAT
Overview
Key resource or liability? The people you lead can be your greatest asset or your biggest challenge. Understanding how to motivate and lead others effectively, especially through rapid change and disruption, can spell the difference between organisational failure and success. Our Transformational Leadership programme redefines your people skills, so you can strike the right balance between inspirational leadership and results-oriented management.
Learn to motivate beyond monetary incentives and formal persuasion, exploring fresh perspectives and adapting your leadership style to meet the diverse and changing needs of your employees.
Benefits and career impact
Gain the skills and frameworks to navigate rapidly changing business contexts and lead with confidence, even in turbulent times.
Enhance your leadership skills – gain the tools and skills to successfully manage and lead through change.

Develop a flexible leadership style to meet the needs of diverse teams.

Understand how to persuade others and get buy-in to new ideas from peers and reports.

 

Discover how to motivate employees without using formal authority.

Learn to handle "difficult" colleagues.

Gain a Cambridge Judge Business School

digital certificate of completion.
Ensure buy-in to new ideas and approaches across your organisation.

 

Build a leadership team whose skills stretch beyond ordinary managerial competencies.

 

Develop leaders who can drive innovation and implement change.

Create an inclusive leadership culture better able to meet your strategic objectives.
In this two-day programme, we will deal with people management questions and challenges. And the content is probably best described in trying to identify answers to some of the following questions. Can you motivate your employees without using formal authority? Can you persuade and influence them in an effective way? Can you flexibly tailor your leadership style to the needs of your employees at given points in time? And are you able to breach resistance to change for important initiatives that you're leading in your organisation? We will explore answers to those and other questions by drawing on a diversity of tools, frameworks, some theoretical ideas, but most importantly, the experience and the input from the delegates in the classroom. This programme aims to create value for anyone and the line management role who likes to explore fresh perspectives, new approaches, new tools, and methods in order to address leadership challenges. So the teaching philosophy of the programme is heavily participant centred, which means that at the end of the day, this course is really about the challenges, the issues, the problems that participants face in managing and leading their employees.
A stimulating mix of concepts and media to allow us to come to our own conclusions. I am applying the concepts, the situational and transformational leadership principles, the listening and the competency framework analysis of employees and what stage they are at. I really thought this was excellent.
---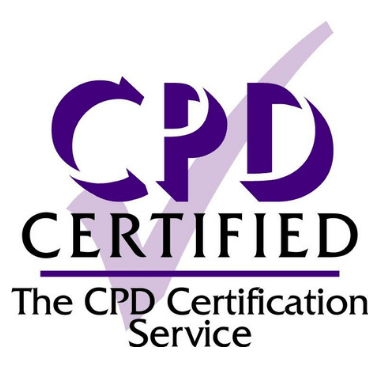 This programme is certified by the CPD Certification Service. It may be applicable to individuals who are members of, or are associated with, UK-based professional bodies.
---
Programme content
Transformational Leadership draws on Cambridge's cutting-edge research and real-world case studies to help you solve your leadership challenges.
Module 1: Leadership styles
Examine different organisational leadership styles and explore the different skills associated with them.
Discuss how leaders can inspire others and achieve results
Understand your dominant leadership approach and how to adapt your style to the needs of your employees.
Module 2: Managing change
Explore the key steps for introducing and managing change in your organisation.
Consider whether a `top down' or 'bottom up' approach works best.
Examine the effects of social and informal networks on organisational change.
Learn how to initiate and implement change management projects, creating buy-in and breaching resistance.
Module 3: Persuasion and influence
Investigate the `art' and `science' of effective persuasion.
Understand the role of social dynamics and the strategies of social influence.
Explore when persuasion techniques become effective.
Learn how to persuade and influence colleagues to get results.
Module 4: Motivating employees
Learn the key motivators of human behaviour.
Acquire novel approaches to motivating employees beyond money.
Apply motivation concepts and tools to managerial practice.
Combine a simulation analysis with self-awareness tools and explore the problems faced in managing teams.
Understand the importance of designing motivating work.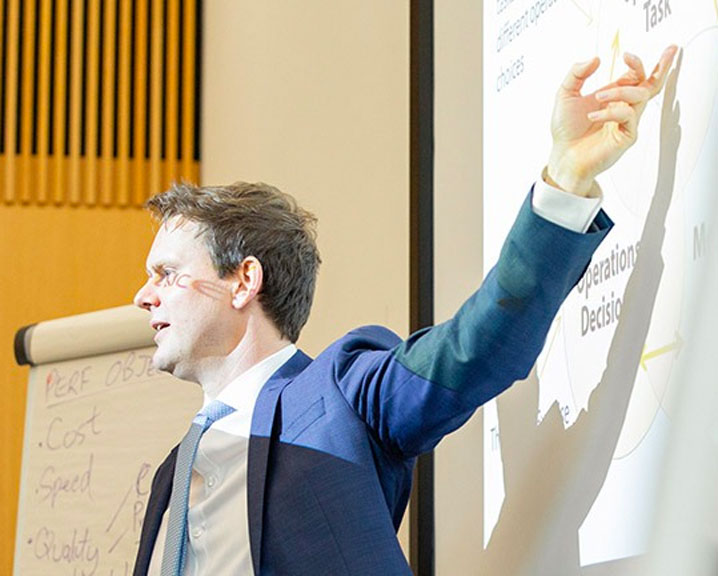 How you learn: Face-to-face
Immerse yourself in an inspirational learning environment in the historic and beautiful city of Cambridge. In an intense classroom-based experience, you will engage with faculty and peers in person. Join 'Cambridge Union'-style debates, hear from guest speakers and faculty, and enjoy group exercises, role-play and informal conversations both in and outside class.
Who attends
Leaders and managers who want to:
learn more about motivation and people management
build the skills to lead with confidence, even during times of organisational change
develop their individual leadership style and tap the full potential of their team.
Waitlist
Please note that there is a waiting list for the January 2024 Face-to-face session. Please get in touch at [email protected] if you would like to be added to the waiting list in the event of any cancellations.
Faculty and speakers
Learn from our world-class faculty who bring fresh insights from their leading-edge research into all of our Executive Education programmes. The Academic Programme Director (APD) for the Transformational Leadership programme is Professor Andreas Richter.
BSc, MSc (Giessen University), PhD (Aston University)
Why Cambridge Judge Business School?
Related programmes
Transformational Leadership belongs to our Managing People-topic executive education programmes. Here is a selection of related programmes:
---
Speak to a programme advisor
If you have any questions or would like to discuss how this programme could benefit you or your organisation, please get in touch with the programme advisor.
Jasmin Abdel-Moneim
Business Development Director, Open Programmes