Embed risk into your strategic thinking
Integrating Risk into Strategic Decision-Making
An executive education programme for senior leaders wanting to embed risk into strategic planning and improve organisational decision-making.
Upcoming programmes
Format:
Dates:
Duration:
Fees:
Face-to-face
12-14 Mar 2024
3 days
£3,968 + VAT
Upcoming programmes
Format:
Face-to-face
Dates:
12-14 Mar 2024
Duration:
3 days
Fees:
£3,968 + VAT
Overview
Risk appetite. Culture. Strategy. Harness risk for better decision-making and learn to manage the interaction between strategy and the broader environment.
In times of economic volatility, regulatory change and digital disruption, risk is a critical element in strategic decision-making. The Integrating Risk into Strategic Decision-Making programme will help you successfully embed risk into your strategic thinking. Which strategic risks are critical to avoid? Which are essential to take? Gain the mindset and frameworks to integrate risk into your planning, improving your organisational decision making and your ability to thrive in the face of threats and opportunities.
Benefits and career impact
Reset your ability to perceive, mitigate and take advantage of risk and create strategic impact in your organisation.
Learn strategies to manage against the unforeseen.

Enhance your ability to identify risks early enough to respond.

Recognise and overcome decision-making bias in yourself.

Collaborate with leading faculty from the University of Cambridge.

Become part of an international and ambitious peer support network.

Receive a digital certificate of completion by Cambridge Judge Business School Executive Education.

 
Configure your organisation to be more responsive and resilient to change.

Overcome embedded organisational decision-making bias.

Enhance your organisation's competitive advantage.

 
Risk has often been seen as a technical discipline; rather removed from the "real" business of what organisations do. Equally, although uncertainty has always been a key aspect of any organisation's existence, it has usually been assumed away as too hard to think about or too nebulous to consider. If we have learned anything from the last few years, we should have learned that these perspectives cannot be sustained. Indeed any organisation that continues to think this way is probably headed for a rude awakening. That is not to say that addressing these issues is easy, but it is now undeniably important. I am endlessly fascinated by the conversations we provoke on this programme. Serious issues raised by serious people and tackled with real commitment. It is an absorbing and valuable experience!
---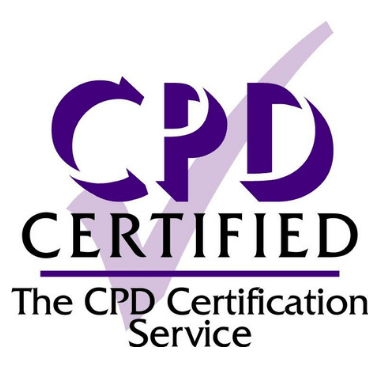 This programme is certified by the CPD Certification Service. It may be applicable to individuals who are members of, or are associated with, UK-based professional bodies.
---
Programme content
Gain a thorough grasp of the risk-informed components of decision-making.
Module 1: Heuristics and managing behaviour
Surface unconscious modes of thinking in yourself and others.
Understand the use of heuristics in decision-making.
Develop a heuristic for managing risk.
Module 2: Risk to the enterprise
Map the risks that you create on the road to generating value.
Explore the aspects of your organisation that could benefit from an enterprise view of risk rather than an individual or functional view.
Draw on management structures that support holistic thinking about organisations.
Module 3: Scenario generation
Understand the need for scenario thinking.
Identify drivers of change in the wider environment, and their relevance to your organisation.
Build scenarios to avoid the prediction trap of planning for one future.
Module 4: Scenario assessment: connecting futures with strategy
Assess the likelihood of a given scenario and your organisation's level of preparedness.
Identify and assess key success factors for your organisation.
Identify activities and initiatives today to address the trends of tomorrow.
Module 5: Making sense of complexity
Discover how complexity manifests within your organisation.
Reflect upon how you react to complexity and challenge.
Module 6: Systemic effects and contagion
Internalise a fact: systemic events, though unpredictable will hit sooner or later.
Map the connected elements of your wider business environment.
Explore the process of stress testing your organisation for resilience.
How you learn
Access the same quality of interactive and collaborative learning in the environment of your choice.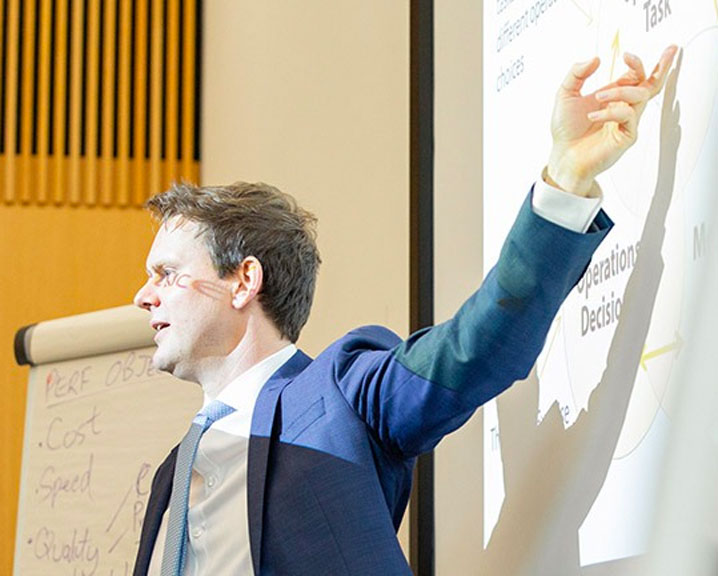 Face-to-face
Take time away from home and office and enjoy the traditional, immersive classroom learning experience in the historic city of Cambridge. Benefit from high level of interaction with our faculty and your peers and fully focus on your learning objectives, networking, and experience exchange. Join "Cambridge Union"-style debates, learn from guest speakers, and explore case studies of real-life organisations facing different risk challenges. As part of this programme, you will receive personal feedback to help you embed future thinking into your activities today.
Who attends
Take your thinking on risk and resilience to a more strategic level. This programme is for you if:
you are a senior leader responsible for setting and implementing strategic direction
you are a director or senior leader responsible for organisational change
you are responsible for risk, resilience, business continuity, or crisis management and want to take your thinking on resilience to a more strategic level.
Waiting list
Please note that there is a waiting list for the December 2023 face-to-face session. Please get in touch at [email protected] if you would like to be added to the waiting list in the event of any cancellations.
Thank you all for such a splendid course. I thoroughly enjoyed it. It once again challenged my thinking, offered that unique space for reflection and has galvanised me to action a number of points raised during the 3 days. The conversations during the breaks were incredibly helpful for us to confirm and agree how we might implement certain things once back in the office.
Faculty and speakers
Learn from our world-class faculty who bring fresh insights from their leading-edge research into all our Executive Education programmes. The Academic Programme Director (APD) for the Integrating Risk into Strategic Decision-Making programme is Professor Kishore Sengupta.
MBA, PhD (Case Western University)
Academic Director of the Centre for Risk Studies (CRS)
Director of Studies in Management Studies and Fellow of Churchill College
Why Cambridge Judge Business School?
Related programmes
The Integrating Risk into Strategic Decision-Making programme belongs to our Strategy and Growth-topic executive education programmes. Here is a selection of related programmes:
---
Speak to a programme advisor
If you have any questions or would like to discuss how this programme could benefit you or your organisation, please get in touch with the programme advisor.
Jonathan Hudson
Sales and Business Development Manager