Fees
The tuition fee for the MBA Class of 2024/25 is £69,000. There is an additional application fee of £165.
Living expenses
In addition to fees, you'll need funds to cover your living expenses and accommodation.
We have estimated average, basic living costs for a full-time student without dependants for 2024/25 to be £18,625.
You'll also want to think about setup costs, including a laptop, mobile and bike, as well as travel and utility bills.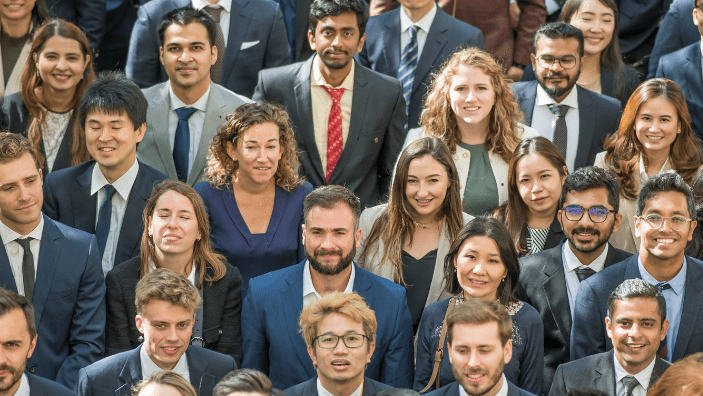 Invest in your future
Your MBA is a significant financial commitment, but one that will pay long-term professional and personal dividends throughout your career. You'll build an exceptional network. You'll command an increased salary. And more importantly, you'll be making a significant investment in yourself and your learning.
Average base salary post-MBA*
*average package salary: £92,501.
Received a job offer within 3 months post-MBA
Scholarship recipient stories
Scholarships are highly-competitive and a recognition of the outstanding and diverse achievements of our incoming students. Read our scholars' stories here.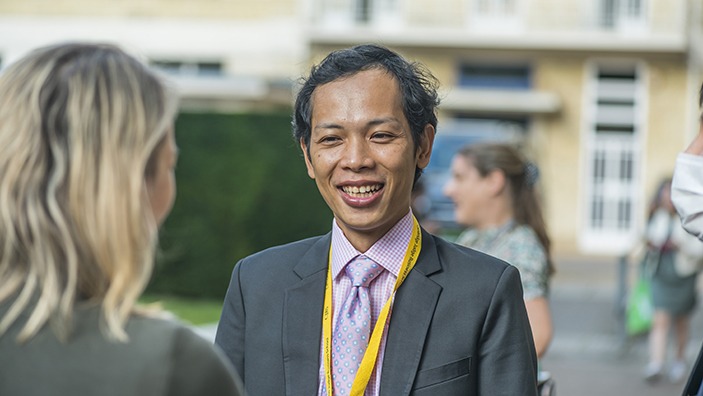 Get employer support
Want to return to your organisation post-MBA? Each year, a number of students secure substantial levels of funding and sponsorship from their employers. Establish a confident and compelling business case before asking for financial support – know how the MBA will build your skills and how your newfound knowledge and networks will help your organisation tackle the challenges and opportunities of the future.
University of Cambridge alumni
Returning students from the University of Cambridge are entitled to an alumni discount of £10,000 reduction in tuition fees. Students that studied their Bachelors, Masters, or PhD at the University are eligible for the discount and it will automatically be applied to your final tuition fees. Please contact MBA Admissions if you have any questions.