Achieve your post-MBA ambitions
Secure maximum return on your MBA investment combining your academic curriculum with the impactful careers programme.
At Cambridge Judge, we understand that no 2 paths are ever the same, so you'll enjoy a personalised and targeted approach to your career development.   
With the dedicated support of the Cambridge Judge Business School Careers team, our targeted programme of careers guidance will see you: 
develop new knowledge and skills
benefit from 1-2-1 career advisory
build the confidence and tools to successfully manage your career journey, during your MBA and far into your working future.
MBA career outcomes
You'll find some of the most sought-after recruiters hiring Cambridge MBA talent:
McKinsey & Company
Amazon
Bain & Company
Citi.
MBA employment report
Career headlines from our most recent employment report:
94% of graduates were employed within 3 months of graduating
97% of graduates switched either country, function or industry – and 42% achieved all 3
Average post-MBA salary was £75,198.
Employed within 3 months
Percentage of graduates employed within 3 months of graduating.
Your career journey
Cambridge Judge Business School Careers will work with you from before you even start your MBA, from initial self-reflection and planning to negotiating that first exciting offer and beyond. Your Cambridge MBA will open career opportunities for you – we're here to help you navigate and optimise them. 
We'll help you to:
understand yourself and explore your career goals
search effectively for jobs and develop life-long career planning skills
achieve success in your job applications and communicate at interview with impact and confidence
build and sustain your personal and professional networks
develop your own unique careers skillset to draw on throughout your working life.
Cambridge Judge Business School Careers provides:
Knowledge and skills
Consolidate career planning.
Gain sector insights.
Focus on applications and interviews.
Succeed in negotiations.
Individual advisory
Enjoy 1-2-1 advisory.
Explore specific areas of interest.
Overcome obstacles to achieving your individual goals.
Relationship management
Leverage your peers and clubs.
Connect with Cambridge alumni.
Build meaningful connections with recruiters and decision-makers.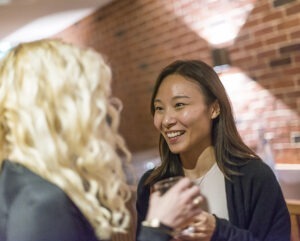 Recruitment events
Recruiters hold our MBA graduates in the highest regard.
We're pleased to welcome some of the world's most influential and sought-after organisations to campus.
Learn more about MBA career development at Cambridge Judge Business School
Networking
Use the strength of the Cambridge community to forge powerful networks key to successful career management. During your MBA, you can engage with: