These ventures have been with Accelerate Cambridge for over six months and are looking at raising their seed round.
Antiverse
Antiverse is developing a revolutionary technology to predict antibody drug hits in a single day rather than in months through the traditional methods. A combination of cell-free technology and cutting-edge machine learning is used to develop a proprietary model that recognises and predicts features of antibody-antigen interaction. Ultimately, the customers, who are pharma companies and Contract Research Organisations (CROs), provide us with the sequence of the antigen and Antiverse provides the customers with the sequence of antibodies which bind the antigen with a high affinity. A pharma company and several CROs have already expressed a strong interest in using the service and will also provide support to develop the model as rapidly as possible. Antiverse's technology will greatly speed up antibody hit discovery and thus enable the development of more, and better, antibody therapeutics against cancer, inflammation and rare diseases.
---
Anvil
Anvil is a tool that takes the pain out of software development, without sacrificing power. Companies are best placed to know their own businesses and develop their own business process tools, but developing web applications is hugely slow and complicated. Anvil's visual designer, simple Python code environment and "batteries-included" philosophy makes business application development faster, easier and more agile.
---
MathSpire
MathSpire is an intelligent suite of tools for learning, teaching, and assessing advanced maths. Our platform combines automated questions, interactive graphs, and complete learning resources developed by Cambridge academics. We aim to be a leading international provider of advanced maths education, and a platform for publishers to develop online content.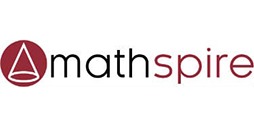 ---
NeutroCheck
As chemotherapy suppresses the immune system, even a mild illness can be fatal for chemotherapy patients. The suppression of a white blood cell known as the neutrophil, can lead to neutropenic sepsis, a life-threatening medical emergency. Therefore, chemotherapy patients with even mild signs of infection at home are brought into hospital for blood tests to check their neutrophil levels and, while awaiting results, given intravenous antibiotics as a precaution. Six in 10 patients turn out to have normal neutrophil counts, and therefore did not necessarily need to attend hospital, costing the NHS approximately £40 million each year.
NeutroCheck was launched to develop a transformative new medical device, NeutroCheck, presenting tangible efficiencies in patient care and healthcare resource, both financial and human. The device will be used in the patient's home to give a near-instant measure of the patient's neutrophil levels using blood from a small pin-prick. The NeutroCheck device is designed to be portable and easy-to-use in a home environment.
Our focus is to produce a fast, reliable and low-cost device which would improve safety and quality of life for cancer patients worldwide, whilst saving healthcare institutions such as the NHS millions of pounds each year from substantially reducing hospital visits.
---
Oh Lily! (formerly Water LilyPop)
We believe that eating is a necessity, but to eat intelligently is an art!
Oh Lily! is a range of sweet and savoury snacks made from water lily seeds. Water lily seeds have been used for centuries in traditional medicines such as Ayurveda and Chinese medicine for its high nutritional values. Still unknown in the western world, the potential of this plant is underutilised, and we aim to share the benefits of these seeds with our consumers, convinced that it will bring a snacking revolution. Indeed, more and more people are deciding to change their way of eating and choosing different diets. Health has become a priority, but the consumer doesn't want to compromise on the taste, fun or texture. With its snacks, Oh Lily! is gathering all of those criteria to offer a healthy, tasty and crunchy experience. The seeds are naturally gluten-free and free from sugar and all our recipes are vegan, so Oh Lily! fits for all and is good for all.
In our project we aim to work closely with the local farmers and participate to the improvement of their livelihood, we would like to contribute to a more sustainable future for the food industry in term of product, packaging and supply chain.
Our mission is to take the consumer on a conscious culinary journey.
---
Outfield
Outfield is providing farmers with access to new drone technologies. We are developing a range of innovative services using autonomous aircraft and computer vision systems. Outfield services range from land surveying to horticulture crop management, using systems that are faster, cheaper and more accurate than current field assessment techniques. Outfield is growing the future of precision farming.
---
PharmEnable
PharmEnable explores new areas of chemical space that no one else is currently searching to enable the development of vital new medicines.
---
POCKiT diagnostics
POCKiT diagnostic explores new areas of Stroke affects 16,000,000 people each year. 33% of patients will die and 90% of survivors will have a disability for the rest of their lives. POCKiT diagnostics have discovered a novel biomarker panel that could increase stroke patient treatment from 4% to 40%. We are leading a £1,000,000 grant from the United Kingdom government to finish an extensive clinical study in order to achieve regulatory approval. Our goal is to achieve market approval in 2020.
---
Qureight
Qureight is a clinical data curation and analytics company which works in partnership with healthcare bodies and software developers in the field of artificial intelligence.
Through advanced infrastructure, coupled with technical and clinical expertise, the company performs annotation and analysis of anonymised data. Qureight exploits the value of data in their entirety and allows testing of machine learning algorithms, by collaborating with drug or technology companies, healthcare and academic institutions.
Qureight's mission is to combine technology and life sciences to generate new knowledge and transform the way we use clinical data.
---
Spirea
Spirea, a spin-out from the University of Cambridge, is developing the next generation of antibody drug conjugate cancer therapeutics which carry more drug payload to tumour cells resulting in greater efficacy and tolerability and the ability to treat more cancer patients.
---
Spotta
Spotta intends to be the world leader in smart pest detection. Our core technology is an ultra-low-power, insect monitoring sensor that can detect infestations early. By allowing earlier, cheaper intervention we aim to put a significant dent in the global $70 billion annual cost of invasive insect pests.
---
Swift Molecular Diagnostics
Swift Molecular Diagnostics have created a novel technology that allows the development of self-contained diagnostic devices for the fast, accurate and low-cost genetic detection that do not require laboratory facilities or trained personnel.
We have filed the patent application of our technology and we aim in the first instance to implement our technology to detect antibiotic resistance from patients, allowing the effective treatment of bacterial infections and fast response in acute cases such as bacteraemia and septicaemia.