What is the aim of Ignite?
The overall aim of Ignite is to equip delegates with knowledge, tools and contacts on the route to commercial success.
It provides an opportunity to validate the commercial feasibility of their business plan, reassess business model and markets, funding options and to receive advice and feedback from experience business mentors and industry experts.
Delegates will also gain access to a wealth of resources available via Cambridge's entrepreneurial ecosystem enabling the building of connections and network that can help them to fuel enterprise.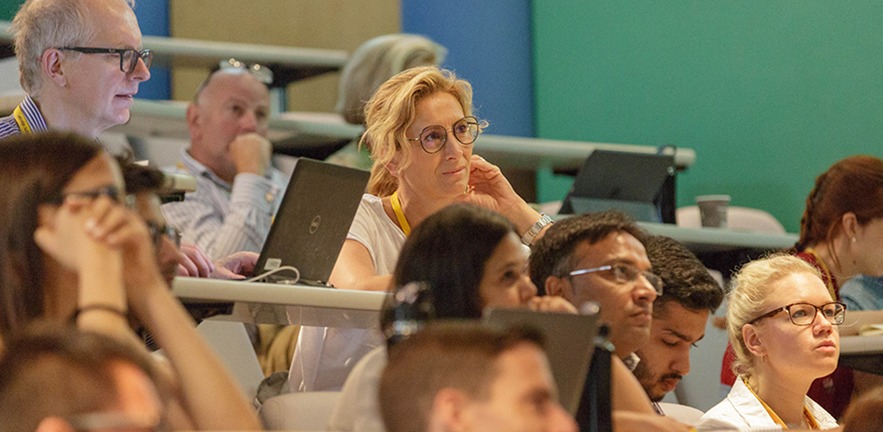 I met important contacts both within my own industry and also from other backgrounds. The mentoring sessions provided valuable experiences from people who were prepared to spend time polishing business plans.
The Ignite week
This intensive week focuses on the development of winning action plans for innovative business ideas or projects.
The schedule comprises lectures, workshops and practical mentor sessions in small mentoring groups. There are set themes for each day, ranging from Marketing and Business Models to Building Teams and Finance. Mentors and facilitators will be on hand to prepare delegates for their final presentation.
The final day of learning on the Friday consists of one-to-one sessions with IP lawyers, serial entrepreneurs, marketing experts and other professional service providers. This is followed by final business plan presentations in the afternoon to a panel of senior industry leaders, investors and serial entrepreneurs.
Find out more about the daily sessions
Each day starts with a keynote presentation delivered by a member of Cambridge Judge Business School faculty, a highly successful entrepreneur or innovator. These sessions introduce the theme and concepts to build a foundation for the rest of the day.
The workshops continue the theme of the day with practical tools and techniques on the specific topic. Workshops are delivered by successful entrepreneurs and faculty from Cambridge Judge Business School.
The mentor sessions in groups help delegates to clarify their business proposition in preparation for the final business plan presentation. Participants are allocated to a mentor group of up to seven delegates with an experienced business coach. Groups are carefully formed to match suitable mentors with delegates from similar industry sectors or backgrounds in order to optimise the learning experience. Mentors work with each delegate, acting as a sounding board for ideas and providing specialist advice on practical issues. These interactions with the mentor provide the chance to raise questions on topics, issues or angles not addressed within the keynote sessions.
Assistance is also available from high quality student facilitators. Several students from the current Cambridge MBA programme are assigned to each mentor group. Cambridge MBA facilitators assist with the mentoring process, helping delegates to navigate their way around the School, its Information Centre and computer facilities, and to progress individual projects through insight derived from their own skills and experience.
Individual private sessions with IP lawyers, accountants, marketers and other professional service providers are offered to cover some of the key issues in advancing individual business projects. Delegates are able to choose two or three clinic sessions.
Every delegate makes a pitch presentation in private to a panel of three experts comprising of: serial entrepreneurs, business angels or venture capitalists, and senior industry experts. This presentation is then followed by a discussion in a coaching sense to help delegates refine and finalise individual projects. Each presentation is no longer than 15 minutes and the discussion with the panel lasts for 15 minutes.
The networking events held during the evenings are complementary elements of the Ignite programme. They create a perfect environment for delegates to network, exchange and validate their idea. They also help to build that vital network of contacts needed to progress business ideas beyond the week.
Browse the Ignite brochure