Duration
2 days (Face-to-face)
4 half-day sessions (Live Online)
Fees
£2,600 + VAT (Face-to-face)
£1,950 + VAT (Live Online)
Dates
15-16 Jun 2023 (Face-to-face)
7-10 Nov 2023 (Live Online)
Develop your team, maximise performance and organisational effectiveness
Teams are at the heart of organisational life and their effectiveness strongly influences the success of the enterprise overall. A high performance team will exceed expectations given their composition. Therefore achieving superior performance in teams has become a major business imperative. But turning individuals into a cohesive and productive team is far from straightforward.
Creating High Performance Teams explores the world of high-performance teams, whilst recognising the new realities of work in a post-COVID-19 world.
Teamwork is a vital ingredient to delivering valued objectives. How teams achieve high performance is a complex and multi-faceted issue, which has become more difficult during COVID-19 conditions. This programme addresses the core themes of how to create and lead high-performance teams while also showing how to deal with topical issues such as remote and virtual working, the practicalities of leading your team from a distance, fostering a team culture when you are no longer operating in a face-to-face office environment, and how you can motivate and evaluate your team in this new landscape.
Your learning journey
The leader as coach
Recognise the importance of coaching as a leadership style and how to use this style for building and developing teams
Apply key coaching skills including building rapport, asking questions and active listening
Practice coaching in the context of your own workplace and team.
Creating high performance teams
Define the success factors of high performing teams
Identify the critical components required for the effective structuring and management of high-performance teams
Formulate a logic for making difficult decisions in the context of high performance.
Leading high-performance teams
Develop a clear common purpose (and the shared commitment, approach and accountability to that) and then how to bring that alive (draw it/link it to daily work/metaphors)
Develop a learning mindset (looking at effective learning behaviours, feedback, reflection, marginal gains approach, creating psychological safety, communication patterns)
Understand the importance of connecting with others, so that collaboration rather than competition becomes the default behaviour.
Leading remote and diverse teams
Understand the varieties of roles and responsibilities in the team
Develop strategies for managing remote teams effectively
Build better approaches towards maximising the diversity on the team
Maximising the potential for teams to remain high-potential.
Download the Open Programmes brochure for more information on the modules and faculty.
You'll learn from outstanding faculty and associates of Cambridge Judge Business School and gain a truly international experience from your global peer group.
Over the 2 days of this fast-paced and practical programme you will:
Develop new perspectives on how to manage teams
Explore the importance of high performance cultures
Structure teams to maximise their effectiveness
Develop your leadership style to achieve effective leadership in teams
Understand how to maintain sustained performance of teams
On completion of the programme, participants will be awarded a digital certificate of completion by Cambridge Judge Business School Executive Education.
This programme counts towards the Cambridge Judge Business School General Management Certificate of Achievement. On completing the GMCA you will be eligible to become an associate member of Cambridge Judge Business School's global network of graduates and business-focused University of Cambridge alumni, faculty and staff.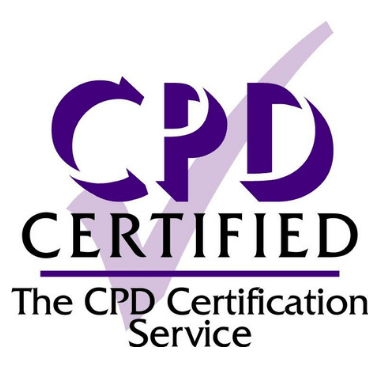 This programme is certified by the CPD Certification Service. It may be applicable to individuals who are members of, or are associated with, UK-based professional bodies.
"
Leading teams today is harder than it has ever been. It taxes every dimension of us as individuals. We must manage processes and outputs as has always been the case, but the outcomes we strive for are so much more diverse. The work we do is more complex, so the teams we manage must perform to a higher level than ever before. If expectations are higher, the aspirations of those teams are higher too. All of this is set against an environment where remote working is now the norm for many. Whilst this is unquestionably challenging, the potential to harness commitment, collaboration, learning behaviours and diversity is profound and it promises to be exciting too.
"
Learn from our world-class faculty who bring fresh insights from their leading-edge research into all of our Executive Education programmes.
The Academic Programme Director (APD) for the Creating High Performance Teams programme is Dr Philip Stiles.
Access profiles of the programme's APD and faculty:
Download the Open Programmes brochure for more information on the modules and faculty.
Live Online
Our Live Online programmes bring Cambridge to you wherever you are, delivering the best aspects of a face-to-face learning experience here in Cambridge, into your office or home. Using technologies we are all now familiar with, you will take part in breakout groups with real time interaction between your peers and faculty. You will engage in realistic simulations or use software-enabled "sprint" design development. We also introduce guest speakers, live "Cambridge Union"-style debates and panels of experts and practitioners into the class.
Our Live Online programmes take place over a number of half-day sessions, run in the mornings (UK time).
Face-to-face
Face-to-face is a traditional, intense classroom learning experience and is all about hands-on interaction. You will be a part of exercises, debates and conversations, engaging directly with our faculty and your peers. Conversations spill over into breaktimes and meals, forming lasting connections. Share your ideas, develop your network and grow professionally, whilst enjoying the historic city of Cambridge.
Team leaders who:
are looking to improve or develop teams in order to maximise performance and organisational effectiveness.
are seeking to expand their motivation and influence skills to collaborate with peers
are seeking to work with other teams to develop social networks.
The programme is also suitable for organisational leaders who are looking to recalibrate their cultures towards high-performance working.
Please note that there is a waiting list for the Feb 2023 (Face-to-face) session. Please get in touch at [email protected] if you would like to be added to the waiting list in the event of any cancellations.
COVID-19 (Coronavirus) update
"
I thought the course was excellent! The speakers were all experts in their field with their own unique perspectives and insights to share both from an academic point-of-view and a practical one. Throughout the four half-day sessions the faculty brought the topic of high performance teams to life with interesting real-life scenarios in business, sports and other team-based scenarios to illustrate the academic learnings and to challenge the way we think about success in teams. The format was very well-adapted to an online setting, utilising breakout rooms for peer-to-peer activities, interactive digital features to encourage student participation, and plenty of opportunities for discussion and ideas-sharing. I found the content in the curriculum very interesting and came away feeling inspired and motivated to put the learnings into practice.
"
Why Cambridge Judge Business School?
Cambridge Judge faculty
All of our programmes are designed and led by an Academic Programme Director, who is a member of Cambridge Judge Business School faculty. They will also deliver substantial portions of that programme.
Leading-edge research
The research conducted by Cambridge Judge Business School's 20 research centres, across a diverse range of disciplines, flows directly into all of our programmes, bringing new insights to our programme content.
Small group learning
With small class sizes, we continue the Cambridge way of learning that emphasises high levels of interaction with both our world-class faculty and peers.
£2,600 + VAT (Face-to-face)
£1,950 + VAT (Live Online)
VAT  is charged at the prevailing rate, which is currently 20%; e.g. £2,500 + 20% = £3,000.
Fees include instruction, materials, lunch and breaks. Preferential rates may be available for groups, University of Cambridge alumni and members of the School's Alumni Association. Please note prices pre-registration are subject to change.
If you have any questions or would like to discuss how this programme could benefit you or your organisation, please get in touch with the programme advisor:
Jasmin Abdel-Moneim
Business Development Director
Open Programmes
Tel: +44 (0)7850 949628
Additional information
Registration closes at midday two working days before the programme start date.
Participants are expected to attend the full programme.
Version 16 (12 January 2023)