Learn about business and management
Broaden your skills base and learn about many facets of management on the Management Studies Tripos.
Five years after graduation many Cambridge students have management responsibilities. Through the Management Studies Tripos you gain an understanding of the fundamentals of management by studying the subjects that underpin it.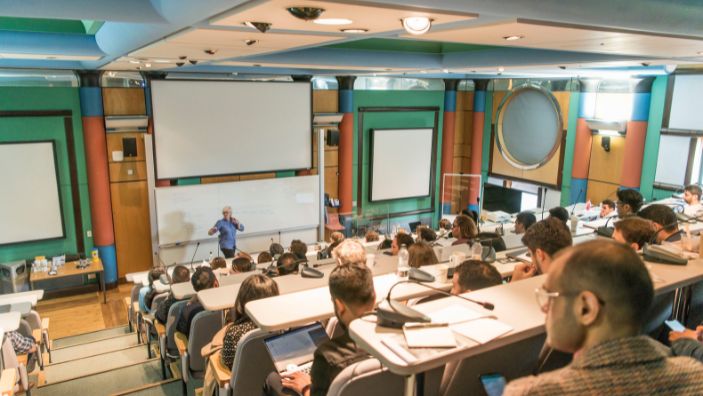 Supervisions
Benefit from 4 hours of supervision per core course, 3 per elective, and 6 per project group. The average supervision group size is 5 students for modules, and between 3 and 5 for projects, depending on project team size.
Core courses
Learn the essentials of management practice. Our 6 core courses give you the fundamentals to start your Management Tripos journey.
Electives
Build more specialist skills with a choice of 6 elective units that cover the latest issues in business innovation and sustainability. 
Consulting project
Collaborate with your University supervisor and team to complete a 4-week project, addressing a real management problem identified by your host client. 
Faculty
You will learn from some of today's top minds in business research, including experts in Strategy and International Business, Organisational Behaviour, Marketing, Economics and Policy, and Operations and Technology Management. Please note that faculty teaching on the programme are subject to change.