Duration
3 days (Face-to-face)
6 half-day sessions (Live Online)
Fees
£3,450 + VAT (Face-to-face)
£2,600 + VAT (Live Online)
Early registration benefit – Save 10% (£345)
Register and pay by 23:59 on 20 March 2023
Offer cannot be used with any other preferential rate
Dates
24-26 Apr 2023 (Face-to-face)
How do you develop and sustain a corporate environment where creativity and innovation can flourish?
Fundamentally, there's a tension between efficiency and innovation within large commercial organisations. Businesses use structure and process to drive efficiency. However, these necessary systems also act as a restraint on the organisation's ability to be flexible, create new ideas, and bring innovative new products or services to market.
Creating a more innovative business environment requires a change in the trade-offs between efficiency and flexibility. The Executing Corporate Innovation for Senior Executives Programme is for leaders with the responsibility and authority to make organisational changes facilitating an environment that enables people in organisations to successfully innovate.
To drive corporate innovation, it is essential to capitalise on the knowledge and capabilities of colleagues within organisations. Developing agile and collaborative networks delivers faster, more effective decision-making enabling organisations to quickly seize innovation opportunities in-line with strategic objectives and successfully deliver them to market.
Your learning journey
Understand the core elements that make organisations successfully innovative
Expose the challenges and barriers to cultivating innovative creativity
Discover the importance of Frugal innovation
Determine how an organisation may eliminate the blind-spots associated with inertia and/or past success to see opportunities through a different lens
Examine how organisations assess and adapt the dimensions of their corporate culture to exhibit the flexibility of new ventures
Understand how the broader business ecosystem plays an effective role in the organisation's effort to become nimble and effective?
Recognise how organisations effectively identify the need to pivot and adapt in the right strategic direction.
Download the Open Programmes brochure for more information on the modules and faculty.
The programme gives you:
The diagnostic capability to identify the root cause of current deficiencies in innovation, and the opportunities
A rich management toolbox to identify performance challenges and business opportunities, effectively scope them, and realise creative and impactful solutions
The framework to balance the benefits of top-down strategic guidance and bottom-up exploration
A set of frameworks on collaborative innovation at the idea, the organisation, and the ecosystem level
The ability to define, run and analyse business experiments and recognise when and how to strategically pivot
On completion of the programme, participants will be awarded a digital certificate of completion by Cambridge Judge Business School Executive Education.
This programme counts towards the Cambridge Judge Business School General Management Certificate of Achievement. On completing the GMCA you will be eligible to become an associate member of Cambridge Judge Business School's global network of graduates and business-focused University of Cambridge alumni, faculty and staff.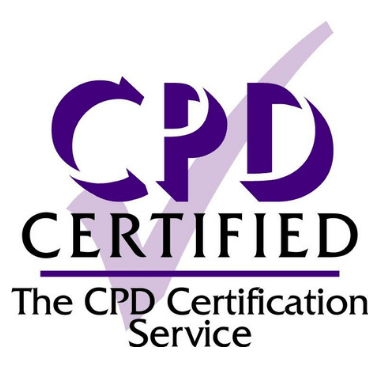 This programme is certified by the CPD Certification Service. It may be applicable to individuals who are members of, or are associated with, UK-based professional bodies.
"
We have carefully assembled a curriculum that will prepare you to diagnose key challenges and determine the necessary actions that will enable your organisation to effectively harness innovation and promote agility.
"
Learn from our world-class faculty who bring fresh insights from their leading-edge research into all of our Executive Education programmes.
The Academic Programme Director (APD) for the Executing Corporate Innovation for Senior Executives programme is Dr Jeremy Hutchison-Krupat.
Access profiles of the programme's APD and faculty:
Download the Open Programmes brochure for more information on the modules and faculty.
Live Online
Our Live Online programmes bring Cambridge to you wherever you are, delivering the best aspects of a face-to-face learning experience here in Cambridge, into your office or home. Using technologies we are all now familiar with, you will take part in breakout groups with real time interaction between your peers and faculty. You will engage in realistic simulations or use software-enabled "sprint" design development. We also introduce guest speakers, live "Cambridge Union"-style debates and panels of experts and practitioners into the class.
Our Live Online programmes take place over a number of half-day sessions, run in the mornings (UK time).
Face-to-face
Face-to-face is a traditional, intense classroom learning experience and is all about hands-on interaction. You will be a part of exercises, debates and conversations, engaging directly with our faculty and your peers. Conversations spill over into breaktimes and meals, forming lasting connections. Share your ideas, develop your network and grow professionally, whilst enjoying the historic city of Cambridge.
Senior executives of established organisations who have the ability, responsibility, and authority to make changes within their organisation
Managers, seeking to transition into a senior leadership role, who will drive innovative projects and product development
Managers of fast-growing organisations seeking to sustain agile, fast-paced development
R&D directors
Those in a senior transformational role tasked with the strategic direction of a business unit.
COVID-19 (Coronavirus) update
Why Cambridge Judge Business School?
Cambridge Judge faculty
All of our programmes are designed and led by an Academic Programme Director, who is a member of Cambridge Judge Business School faculty. They will also deliver substantial portions of that programme.
Leading-edge research
The research conducted by Cambridge Judge Business School's 20 research centres, across a diverse range of disciplines, flows directly into all of our programmes, bringing new insights to our programme content.
Small group learning
With small class sizes, we continue the Cambridge way of learning that emphasises high levels of interaction with both our world-class faculty and peers.
£3,450 + VAT (Face-to-face)
£2,600 + VAT (Live Online)
VAT is charged at the prevailing rate, which is currently 20%; e.g. £3,300 + 20% = £3,960.
Fees include instruction, materials, lunch and breaks. Preferential rates may be available for groups, University of Cambridge alumni and members of the School's Alumni Association. Please note prices pre-registration are subject to change.
If you have any questions or would like to discuss how this programme could benefit you or your organisation, please get in touch with the programme advisor:
Emily Cannon
Business Development Manager
Open Programmes
Tel: +44 (0)7879 116930
Additional information
Registration closes at midday two working days before the programme start date.
Participants are expected to attend the full programme.
Version 1 (13 February 2023)